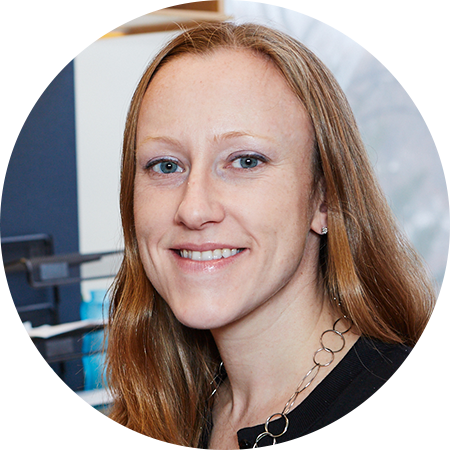 Special Assistant to the Director
Office of the Director
Education
B.S. Providence College, 2001
M.S. Georgetown University, 2003
Biography

As the Special Assistant to the Director of the National Human Genome Research Institute (NHGRI), Allison Mandich advances NHGRI priorities through planning and enacting special projects and initiatives related to NHGRI's mission, as well as managing relationships with other NIH institutes and outside organizations. She is responsible for organizing programs for the Director, preparing written materials, and handling high-level communication on his behalf.

Previously, Ms. Mandich was the Coordinator of Outreach and Development and a program manager at the NIH Chemical Genomics Center (NCGC), working with representatives from rare disease foundations, industry, and academia to develop collaborations in the field of chemical genomics. While at NCGC, she directed grant operations and served as project manager for the NCGC's Molecular Libraries Program grant, as well as managing reporting for NCGC and the Therapeutics for Rare and Neglected Diseases (TRND) program. Prior to her position at the NCGC, she served as a science writer at the National Institute of Biomedical Imaging and Bioengineering, and a scientific program analyst in the Extramural Division of NHGRI, where she concentrated on programs in sequencing technology development, nanotechnology, bioengineering, functional genomics, genetic variation, and the ethical, legal and social implications of genomics research.

Ms. Mandich received the NIH Director's Award in 2003 for her work in developing and initiating the HapMap Project. She earned a Bachelor's degree in biology from Providence College in 2001, and a Master's degree in biochemistry and molecular biology with a specialization in biotechnology from Georgetown University in 2002.
Last updated: February 23, 2015