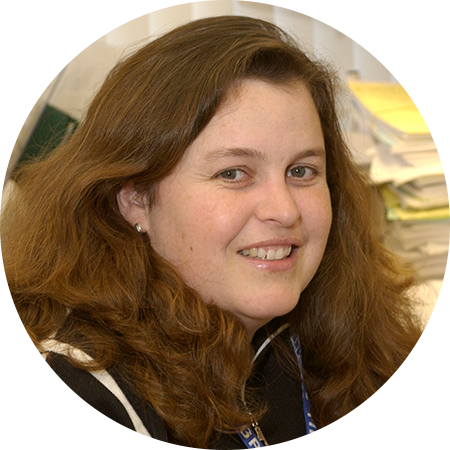 Claire T. Driscoll, M.S., M.S.
Director
Technology Transfer Office
Education
B.S. University of Notre Dame
M.S. University of Notre Dame
M.S. University of Maryland University College
Biography

Claire Driscoll has served as the Director of the National Human Genome Research Institute (NHGRI)'s Technology Transfer Office (TTO) since 2002. In this capacity Ms. Driscoll is responsible for the overall oversight of the Institute's intramural patent and licensing portfolio, and she advises staff on technology transfer policy and related matters. The TTO also negotiates and manages research collaboration agreements on behalf of NHGRI scientists. From 1999 through 2002 Ms. Driscoll was the Associate Director of NHGRI's Technology Transfer Office. Prior to joining NHGRI Claire spent almost five years as a Senior Technology Development Manager with the NIH's National Institute of Allergy and Infectious Diseases (NIAID). Earlier in her career she spent four years working as a biologist in a National Institute of Child Health and Human Development (NICHD) laboratory at NIH.

Ms. Driscoll has given presentations, primarily on biomedical technology transfer and related intellectual property and licensing topics, at many conferences including Biotechnology Industry Organization (BIO)-, Association of University Technology Managers (AUTM)- and Licensing Executives Society (LES)-sponsored events. Currently, Ms. Driscoll serves as a member of: the board of directors of PXE International (a lay patient research advocacy organization); the international advisory council for the Initiative for Open Innovation; and the AUTM annual meeting program committee (chairperson). Education: B.S. and M.S. degrees in Biology from the University of Notre Dame; M.S. degree in Biotechnology Studies from the University of Maryland University College.
Last updated: April 11, 2018