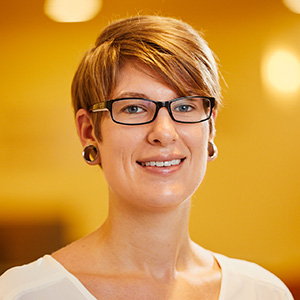 AAAS Science & Technology Policy Fellow
Policy and Program Analysis Branch
Biography

Dr. Jessica Reusch is an AAAS Science & Technology Policy Fellow in the Policy and Program Analysis Branch at the National Human Genome Research Institute (NHGRI). She covers policies and issues related to international genomic data sharing and use, minority health and health disparities in genome research and genomic medicine, and return of research results. Her responsibilities include policy analysis, writing the Institute's annual budget justification to Congress, grants coding and reporting, and liaising with external and trans-NIH stakeholders on issues relevant to NHGRI and genomics.

Prior to joining NHGRI, Dr. Reusch was a postdoctoral fellow at Moffitt Cancer Center in Tampa, FL. There, she served as Science Advocacy Chair of the Moffitt Postdoctoral Association where she worked with Moffitt's government relations office to advocate for biomedical research at the state and federal levels, and worked toward increasing science advocacy training and opportunities for her fellow postdocs.

Dr. Reusch first became interested in research while earning her Bachelor of Science in biology at UMass Amherst where she studied butterfly genomics and evolution. She then went on to earn a Ph.D. in cellular and molecular biology at the University of Wisconsin, Madison studying Epstein-Barr virus in epithelial carcinomas and B-cell lymphomas.
Last updated: July 10, 2019