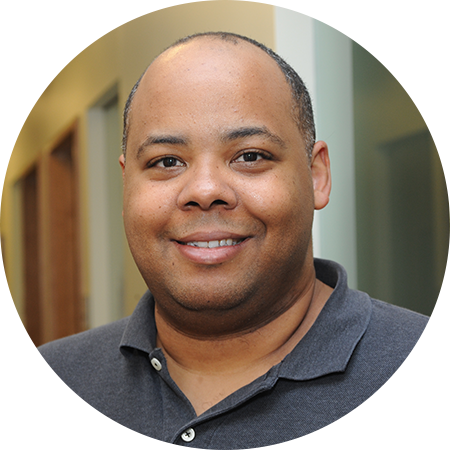 Program Director
Division of Genomic Medicine
Education
Ph.D. Meharry Medical College, in collaboration with the University of Iowa, 2004
Biography

Dr. Ken Wiley joined the Division of Genomic Medicine (DGM) as a program director in 2014. He is responsible for managing a portfolio of extramural grants and contracts related to pharmacogenomics, epigenomics and clinical informatics. He works on the following projects at the DGM: the Human Heredity and Health in Africa (H3Africa) Initiative; the Electronic Medical Records and Genomics (eMERGE) Network; the Catalog of Published Genome Wide Association Studies; and the Online Mendelian Inheritance in Man (OMIM) database.

Prior to joining the DGM, Dr. Wiley leveraged his expertise in pharmacology and informatics to assist the U.S. Food and Drug Administration, Booz Allen Hamilton and Harvard University.

Dr. Wiley received his Ph.D. in pharmacology in 2004 from Meharry Medical College, in collaboration with the University of Iowa.
Last updated: January 12, 2015