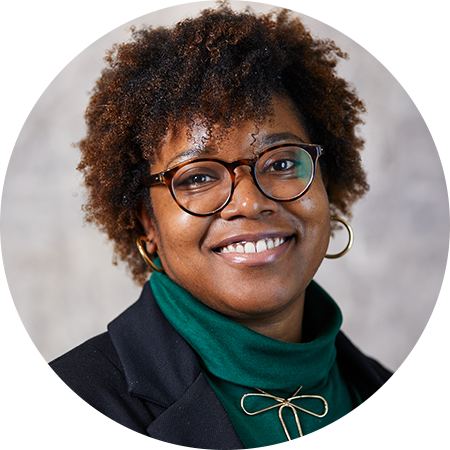 Lorjetta E. Schools, M.B.A.
Program Specialist
Division of Genome Sciences
Education
Morgan State University, 2007
Biography

Lorjetta Schools is a program specialist at the National Human Genome Research Institute and has served in this position since February 2018. Ms. Schools assists the Division and Program Directors with a variety of activities including strategic planning initiatives and grants assistance with patent and publication tracking.

Before arriving at NHGRI, Lorjetta has had 10 years of work experience in a number of genetic companies throughout the Rockville, MD area. Her experience spans from developing high-performance liquid chromatography (HPLC) quality control methods to performing laboratory testing for rare genetic disorders and DNA extraction from an array of sample types.

Ms. Schools received her undergraduate degree in biology from Morgan State University in Baltimore, Maryland in 2007.
Last updated: November 28, 2018