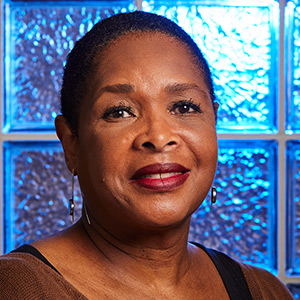 Sharon K. Davis, M.Ed., M.P.A., Ph.D.
Senior Scientist
Social and Behavioral Research Branch
Head
Social Epidemiology Research Unit
Education
B.A. University of Arkansas, Fayetteville, 1980
M.Ed. Northeastern University, 1983
M.P.A. Harvard University, Kennedy School of Government, 1987
Ph.D. Brandeis University, 1991
Biography
Dr. Davis' research has focused on the effects of social determinants on cardiovascular disease mortality and morbidity among disproportionately affected sub-populations. Her lab is now engaged in an emerging field of human social genomics. This research identifies the types of genes that are subject to social-environmental regulations, the neural and molecular mechanisms that mediate the effects of social processes on gene expression, and the genetic polymorphisms that moderate individual differences in genomic sensitivity to social context.

Dr. Davis' lab is also assessing the association of ancestry on sub-clinical cardiovascular risk factors among African-Americans and skin color as a phenotype associated with genetic ancestry and cardiovascular outcomes. The group is measuring differential telomere length correlated to cardiovascular outcomes and social determinants on telomere length among African-Americans.

Dr. Davis' team, along with other investigators in the Cardiovascular Section, have implemented a research protocol with the objective of developing a community-based cohort and novel genomic science resource for defining the biological significance of ancestry-related genomic variation in African-Americans related to cardiovascular disease. The study is designed to test the hypothesis that race-ancestry differences in the burden of cardiovascular disease in African-Americans reflects the influence of a unique interplay between the distinct genomic variations characteristic of African-Americans and the "exposome" of social determinants and environmental factors that influence the pathogenesis of cardiovascular disease.
Publications
Davis SK, Liu Y, Gibbons GH. Disparities in trends of hospitalization for potentially preventable chronic conditions among African Americans during the 1990s: implications and benchmarks. Am J Pub Health, 93:447-455. 2003. [PubMed]

Din-Dzietham R, Nembhard N, Collins R, Davis SK. Perceived stress following race-based discrimination at work is associated with hypertension in African-Americans. The Metro Atlanta Heart Disease Study, 1999-2001. The Metro Atlanta Heart Study. Social Sciences and Medicine, 58: 449-461. 2004. [PubMed]

Davis SK, Liu Y, Collins R, Rebecca Din-Dzietham. Stress-related racial discrimination and hypertension likelihood in a population-based sample of African Americans: The Metro Atlanta Heart Disease Study. Ethnicity & Disease, 15:585-593. 2005. [PubMed]

Duncan D, Collins R, Din-Dzietham, Davis SK. Physical activity and incident of hypertension among Blacks: No Relationship? Preventing Chronic Disease, 3:3. 2006. [PubMed]

Berry J, Flowers CR, Davis SK. Examining racial disparities in colorectal cancer care. Journ of Psychosocial Oncology. Volume 27; 1, 2009. [PubMed]

Berry J, Caplan L, Davis SK, Minor P, Counts-Spriggs M, Glover R, Ogunlade V, Bumpers K, Kahn J, Brawley OW, Lowers C. A black-white comparison of the quality of stage-specific colon cancer treatment. Cancer, 116(3):713-22. 2010. [PubMed]

Baltrus P, Shim R, Watson L, Davis SK. Socioeconomic Position, Stress and Cortisol in Relation to Waist Circumference in African American and White Women. Ethn Dis, 20:376-382. 2010. [PubMed]

Quarrels R, Liu J, Davis SK. Social determinants of cardiovascular disease risk factor presence among rural and urban Black and White men. Jour of Men's Health. (9)2:120-126. 2012. [PubMed]

Davis SK, Quarells R, Gibbons GH. A Comprehensive Cardiovascular Disease Lifestyle Treatment Controlled Trial Among High-Risk African Americans. Open Jou Preventive Med, (3)9: 526-533. 2013. [FullText]

Clinical Trial: Genomics, Environmental Factors, and Social Determinants of Cardiovascular Disease in African-Americans Study (GENE-FORECAST®)
Last updated: May 21, 2014