2011 News Feature Applicants Wanted Funding Now Available For H3africa
Applicants Wanted
Funding Now Available for H3Africa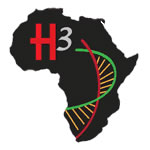 African researchers may now apply for funding to build genomic research facilities and expertise and to conduct genomic studies in Africa. The grants are part of the Human Heredity and Health in Africa project, or H3Africa, which is intended to enhance the ability of African scientists to use cutting-edge research approaches to the study of diseases of importance in Africa and around the world.
H3Africa is a partnership with The Wellcome Trust a global charity based in London, and the African Society of Human Genetics. The National Institutes of Health (NIH) plans to contribute about $53 million over the next five years to H3Africa, $37.25 million from the NIH Common Fund and $15.75 million from individual Institutes. The Wellcome Trust is contributing $12 million to the effort over a similar time period.
All humans trace their ancestry to Africa, the continent where humans first evolved. Many previous studies, including the International HapMap Project, have shown that African populations have the greatest amount of genetic variability. Genetic differences in individuals have been shown to affect many features of humans, including the risk of developing different diseases. African populations have been notably underrepresented in genetics- and genomics-based disease studies, so by expanding the range of people being studied, researchers expect to learn a great deal about the genetic roots of diseases that afflict Africans and people across the globe.
"In H3Africa, African scientists will study the genetic and environmental factors that contribute to both infectious diseases like tuberculosis and common diseases such as diabetes and hypertension," said Jane Peterson, H3Africa project director and associate director of the Division of Extramural Research at the National Human Genome Research Institute (NHGRI). NHGRI manages H3Africa on behalf of the NIH Common Fund.
H3Africa has three primary objectives:
To increase the number of African researchers trained in genomics and to encourage collaborations among African researchers, as well as with scientists outside of Africa.
To support the expansion of specific types of infrastructure needed to conduct genomics research, such as bioinformatics facilities for genome analyses and biorepositories to support sample acquisition, storage and distribution.
To support genomics research that combines clinical and environmental analyses and to make important discoveries about the genetic roots of diseases.
"With H3Africa's support, Africans will build the capacity for African researchers to study African populations to solve African problems," said Charles N. Rotimi, Ph.D., M.P.H., president of the African Society of Human Genetics, Dr. Rotimi is also director of the Center for Research on Genomics and Global Health, and intramural laboratory at the National Human Genome Research Institute.
The NIH has issued three related Request for Applications (RFAs) for H3Africa:
Human Health and Heredity in Africa (H3Africa): Collaborative Centers (U54). This solicits applications for collaborative research centers, which will bring together scientists from several institutions and countries to work together in genomics, genetics and environmental research, research training, administrative training and career support.
 

$3.75 million per year will be spent to fund up to three awards for fiscal years 2012-2016.
 

Human Health and Heredity in Africa (H3Africa): Research Grants (U01). This funding opportunity calls for proposals from individual investigators to add a genomics component to an existing disease-based research program.
 

$1.25 M per year will be spent to support up to four awards for fiscal years 2012-2016.
 

Human Health and Heredity in Africa (H3Africa): Bioinformatics Network (U41). This funding opportunity will solicit applications for projects to improve the bioinformatics infrastructure that is needed to conduct genomic research in Africa.
 
One award will be supported at approximately $3.1 million for fiscal year 2012 and approximately $2.2 million for fiscal years 2013-2016.
 
NIH plans to issue another RFA in the near future to support up to four biorepository feasibility studies for two years to lay the foundation for an H3Africa biorepository. In addition, there will be a small-grant program RFA issued in fiscal year 2012 and funded in fiscal year 2013, to support research on the societal implications of genomics in Africa.
Both the NIH and Wellcome Trust research programs were based on recommendations in a white paper written by an H3Africa working group

that focused on improving the capacity for genomics research in Africa to study communicable and non-communicable diseases.
The white paper discussed a number of aspects of the proposed initiative, including:
The scientific background and justification for H3Africa projects.
Collaboration among African scientists.
The improvement of the infrastructure for genomic research in Africa.
Methods for facilitating interactions among African geneticists, clinicians and others.
Legal, social and data sharing issues.
To view the PDF document(s) on this page, you will need Adobe Reader.

Last Updated: February 10, 2014
Last updated: February 10, 2014