2020 NHGRI Strategic Vision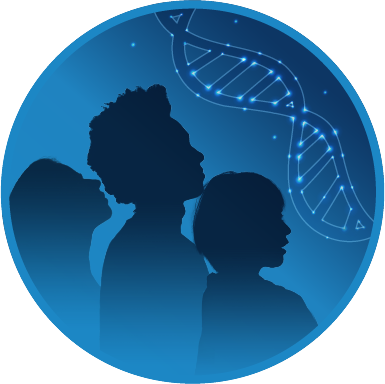 2020 NHGRI Strategic Vision
Strategic vision for improving human health at The Forefront of Genomics
The Future of Genomics: 2020 and Beyond
Since the successful completion of the Human Genome Project in 2003, the promise of genomics is being realized in research, medicine, and society. Genome sequencing costs continue to shrink, studies continually advance our understanding of genome biology in health and disease, and genomic medicine is becoming a reality.
Where does the field of human genomics go from here? What challenges lie ahead? What new discoveries are on the horizon?
The National Human Genome Research Institute (NHGRI) recently published its 2020 Strategic Vision, which presents a compendium of ideas that together begin to answer these important questions and provides a compelling glimpse at the opportunities in human genomics for the coming decade.
The 2020 NHGRI Strategic Vision is the third of its kind since the completion of the Human Genome Project. The previous two strategic visions were published by the institute in 2003 and 2011,respectively.
2003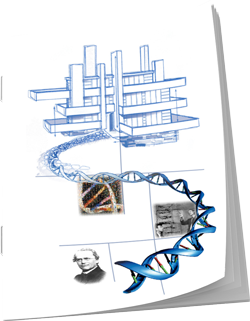 2011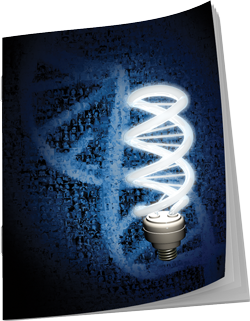 2020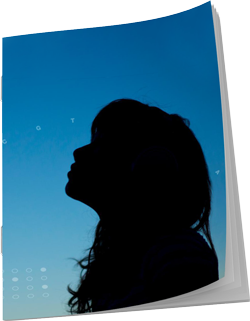 The 2020 Strategic Vision is organized into four major areas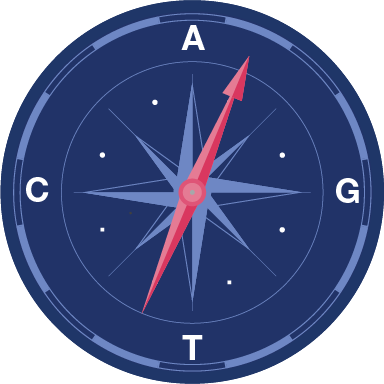 Guiding principles and values for human genomics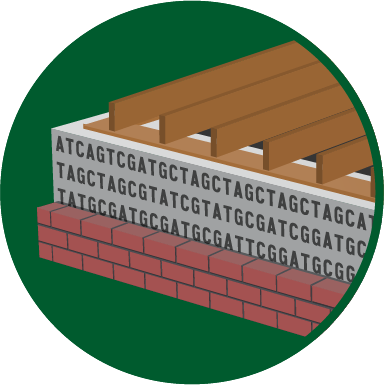 Sustain and improve a robust foundation for genomics research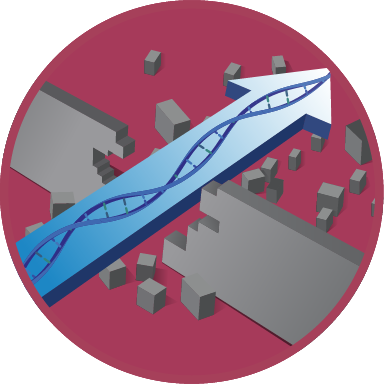 Breaking down barriers that impede progress in genomics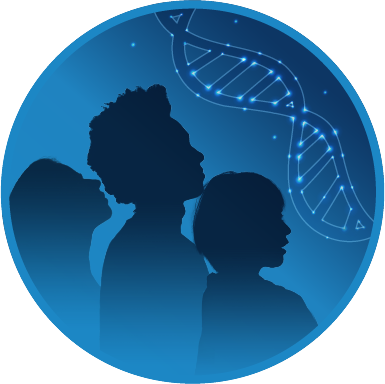 Compelling genomics research projects in biomedicine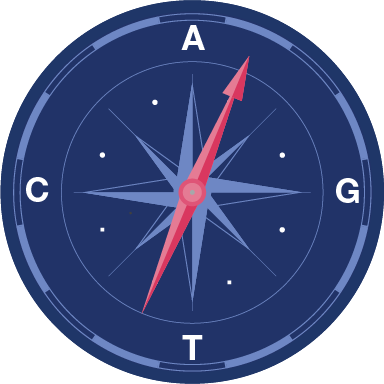 Guiding principles and values for human genomics
Maintain an overarching focus on using genomics to understand biology, to enhance knowledge about disease, and to improve human health
Sustaining and improving a robust foundation for genomics
Maximize the usability of genomics for all members of the public, including the ability to access genomics in healthcare
Champion a diverse genomics workforce
Provide a conceptual research framing that consistently examines the role of both genomic and non-genomic contributors to health and disease
Promote robust and consistently applied standards in genomics research
Embrace the interdisciplinary and team-oriented nature of genomics research
Adhere to the highest expectations and requirements related to open science, responsible data sharing, and rigor and reproducibility in genomics research
Pursue advances in genomics as part of a vibrant global community of genomics researchers and funders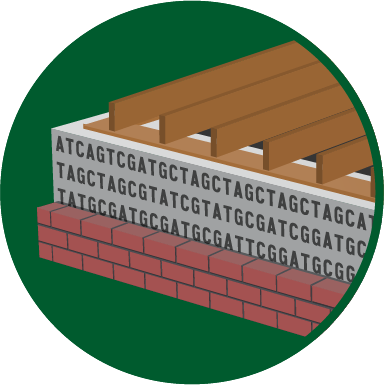 Sustaining and improving a robust foundation for genomics
Genome structure and function
Enable the routine generation and analysis of increasingly complex genomic data
Use evolutionary and comparative genomic data to maximize understanding of genome function
Genomic data science
Develop new methods and build sustainable data resources for genomics research
Ensure facile storing, sharing, and computing on large genomic datasets
Develop integrated knowledgebases and informatics methods for genomic medicine
Genomics and society
Understand the interrelationships between genomics and the social and environmental factors that influence human health
Empower people to make well-informed decisions about genomic data and develop data-stewardship systems that reinforce their choices
Increase the genomic literacy of all sectors of society
Training and genomics workforce development
Ensure that the next generation of genomic scientists are sufficiently trained in data science
Train healthcare providers to integrate genomics into the clinical workflow
Foster a diverse genomics workforce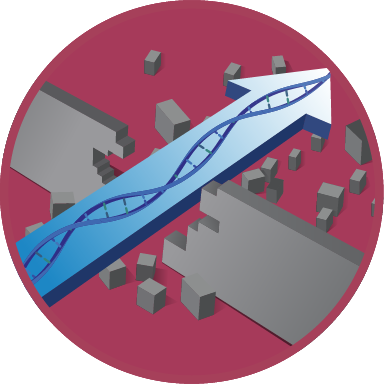 Breaking down barriers that impede progress in genomics
Laboratory and computational technologies
Transform the study of the functional consequences of genomic variation by enhancing the scale of DNA synthesis and editing
Maximally leverage the usability and utility of emerging datasets for genomic studies of human health and disease
Biological insights
Establish the means to determine the functional consequences of genomic variants affecting human health and disease
Characterize intraindividual genomic variation and understand its role in human disease
Implementation science
Develop and assess strategies for implementing the use of genomic information in clinical care
Test public health approaches for implementing population-wide genomic screening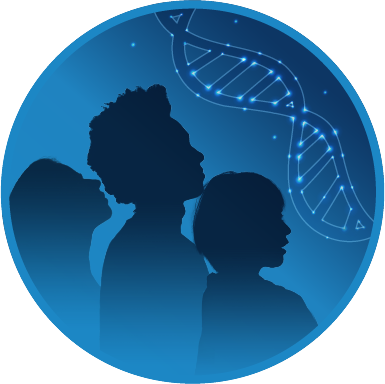 Compelling genomics research projects in biomedicine
Acquire an increasingly comprehensive view of the roles and relationships of genes and regulatory elements in pathways and networks
Determine the genetic architecture of most human diseases and traits
Design studies that include diverse ancestral populations to enable scientific discoveries and genomic medicine for all
Understand how the use of genomics can influence concepts of health, disease, responsibility, identity, family, and community
Extend multi-omic studies of human disease and health into clinical settings
Design and use genomic learning healthcare systems for knowledge generation and improvements in clinical care
Future of Genomics: 10 Bold Predictions
The 2020 NHGRI Strategic Vision culminates with 10 bold predictions for human genomics by 2030, narrated by Pulitzer Prize-winning author, biologist and physician Siddhartha Mukherjee.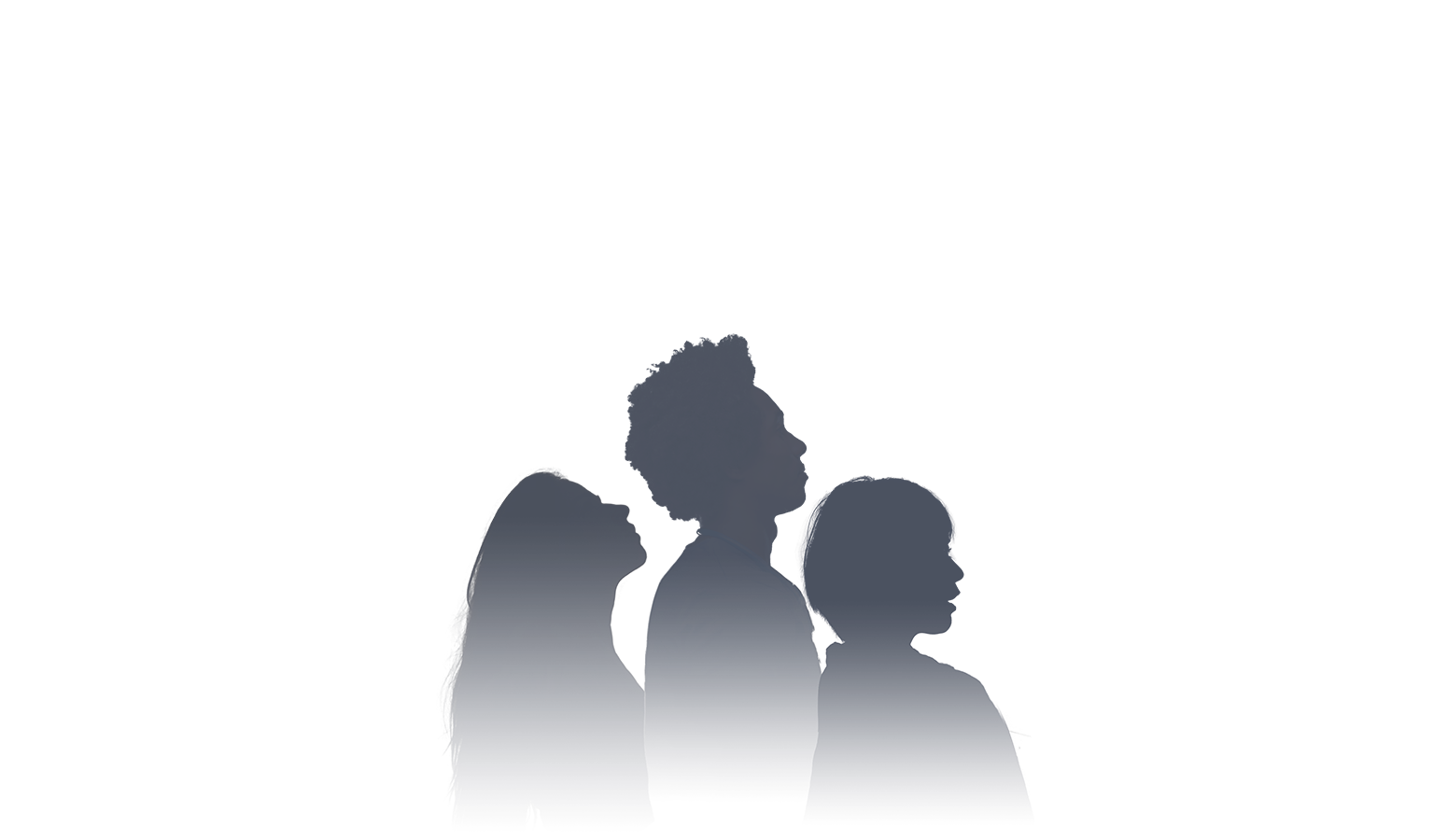 Last updated: October 7, 2022