NIH Scientists Introduce British Lords to Genomic Medicine

Archived Page
This page has been archived and is provided for historical reference purposes only. The content and links are no longer maintained and may now be outdated.
NIH Scientists Introduce British Lords to Genomic Medicine
House of Lords Inquiry on Genomic Medicine Visit to NIH
Lawton Chiles International House
National Institutes of Health
June 4-6, 2008
Meeting Summary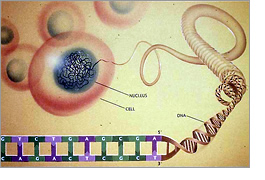 On June 4-6, 2008 the National Human Genome Research Institute and the Fogarty International Center at the NIH hosted a delegation from the United Kingdom House of Lords Science and Technology Committee. The Committee, an investigative committee of the United Kingdom Parliament, is holding an inquiry into Genomic Medicine [parliament.uk] which aims to understand the state of scientific advances in Genomic Medicine, the opportunities for use of genomic data in healthcare delivery and the need for development of strategy and policy in this area. The delegation's visit to NIH was a part of the committee's work to gather evidence for the inquiry.
The delegation, comprised of Lord Patel (Chairman), Lord Colwyn, Baroness Perry of Southwark, Lord Warner, Professor Tim Aitman (Specialist Adviser) and Elisa Rubio (Clerk), met with over 35 scientists, clinicians, lawyers and policy makers over the course of the three day visit. Topics of discussion included: the state of the science in genomics; translation to clinical care; regulation and policy; bioinformatics; ethical, legal and social implications; training needs in genomics; and funding.


---
Meeting Agenda and Presentations
All presentation slides are in

format. To view, download the free Adobe Reader.

Wednesday, June 4, 2008
8:00 a.m.
Welcome and Introductions
8:15 a.m.
Session 1: State of the Science of Genomics
Francis Collins, M.D., Ph.D. : Genomics, Medicine and Society
Teri Manolio, M.D., Ph.D.: State of the Science in Genomics: Genome-Wise Association and Complex Diseases
Stephen Chanock, M.D.: Genome-Wide Association Studies in Cancer
Jeff Schloss, Ph.D.: Next Generations of Sequencing Technologies

10:20 a.m.
Break
10:30 a.m.
Session 2: Translation to Clinical Care I
Adam Felsenfeld, Ph.D.: 1000 Genomes: A Deep Catalog of Human Genetic Variation
Muin Khoury, M.D., Ph.D.: Public Health Genomics: Translating Genome Discoveries into Population Health
Leslie Biesecker, M.D.: ClinSeq: Challenges and Opportunities in Translational Genomics
Leslie Biesecker, M.D.: ClinSeq: Challenges and Opportunities in Translational Genomics
Mark Guyer, Ph.D.: The NHGRI Extramural Program and Translational Research
12:35 p.m.
Lunch
1:15 p.m.
Session 3: Translation to Clinical Care II
Linda Avey: 23andMe
Dietrich Stephan, Ph.D.: Risk Assessment for Complex Genetic Disease
Larry Brody, Ph.D.: Personalized Risk Assessment: Promises, Pitfalls and the Path Forward
Amy Miller, Ph.D.
3:20 p.m.
Depart for NIH Chemical Genomics Center
4:00 - 5:30 p.m.
Tour / Presentation of NIH Chemical Genomics Center
Christopher Austin, M.D., Ph.D.: The NIH Chemical Genomics Center: Bringing Piopharmaceutical Technologies to Academic Chemical Biology and Drug Discovery

5:00 p.m.
Adjourn


Thursday, June 5, 2008
8:00 a.m.
Session 4: Regulation and Policy I: General
Derek Scholes, Ph.D.: Oversight of Genetic Tests: A Congressional Perspective
M.K. Holohan, J.D.: The Genetic Information Nondiscrimination Act of 2008
Louis Jacques, M.D.: Medicare Coverage of Genomic Testing
John Bartram, M.B.A., J.D.: House of Lords Inquiry on Genomic Medicine Visit - Impact of the Budget Process

10:05 a.m.
Break
10:20 a.m.
Session 5 Regulation and Policy II: Oversight of Genetic Testing
Judy Yost, M.A., M.T.: CLIA & Genetic Testing Oversight
Steve Gutman, M.D., M.B.A.: FDA Regulation of Genetic Tests
Gail Javitt, J.D., M.P.H.: Oversight of Genetic Testing
Phyllis Frosst, Ph.D.: Genetic Testing Oversight: 2008 SACGHS Report on GT Oversight
12:25 p.m
Lunch
1:15 p.m.
Session 6: Bioinformatics
Jonathan Pevsner, Ph.D.: Bioinformatics
Peter Good, Ph.D.: Bioinformatics and Computational Biology in Genetics Research
Betsy Humphreys, M.L.S.: Bioinformatics Infrastructure: Education, Public Databases, Standards
Samuel Aronson: IT Infrastructure Required to Scale Personalized Medicine
3:20 p.m
Break
3:35 p.m.
Session 7: Miscellaneous
Laura Rodriguez, Ph.D.: Realizing the Potential: Building an Ethical Framework for Whole Genome Research Policy
Jean McEwen, J.D., Ph.D.: Returning Results to Participants in Genetic Research Studies: Ethical Considerations
Raju Kucherlapati, Ph.D.: Bioinformatics Infrastructure: Education, Public Databases, Standards
5:40 p.m.

Adjourn

7:30 p.m.
Delegate dinner


Friday, June 6, 2008
8:00 a.m.
Session 8: Training Needs in Genomics
Joann Boughman, Ph.D.: Education and Training in Genetics and Genomics: A United States Perspective
Holly Peay, M.S., CGC: Training Needs in Genomics Panel: An Overview of NCHPEG
Jean Jenkins, Ph.D., R.N.: Current Genetic / Genomic Education: Priorities and Progress in Nursing
Michael Rackover, P.A.C., M.S.: Overview of the Physician Assistant Profession and Medical Genetics Education
10:05 a.m.
Break
10:20 a.m.
Session 9: Miscellaneous
Sharon Terry, M.A.: Public-Private Partnership: Revolutionizing Access
Greg Downing D.O., Ph.D.: Establishing the Pathway to Personalized Health Care
Lawrence J. Lesko, Ph.D.: Genomic Medicine: Regulatory Science Perspective
Christine Seidman, M.D.
1:15 p.m.
Wrap-up
2:00 p.m.

Adjourn
2011
Last updated: March 27, 2011