ASHG 2010: 1000 Genomes Project Tutorial Videos
ASHG 2010: 1000 Genomes Project Tutorial Videos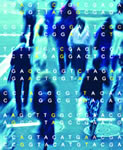 The 1000 Genomes Project has released the data sets for the pilot projects and for more than 1000 samples for the full-scale project. A tutorial for how to use the data was held at the 2010 American Society of Human Genetics (ASHG) annual convention on November 3.
Videos for each of the tutorial sessions are now available. The tutorial describes 1000 Genomes Project data, how to access it and how to use it. Each of the speakers and their topics are listed below along with their tutorial videos and PowerPoint slides.
All PowerPoints listed below are in PDF format. To view the PDF document(s) on this page, you will need Adobe Reader.

Video Playlist
1000 Genomes Project Tutorial Videos and Powerpoint Slides
1000 Genomes Project Tutorial Videos and Powerpoint Slides
Introduction

Gil McVean, Ph.D.
Professor of Statistical Genetics
Oxford University, UK

Description of the 1000 Genomes Data

Gabor Marth, D.Sc.
Associate Professor of Biology
Boston College, Boston, MA, USA

How to Access the Data

Steve Sherry, Ph.D.
Reference Collections Section Chief
National Center for Biotechnology Information
National Library of Medicine
National Institutes of Health. Bethesda, MD, USA

How to Use the Browser

Paul Flicek, D. Sc.
European Molecular Biology Laboratory
Leader, Vertebrate Genomics Team
European Bioinformatics Institute (EMBL-EBI), UK

Stuctural Variants

Jan Korbel, Ph.D.
Group Leader, Genome Biology Research Unit
Joint Appointment with EMBL-EBI
European Molecular Biology Laboratory, Germany

How to Use the Data in Disease Studies

Jeffrey Barrett, Ph.D.
Group Leader, Statistical and Computational Genetics
Wellcome Trust Sanger Institute
Hinxton, UK
Last Updated: February 2, 2013
Last updated: February 02, 2013