Workshop on Establishing a Central Resource of Data from Genome Sequencing Projects
Workshop on Establishing a Central Resource of Data from Genome Sequencing Projects
June 5 - 6, 2012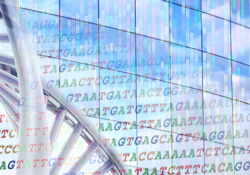 The sequence, phenotype and environmental data for many people are accessible to researchers through each separate study. However, combining the data in a broadly accessible central database would allow researchers to address many questions more efficiently and with more power, including discovering rare variants and common variants with small effects on phenotypes or disease risk. Such a resource could support many studies of disease biology and drug target validation.
The workshop addressed the challenges to aggregating and analyzing data sets from genome sequencing studies, such as:
Data sets being generally hard to access.
Data residing in various databases.
Variant and exposure/phenotype data not being comparable across studies.
Report: Workshop on Establishing a Central Resource of Data from Genome Sequencing Projects

Workshop Speaker Videos and Slides
Workshop Documents
All documents are in

format

Last Reviewed: March 14, 2014
Last updated: March 14, 2014