Current uses of and future directions for the Genome-Wide Association Studies (GWAS) Catalog
Webinar
Current uses of and future directions for the Genome-Wide Association Studies (GWAS) Catalog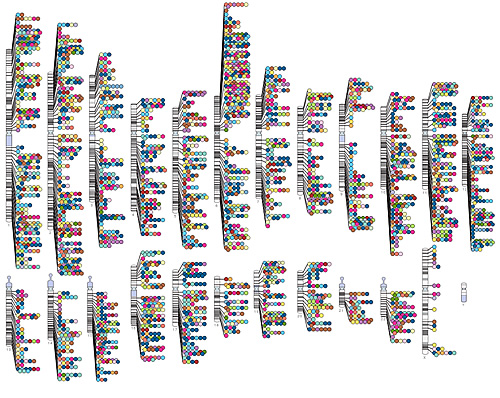 On Thursday, July 18th, 2013, the Division of Genomic Medicine held the webinar Current uses of and future directions for the GWAS Catalog to highlight current uses and explore  priorities and future directions for the GWAS catalog.
The GWAS webinar explored the current uses of the GWAS catalog by the existing GWAS communities and examined how its use by biomedical researchers is informing projects such as ENCODE, Mouse phenotyping projects, and regulatory genomics. GWAS catalog personnel will consider feedback from the webinar to identify novel goals and directions for their work in delivering future versions of the catalog.
(See: A Catalog of Published Genome-Wide Association Studies)
About the Webinar
Speakers representing the cutting edge of research in GWAS, EWAS, regulatory genomics and data integration presented their work:
Mike Clark, Institute for Molecular Bioscience, University of Queensland
Nancy Cox, Ph.D., University of Chicago
Lucia Hindorff, Ph.D., M.P.H., National Human Genome Research Institute
Luke Ward, Ph.D., Massachusetts Institute of Technology
Ben Neale, Ph.D., The Broad Institute
Helen Parkinson, Ph.D., European Bioinformatics Institute
Marylyn Ritchie, Ph.D., Penn State University
John Stamatoyannopoulos, M.D., University of Washington School of Medicine, Seattle
Karen Svenson, Ph.D., The Jackson Laboratory
About the Webinar Chair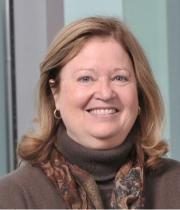 Nancy J. Cox, Ph.D., earned a B.S. degree in biology from the University of Notre Dame in 1978, and a Ph.D. in human genetics from Yale in 1982.  After conducting post-doctoral research at Washington University and the University of Pennsylvania, she joined the University of Chicago in 1987, where she is now Professor of Medicine and Human Genetics, and Chief of the Section of Genetic Medicine.  Her research is focused on the identification and characterization of genetic variation contributing to common human diseases and related complex traits.  Her laboratory is currently working to integrate information on DNA variation with information on genome function for statistical analysis of genotype and sequence data on a wide variety of human phenotypes.  Dr. Cox is part of the GTEx project, and through the PAAR project at the University of Chicago is part of the PGRN, and a member of the T2DGENES consortium. 
Dr. Cox's active research projects include investigations into pharmacogenomcs, diabetes and its complications, breast cancer, asthma, autism, bipolar disorder, schizophrenia, Tourette Syndrome, obsessive compulsive disorder, specific language impairment and stuttering.  She was named as a Pritzker Scholar at the University of Chicago in 2012, won the Leadership Award from IGES in 2010, and was a co-winner of the Landon Award from the AACR in 2008, has been editor-in-chief of Genetic Epidemiology (2006-2011), on the editorial board for Diabetes and the American Journal of Human Genetics, a member of the Board of Directors for ASHG, and is member-at-large for the Biological Sciences Section at AAAS.
Last Updated: August 16, 2013