Take stock of health history with family members this Thanksgiving
Take stock of health history with family members this Thanksgiving
By John Daniels
Assistant Public Affairs Specialist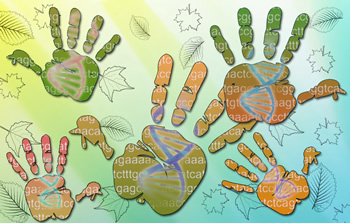 Families across the nation will soon gather for Thanksgiving. Amid all the road trips, autumn colors and traditional dinner trimmings, the holiday may provide opportunities to take note of the health matters that make each of our families unique. With that goal in mind, the U.S. Surgeon General has, since 2004, declared that Thanksgiving is Family Health History Day.

Family history is a key factor in your risk for many diseases, including such common conditions as diabetes, heart disease and cancer.  Awareness of health conditions within your family may prompt you to take precautions to lower your risk, improve your quality of life and possibly extend your life. Family health history can guide your health care provider's recommendations for you. Compiling family health history is much easier while the whole family is together, especially when the older historians in the family are around to help.

The National Human Genome Research Institute and the Office of the Surgeon General developed My Family Health Portrait to help people organize family's health histories. The free computer software allows you to save your information to your computer and to print it out, so you can show your family health history to your health care provider. The tool does not retain any personal information.
What makes up my family's health history?
A thorough family health history includes the diseases and disorders present in at least three generations of your family. The most important relatives to talk to are your parents, siblings and children. It is useful to know about family members' incidence of disease, at what age any disease was diagnosed and, in the case of deceased family members, what their cause of death may have been.
What are important aspects of a family's health history?
You may learn about trends that signal a higher risk of developing a disease, such as:
Diseases and disorders that occur at a young age
Diseases and disorders in more than one close relative
Certain combinations of diseases within the family, for example, heart disease and diabetes or breast and ovarian cancer
If you find that a particular disease is prevalent in your family's health history, consult your primary care provider. Also, remember that even if you have no known family history of a disease, you may still be at risk for developing disease due to lifestyle and environment. So take stock of your health history while your family is gathered together this Thanksgiving and enjoy the holidays.
The following websites provide more information on gathering family health history:
Posted: November 24, 2014
Last updated: November 24, 2014