The 2014  Genomics in Medicine Suburban Hospital Lecture Series
The 2014  Genomics in Medicine Suburban Hospital Lecture Series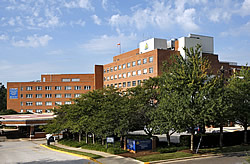 This four-lecture series by top experts in neurology and psychiatry will enhance health-care professionals' understanding of the intersection between genomics and these specialized fields of medicine.

The series is sponsored by the National Human Genome Research Institute (NHGRI), in collaboration with Suburban Hospital and Johns Hopkins University School of Medicine. Each lecture takes place at Suburban Hospital's lower level auditorium at 8600 Old Georgetown Road in Bethesda, Md. All are welcome to the hour-long lectures, which begin at 8 a.m. on the first Friday of the month.

Lectures are recorded and posted on GenomeTV and at NHGRI's YouTube channel at a later date.

For more information about the Genomics in Medicine lecture series, please contact Michelle Christ at the Suburban Hospital, mchrist@suburbanhospital.org, or Alice Bailey at NHGRI, baileyali@mail.nih.gov.
 
---
The Lectures
June 20, 2014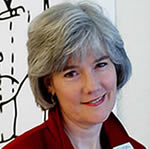 Recent Advances in the Epidemiology and Genetics of Bipolar Disorder
Kathleen Merikangas, Ph.D.
Senior Investigator and Chief of the Genetic Epidemiology Branch in the Intramural Research Program at the National Institute of Mental Health (NIMH), NIH, Bethesda, Md.

View the Lecture Video | View Slides

This presentation will review the epidemiology and impact of the major subtypes of mood disorders, including bipolar disorder and major depression. The speaker will provide a summary of both environmental and genetic risk factors for mood disorders and will present advances in the application of the tools of molecular genetics to bipolar disorder. The presentation will include recent findings from family and genetic studies at the National Institute of Mental Health and approaches to integrate molecular genetics and genetic epidemiology in order to facilitate investigation of the joint influences of genetic factors and environmental influenes on the etiology of mood disorders.

Learning objectives:
To demonstrate the value of application of the tools of epidemiology to our understanding of the magnitude, impact and spectrum of expression of mood disorders
To understand the role of genetic epidemiology in identifying the role of environmental and genetic risk factors in mood disorders
To learn about recent progress in identifying genes for psychiatric disorders in general and bipolar disorders in particular
---
May 2, 2014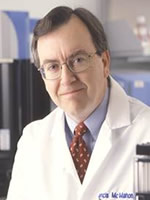 Uses and Misuses of Clinical Genetic Testing in Psychiatry
Francis J. McMahon, M.D.
Chief, Human Genetics Branch & Genetic Basis of Mood & Anxiety Disorders Section, National Institute of Mental Health Intramural Research Program, NIH, Bethesda, Md.

View the Lecture Video | View Slides

As genetic findings in mental illness accumulate, there is increasing interest in the potential use of genetic testing in clinical psychiatry. Good genetic tests could help with diagnosis, identification of high-risk individuals who might benefit from primary prevention, and treatment planning. However, the current knowledge base is still incomplete. While certain genetic tests might be clinically useful in particular situations - such as first-onset psychosis in an adolescent with intellectual disabilities -- it is not clear that genetic tests with true clinical utility will be available to psychiatrists in the near future. Dr. McMahon will provide an overview of the current state of knowledge regarding genetic testing in clinical psychiatry and will review recommendations of a recent taskforce report on the subject.
Learning objectives:
To review the current state of knowledge in psychiatric genetics
To understand the uses of genetic testing in clinical psychiatry
To appreciate the psychological and ethical risks posed by genetic tests for patients and their families
---
April 4, 2014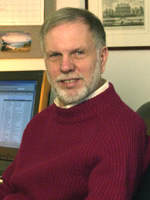 Genetic testing for neurological diseases
Kurt Fischbeck, M.D.
NIH Distinguished Investigator, Neurogenetics Branch, NINDS
Adjunct Investigator, NHGRI
National Human Genome Research Institute, NIH, Bethesda, Md.

View the Lecture Video | View Slides

In recent years, disease genes have been identified for many different neurological disorders. Genetic testing has become clinically available to diagnose diseases such as muscular dystrophy, hereditary neuropathy, spastic paraplegia, cerebellar ataxia, and Huntington's disease. Rational use of these tests can provide an accurate diagnosis without other expensive and invasive procedures. Genetic diagnosis of symptomatic patients can be very helpful in providing a prognosis and in pointing the way to appropriate treatment. Genetic tests can also be used for carrier detection, prenatal diagnosis, and pre-symptomatic diagnosis; for these applications it is important to involve a genetic counselor. New "next-generation" (NextGen) DNA sequencing, such as exome capture and whole genome sequencing, can allow screening of many or all genes in a single sample, and thus may provide a more efficient way to establish a genetic diagnosis. However, it opens new issues to address, including establishing pathogenicity of the sequence variants that are found and managing incidental genetic findings.
Learning objectives:
To appreciate the availability of genetic testing for neurologic diagnosis
To understand how to use genetic tests for neurologic diseases
To recognize the pitfalls of pre-symptomatic genetic testing
---
March 7, 2014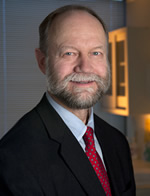 Genetics and Genomics of Craniosynostosis Syndromes
Max Muenke, M.D.
Chief and Senior Investigator, Medical Genetics Branch, National Human Genome Research Institute, NIH, Bethesda, Md.
View Slides

Craniosynostosis, the premature fusion of one of several sutures of the skull, has been recognized since ancient times. Cranosynostosis is a common birth defect with an incidence of 1 in 2,500 - 3,000 newborns. Over 150 syndromes with craniosynostosis have been described. Causes for the most common syndromes (Muenke, Apert, Crouzon, Saethre-Chotzen, Pfeiffer, and Craniofrontonasal syndrome) have been elucidated. Clinical management is complex and involves a multidisciplinary team. New treatment and diagnostic modalities allow a dramatically improved understanding and prognosis for affected individuals.
Learning objectives:
To review embryologic and neonatal suture formation of the skull
To appreciate the genetic and environmental causes of craniosynostosis
To consider the impact of genomics on understanding causes of the disease and the impact on treatment
Last Updated: February 5, 2015
Last updated: February 05, 2015