Genetics and Public Policy Fellowship
Advances in research and their successful translation to improve health are deeply influenced by important policy decisions at the national level.
From guiding research agendas to informing the integration of genetics and genomics in clinical settings, sound evidence-based public policies can inform, enhance and accelerate equitable access to the benefits of genomics research. These policies are better informed with participation from people with expertise in genetics and genomics.
ASHG and NHGRI co-sponsor the Genetics and Public Policy Fellowship to give genetics/genomics professionals an opportunity to contribute to the policy-making process. The fellowship is designed as a bridge for those who wish to transition to a policy career.
Application Deadline: Submit your application packet by November 30, 2023
2015-2016 fellow Caroline (Cari) Young, Sc.M., discusses her experience in the fellowship, specific projects she worked on, and opportunities it has provided.
Overview
This is a fellowship program designed for genetics professionals with an advanced degree who are early in their careers and interested in the development and implementation of genetics-related health and research policies at a national level.
The fellowship provides experiences working:
in the National Institutes of Health within the Executive Branch
with ASHG in the non-profit science advocacy sector
in a staff position on Capitol Hill serving elected officials in the Legislative Branch
Duration of Fellowship: 2 years
Start Date: July 1, 2024
Location: Bethesda, MD (NHGRI); Rockville, MD (ASHG); Washington, DC
Compensation and Benefits: Annual $79,000 salary plus benefits including medical, dental and vision insurance; retirement plan matching; and a training/travel allowance.
The Fellowship Program
Over the course of two years, the selected fellow will participate in three different rotations in the following three areas: six months each at NHGRI and ASHG, followed by one year on Capitol Hill.
NHGRI Policy and Program Analysis Branch: Fellows will participate in a variety of projects related to genomics policies and other activities, such as the development of the institute's federal budget justification.
Advocacy at ASHG: Fellows will work within the ASHG Policy and Advocacy Department on society advocacy initiatives and on policy issues related to genetics research and non-clinical applications of genetics in society.
Congressional Office and/or Committee: Fellows will work within the office of a member of Congress or a Congressional committee with jurisdiction over health or science. Fellows determine their positions based on availability and their own interests and participate fully in staff functions during this time.
The fellow's activities will vary with each rotation. They will include research and analysis on a wide range of policy issues impacting biomedical research and its clinical applications and summarizing those analyses for different audiences. Writing tasks may include crafting new policy position statements, preparing testimony, summarizing legislation and drafting speeches. The fellow will participate in a variety of forums and will be expected to represent the involved organizations effectively in individual meetings and larger settings.
In addition to regular responsibilities, the fellows will participate in colloquia and professional development events designed for the broader Genomics and Public Service Fellowship Program.
Eligibility
Applicants for this fellowship must meet the following criteria:
Have earned (or will earn prior to the start of the fellowship) an advanced degree (e.g., Masters, PhD, MD, or JD) and be eligible to work in the United States
Have demonstrated expertise and/or interest relevant to human genetics or genomics
Employment offers will be contingent upon a satisfactory federal background check.
ASHG is an Equal Opportunity Employer, including for disability and veteran status. All eligible applicants may apply. The society is committed to building a diverse and inclusive community of human genetics and genomics professionals. ASHG welcomes applicants from diverse backgrounds, and strongly encourages individuals to apply who:
are from racial and ethnic groups that are underrepresented in the genetics and genomics workforce;
have a disability;
were Pell Grant-eligible in college;
are/were enrolled in Tribal Colleges and Universities, community colleges, Hispanic-serving institutions, or Historically Black Colleges and Universities (HBCUs);
identify as LGBTQ+;
were disadvantaged by life circumstances that have negatively impacted their educational opportunities;
and/or have a demonstrated commitment to inclusion and support for a diversity of perspectives and backgrounds.
If you require reasonable accommodation for any part of the application process, please contact fellowships@ashg.org.
Application Materials
A complete application packet must be submitted by November 30, 2023 and consists of the following:
Candidate information and contact information
Educational history
A cover letter explaining your interest in the program. The cover letter should be concise (maximum of 2 pages) and address:

Why you are interested in this fellowship.
How this fellowship fits in with your longer-term career plan.
How your educational, research and/or policy background makes you an excellent candidate.

CV or resume
Contact information for three professional references
Characteristics of a Strong Applicant
Competitive candidates will be early in their career and should possess a scientific knowledge base; express a keen interest in transitioning to a career in science or health policy; and be able to articulate why they need this fellowship to make this transition. Outstanding candidates will have previously sought out policy-related experience. Demonstrated skills in oral and written communications are essential.
The selection committee is typically impressed by individuals who have pursued opportunities to become involved in policy or who have taken part in other activitiesoutside of their primary responsibilities. Pursuing such activities demonstrates that the applicant has some sense of what policy work entails. Examples might include:
Sitting on a policy committee at their institution
Participating in an organization for early-career scientists
Contributing to a science policy newsletter
Writing for a local newspaper on policy issues
Completing a short policy fellowship
Volunteering at the local office of a member of Congress
Participating in lobbying Congress in support of biomedical research
Selection Process
Applications will be screened for eligibility and reviewed by ASHG and NHGRI staff.
Top-ranked candidates will be invited for virtual interviews beginning in January. Those candidates will be given a policy memo exercise ahead of their interview.
Selected fellows will be notified in spring.
Mentors and Contacts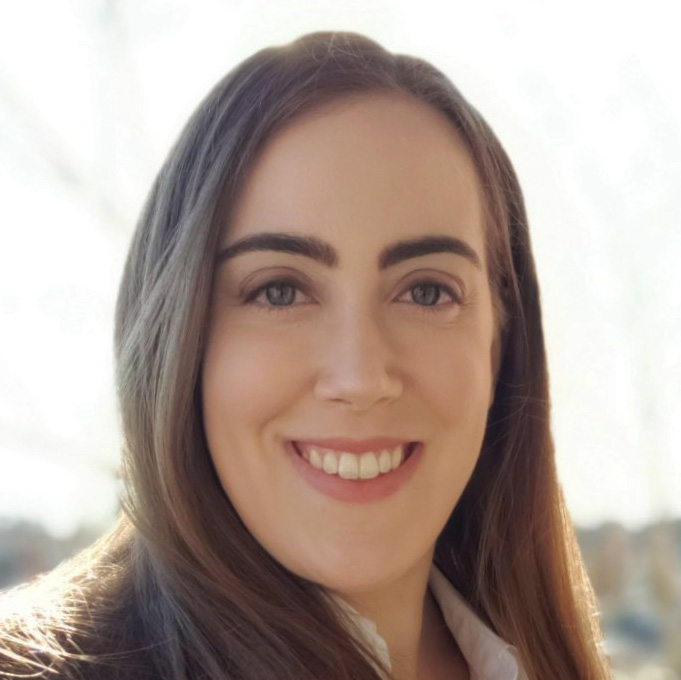 Karina Miller, Ph.D.
Manager, Advocacy and Public Affairs
American Society of Human Genetics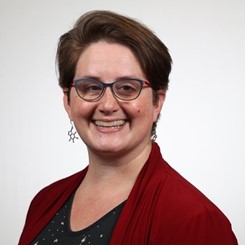 Kristin Lewis, Ph.D.
Associate Director, Fellowship Programs
American Society of Human Genetics
Last updated: September 29, 2023