 The Cancer Genome Atlas
A comprehensive and coordinated effort to accelerate our understanding of the molecular basis of cancer through the application of genome analysis technologies, including large-scale genome sequencing.
Overview

The Cancer Genome Atlas (TCGA) was a joint effort of the National Cancer Institute (NCI) and the National Human Genome Research Institute (NHGRI), which are both part of the National Institutes of Health, U.S. Department of Health and Human Services. More information on TCGA can be found on NCI's The Cancer Genome Atlas Program website.

The Cancer Genome Atlas began with a pilot to assessed the feasibility of a full-scale effort to systematically explore the entire spectrum of genomic changes involved in human cancer. The project then molecularly characterized over 20,000 primary cancer and matched noral samples from 33 cancer types. The over 2.5 petabytes of data generated through TCGA remain publicly available for anyone in the research community to use.
Program Staff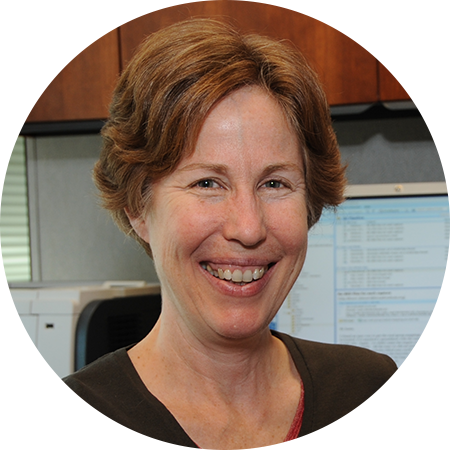 Heidi J. Sofia, Ph.D.
Program Director
Division of Genomic Medicine
Last updated: December 1, 2020