NHGRI researchers emphasize the need for diversity in genomics
The big news of the last month was the announcement by Francis Collins that he will stepping down as NIH Director by the end of the year. Francis is the longest serving presidentially appointed NIH director, having served for over 12 years under three U.S. Presidents. His tenure as NIH Director has been truly remarkable, and I fully expect considerable fanfare and celebrations in the coming months to commemorate his contributions. While this will mark the end of an era for NIH, it will be associated with Francis's full-time return to NHGRI. Specifically, when he departs Building 1 as the NIH Director, his official title will become Senior Investigator within the NHGRI Intramural Research Program, and he will continue to lead his research laboratory as he has done since 1993. NHGRI is delighted to have Francis rejoin the Institute on a full-time basis, all the while recognizing that he never completely left the 'genome nest' while serving as NIH Director.
 All the best,
NHGRI researchers emphasize the need for diversity in genomics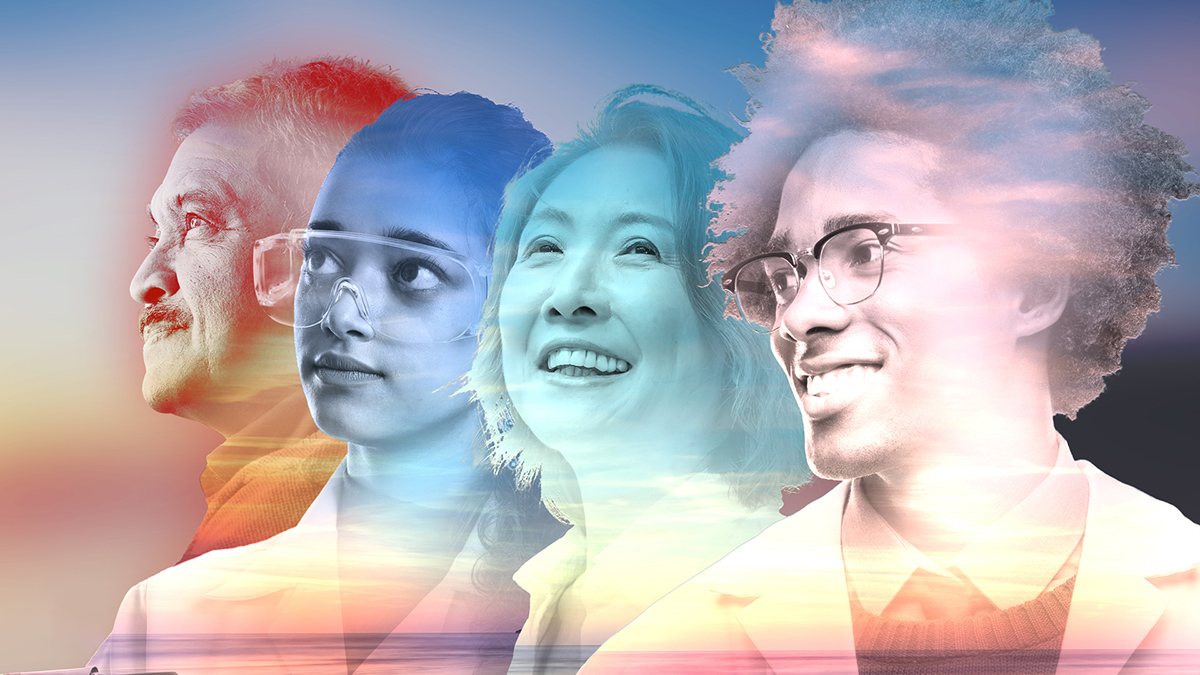 Ten researchers from NHGRI, led by Vence Bonham, Jr., J.D., acting NHGRI deputy director, have published a commentary in the journal Human Genetics and Genomic Advances that details the need for diversity and a unifying anti-racist ethos in genomics research. The commentary, entitled "Cultivating diversity as an ethos with an anti-racism approach in the scientific enterprise," was accompanied by an op-ed published in The Hill by Eric Green, M.D., Ph.D., NHGRI director. These two publications reflect many of the key tenets associated with NHGRI's recent establishment of a new Training, Diversity and Health Equity (TiDHE) Office.
"The key point is that diversity is not an outcome, but a process," the authors of the paper write in the commentary. "It is not a one-time step, but a progression of steps that are intentionally built into the fabric of a lab, team, department, academic institution, or company over time."
The ten commentary authors emphasize the importance of diversity across all facets of scientific research — especially in the field of genomics, which grew out of genetics and its troubled history with racism and eugenics. The authors discuss the need to build diversity into the fabric of the organizational culture in order to create an environment where team members can openly discuss race and racism within their institution and in their lived experiences.
The commentary identifies three distinct approaches that the field should consider while building diversity as an ethos into its culture. The first is to value diversity beyond the numbers, meaning that institutions should examine and correct the underlying structural issues that result in exclusion and underrepresentation. The second is to avoid viewing diversity as a favor to underrepresented groups; instead, it must be viewed as what it is – a benefit to scientific enterprise. Third, there is a need to challenge institutional norms and to correct the structures that undervalue the work of minoritized scientists.
Rather than providing a step-by-step guide for how to challenge structural racism in scientific institutions, the commentary encourages those involved in the research community to begin by interrogating their own views and the norms they follow. "We do not provide 'how-to' guidelines in this commentary," the authors write. "Instead, our recommendation is to start by intensifying the need for continuous reflection."
Dr. Green's The Hill op-ed reiterated many of the points made in the commentary. It publicly announced NHGRI's commitment to working towards a truly anti-racist environment and acknowledged that such ongoing efforts will undoubtedly involve discomfort, as even those who consider themselves allies will need to confront their own underlying prejudices.
These two publications greatly informed the formation of the new NHGRI TiDHE Office. Mr. Bonham is currently serving as the interim director of this office, with plans to identify a permanent director in Spring 2022. The TiDHE Office will work across all parts of NHGRI to support and coordinate training programs and workforce initiatives that increase and enhance opportunities for students and scientists underrepresented in biomedical research. It will also promote genomics research that addresses health disparities and improves minority health.
The TiDHE Office will also work across NIH and develop partnerships with outside organizations to further its goals of increasing and cultivating diversity and fostering health equity in genomics. For example, the TiDHE Office is currently working in partnership with many key stakeholders to begin implementing the NHGRI Action Agenda for Building a Diverse Genomics Workforce and has already hosted roundtables with private industry representatives to discuss these plans.
NHGRI is committed to cultivating diversity as an ethos and has established a concrete plan for addressing inequities within the organization and in the broader genomics community. Mr. Bonham has encouraged members of the genomics community to sign up to receive updates from the TiDHE Office.
Symposium to address the history of eugenics and scientific racism in the modern health sciences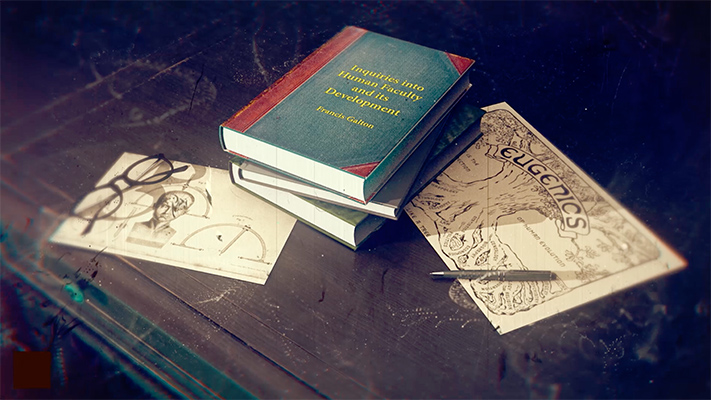 The NHGRI History of Genomics Program will hold a two-day virtual symposium entitled "The Meaning of Eugenics: Historical and Present-Day Discussions of Eugenics and Scientific Racism" on December 2-3, 2021. The first day of the symposium will provide historical overviews on the history of eugenics and scientific racism, with relevance for public health, the history of human genetics, medical ethics, and persons with disabilities. The second day will focus on discussions of more recent manifestations of eugenics and scientific racism, while underscoring the persistence of scientific and structural racism in the United States today. This event is open to the public, but registration is required. The agenda and registration link can be found on the symposium web page. The symposium will be recorded, and the video will be archived on GenomeTV.
NHGRI launches a new quarterly newsletter, "The Forefront of Genomics"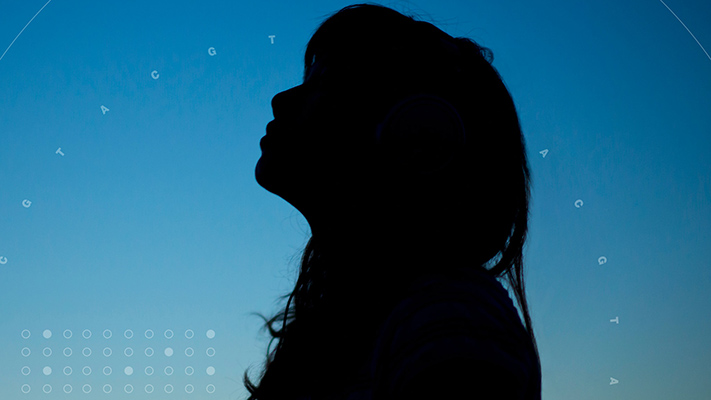 NHGRI is pleased to announce the launch of "The Forefront of Genomics," the institute's new quarterly newsletter. Aimed to complement the NHGRI director's monthly email, "The Genomics Landscape," the "The Forefront of Genomics" newsletter will feature easy-to-digest genomics news and NHGRI updates. Each quarter, the newsletter will contain engaging news and feature pieces, media stories that include commentary from NHGRI staff, genomics news stories, and NHGRI funding opportunities. The first issue of "The Forefront of Genomics" is out now, and readers can easily subscribe to future issues.
NHGRI funding opportunities support technology development for synthesizing nucleic acids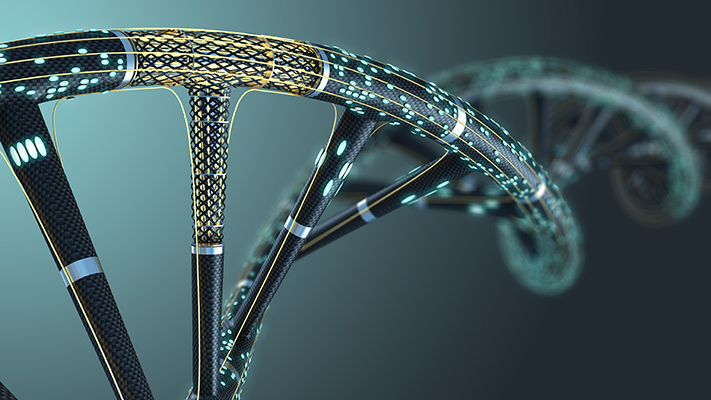 The 2020 NHGRI Strategic Vision emphasized the need for "innovative approaches for generating nucleic acid molecules." To support this area of technology development, NHGRI issued funding opportunities for grant applications proposing to develop novel technologies that will enable substantive (no less than one order-of-magnitude) improvement in synthesizing nucleic acids. The goal is to improve the quality, capability, and efficiency of nucleic acid synthesis. Progress in this area has the potential to catalyze scientific advances relevant to the mission of NIH, NHGRI, and the field of genomics. Announcements for different NIH grant mechanisms supporting this research, including research project grants (R01), exploratory/developmental research grant (R21), and small business innovation research awards (R43/R44), were issued last year. The next (and final) due date for these funding opportunities is February 4, 2022.
NHGRI celebrates Family Health History Day 2021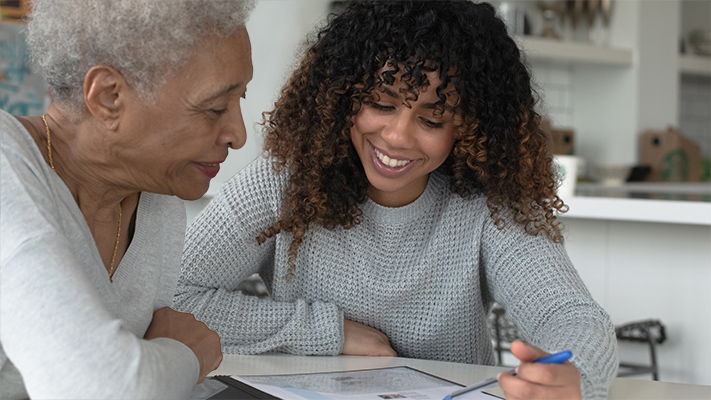 Each November, NHGRI celebrates Family Health History Day. From mid-November until Thanksgiving, tweets from @genome_gov using the hashtag #FamilyHealthDay2021 will highlight the available tools and resources for helping people talk with their families about their health histories. Highlights include the Families Sharing Health Assessment and Risk Evaluation (SHARE) workbook, resources on the Unlocking Life's Code website, and a publication on modernizing family health history. Additionally, on November 18, the CDC's Office of Genomics and Precision Public Health will host a seminar entitled "Reinvigorating Family Health History in the Era of Genomics." This seminar will address current efforts to improve data collection on family health history from consumers and clinicians and how this information can be added to people's electronic medical records. Please help spread the word about the importance of family health history by celebrating and sharing activities using the hashtag #FamilyHealthDay2021.
Seminar Series: Bold Predictions for Human Genomics by 2030
Session 10: January 10, 2022, 3 p.m. to 4:30 p.m. ET

Prediction: Genomic discoveries will lead to curative therapies involving genomic modifications for dozens of genetic diseases.
Speakers:
Timothy Yu, M.D., Ph.D., Boston Children's Hospital & Harvard Medical School

John Tisdale, M.D., National Heart, Lung, and Blood Institute, NIH
Moderator:
Dan Kastner, M.D., Ph.D., NHGRI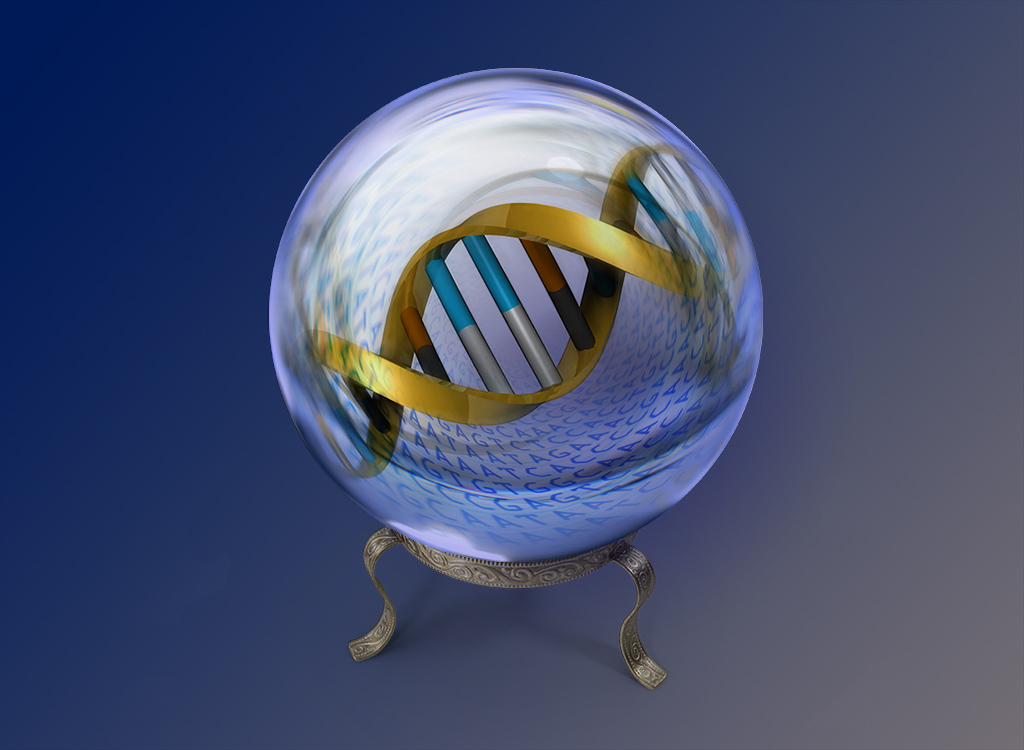 About The Genomics Landscape
A monthly update from the NHGRI Director on activities and accomplishments from the institute and the field of genomics.
Last updated: November 4, 2021