Valentina Di Francesco appointed founding director of NHGRI Office of Genomic Data Science
While we are all working hard to bring an optimistic outlook to the new year, 2021 ended on a somber note. The Omicron SARS-CoV-2 variant dampened efforts to put the COVID-19 pandemic behind us, and the genomics community lost one of its shining stars — Debbie Nickerson — on Christmas Eve. I had known and admired Debbie for more than three decades, starting before the launch of the Human Genome Project. She was a cherished NHGRI grantee, advisor, and friend — she will be sorely missed. I encourage you to read the University of Washington's obituary for Debbie, which can be found here.
At NIH, we start 2022 under a continuing resolution (CR), which has the government operating through February 18, 2022. While we look forward to the approval of an official federal budget for Fiscal Year 2022, the CR allows NIH to operate at a budget level at or below the federal budget for Fiscal Year 2021. This allows NIH to continue to fund ongoing research at grantee institutions and maintain operations within its Intramural Research Program. Meanwhile, Francis Collins, M.D., Ph.D., has stepped down as the NIH Director, and Larry Tabak, D.D.S., Ph.D., is now serving as the Acting NIH Director. Dr. Tabak had served as the Principal Deputy Director since August 2010.
As we move into 2022, stay safe and healthy!
All the best,
Valentina Di Francesco appointed founding director of NHGRI Office of Genomic Data Science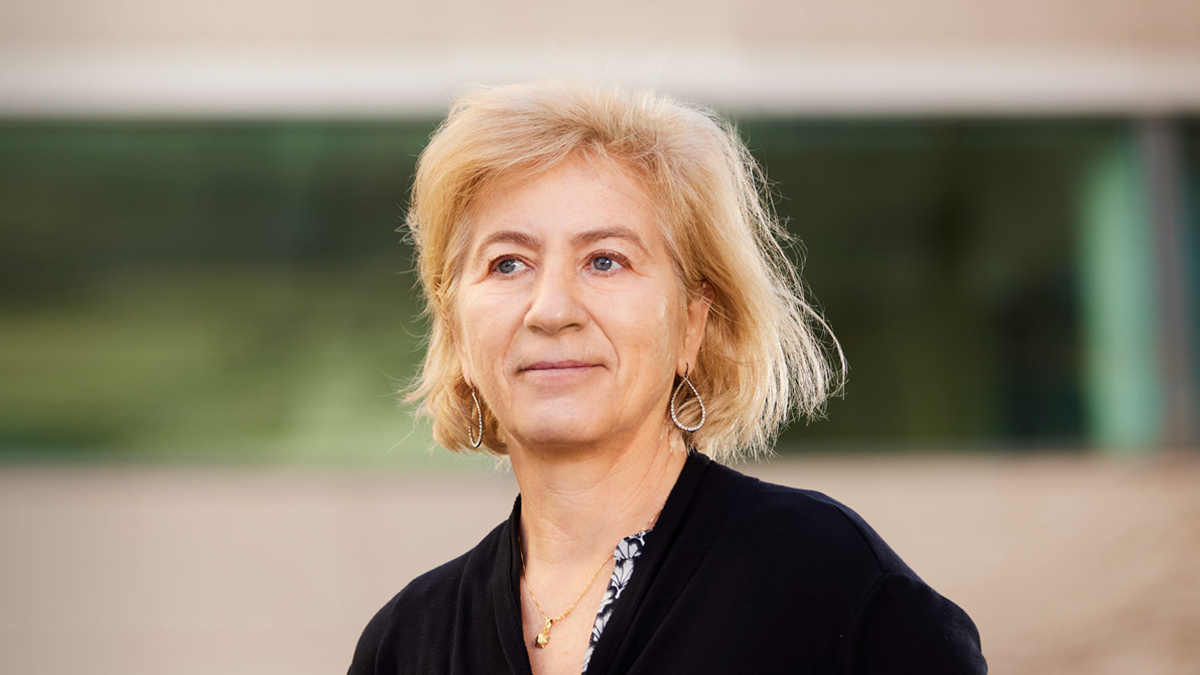 In December 2021, Valentina Di Francesco, M.S., began a new role as NHGRI's first Chief Data Science Strategist and Founding Director of the new NHGRI Office of Genomic Data Science. In this role, she will provide leadership, strategic guidance, and coordination for the Institute's activities, programs, and policies in genomic data science.
With the growing importance of "big data" and data science in genomics (and, increasingly, across all biomedical research), NHGRI sought to formalize and optimize its data science strategy. The Institute's research portfolio includes many projects and programs that focus on genomic data science. These efforts range from developing computational tools and methods for analyzing genomic data, to establishing and maintaining genomic data resources accessible to scientists and clinicians worldwide, to developing tools that facilitate clinical decision-making in genomic medicine.
Under Valentina's leadership, the new Office of Genomic Data Science will develop, promote, support, and coordinate genomic data science activities across all parts of NHGRI. The Office will serve as the coordinating hub for NHGRI involvement in trans-NIH genomic data science efforts and in national and international genomic data science activities. It will also provide guidance for the NHGRI's implementation of NIH data sharing policies and promote the proper governance, stewardship, and sustainability of shared data.
Since February 2021, Valentina has served as an Interim Special Advisor to the NHGRI Director on data science strategy. In this role, she participated in multiple ongoing and intense planning efforts to address data science challenges, both at the NIH level and within NHGRI. She is currently involved in several trans-NIH data science activities and committees. For example, she is one of the leaders for the NIH Cloud Platforms Interoperability efforts, which aim to coordinate programs such as NHGRI's Analysis, Visualization, and Informatics Lab-space (AnVIL), the National Heart, Lung, and Blood Institute's BioData Catalyst, the National Cancer Institute's Cancer Research Data Commons, and the Kids First Data Resource Center.
Valentina has been the Lead Program Director for the Computational Genomics and Data Science Program in the Division of Genome Sciences for more than seven years. She has played a key role in the program management of many genomics data science activities, including the Alliance of Genome Resources and AnVIL. She is a member of the NHGRI Genomic Data Science Working Group of the National Advisory Council for Human Genome Research. Valentina's sophisticated and forward-thinking insights make her well-positioned to lead NHGRI's efforts in genomic data science on behalf of the entire field.
The Office of Genomic Data Science is the second of two new offices established within the NHGRI Office of the Director in the last six months. The first was the NHGRI's Training, Diversity, and Health Equity Office (TiDHE), which works to champion a diverse genomics workforce, address health disparities, and reach a more equitable and healthy society. Both new offices report directly to the NHGRI Director and are responsible for areas of increasing importance to NHGRI and the broader field of genomics.
Another odometer moment: the 100th issue of The Genomics Landscape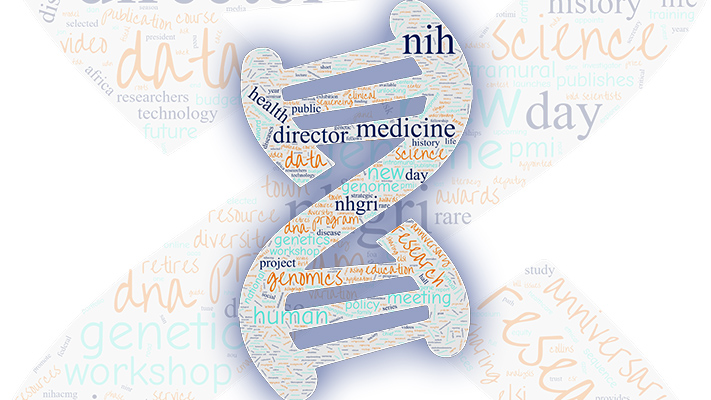 This issue of The Genomics Landscape (TGL) is a special one — the 100th issue of the NHGRI Director's monthly newsletter. As represented in the associated word cloud, the 100 issues of TGL have covered topics related to NIH, NHGRI, genomics, genetics, medicine, research, and health — with an emphasis on "new." Since starting in October 2013, TGL has undergone one major format redesign and an associated shift to a new distribution system. Over the years, many have contributed ideas and content. NHGRI aims for the next 100 TGL issues to continue bringing news and updates of broad interest to its readers!
NHGRI marks first anniversary of the action agenda for enhancing the diversity of the genomics workforce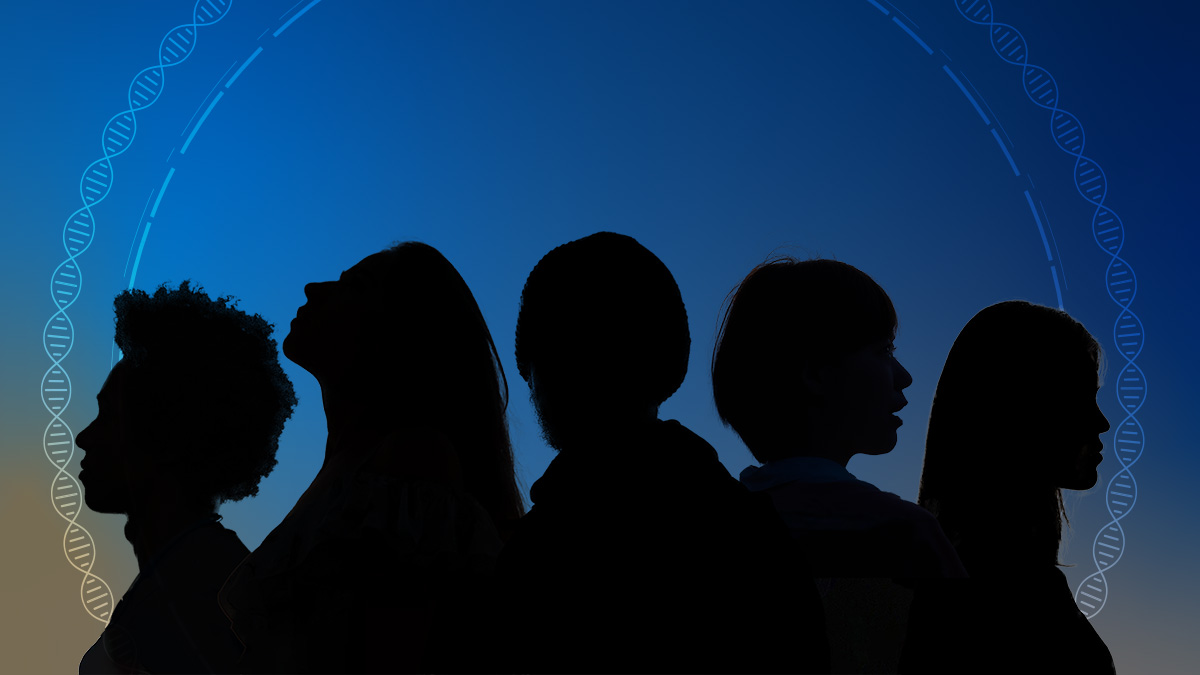 One year ago, NHGRI released an action agenda that laid out an ambitious set of goals, objectives, and implementation strategies for enhancing the diversity of the genomics workforce. Featured in the January 2021 issue of The Genomics Landscape, the action agenda provides a road map for NHGRI's efforts to build a genomics workforce that reflects the diversity of the US population. Recent highlights emanating from the action agenda include the issuance of diversity-related funding opportunities, two roundtables with private industry representatives to discuss workforce diversity, completion of the American Society of Human Genetics workforce survey, and establishment of the NHGRI Training, Diversity, and Health Equity (TiDHE) Office. Interested individuals are encouraged to sign up to receive updates from the TiDHE Office.
NHGRI funding opportunities support transformative nucleic acid sequencing technology development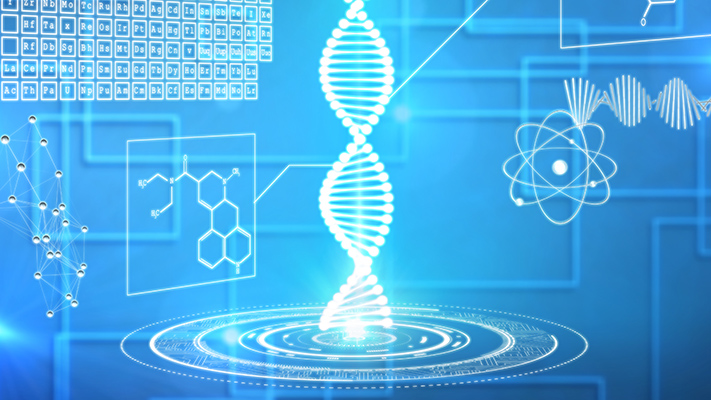 NHGRI has long been committed to the goal of advancing nucleic acid sequencing technologies. The NHGRI Genome Technology Program aims to catalyze the development of new methods that will bring significant increases in nucleic acid sequencing throughput and decreases in cost. The program recently issued funding opportunities to solicit grant applications to innovate and develop the early stages of novel technologies that will enable greater than a one order-of-magnitude improvement in (1) DNA sequencing and (2) the direct sequencing of RNA molecules. Announcements for different NIH grant mechanisms supporting this research, including research project grants (R01), exploratory/developmental research grants (R21), and small business innovation research awards (R43/R44) were issued last year. The next due date for these funding opportunities is March 1, 2022.
NIH seeks input on potential updates to the NIH Genomic Data Sharing Policy
The NIH has issued a Request for Information (RFI) soliciting input about proposed updates and long-term considerations for the NIH Genomic Data Sharing (GDS) Policy. The GDS Policy sets forth expectations for ensuring broad, responsible, and timely sharing of genomic data generated from NIH-funded or -conducted research. There are several areas in which NHGRI and the broader genomics community are well-poised to provide valuable input, including practical considerations for crafting a data sharing plan, evolving concerns and attitudes toward identifiability, and linkage of other data types with genomic data. To learn more about the effort to update the NIH GDS Policy, see the article "Refreshing NIH's genomic data sharing policy" by Lyric Jorgensen, Ph.D., Acting NIH Associate Director for Science Policy. Responses should be submitted through this online form by February 28, 2022.
Francis Collins assumes full-time role as NHGRI senior investigator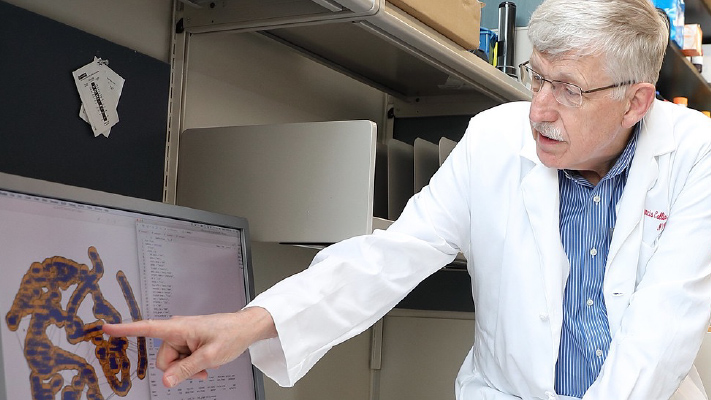 As of December 19, 2021, Francis Collins, M.D., Ph.D., ended his tenure as NIH Director. He was the longest serving presidentially appointed NIH Director, having served for over 12 years under three U.S. Presidents. Particularly relevant to NHGRI, Dr. Collins is now a full-time member of the NHGRI family in his role as a Senior Investigator in the Center for Precision Health Research and as Head of the Molecular Genetics Section within the NHGRI Intramural Research Program.
Genomic Data Sharing Spotlight
Data sharing is central to the field of genomics. Both human and non-human genomic data have been widely shared through public data resources, such as the database of Genotypes and Phenotypes (dbGaP), model organism databases (e.g., Mouse Genome Informatics and Xenbase), and cloud repositories [e.g., the NHGRI Analysis, Visualization, and Informatics Lab-space (AnVIL)], among others. Data sharing amplifies the impact of research participants' specimens, increases the power of scientific investigation by allowing genomic data to be combined across studies, and accelerates the pace of discovery by increasing the impact of a single dataset. Over the next year, NHGRI will highlight some interesting facts and stories about how our research community has been at the forefront of data sharing. For example, did you know that although NHGRI is one of the smallest NIH institutes by budget, it ranks #3 in total number of Data Access Requests (DARs) for secondary use of genomic data (see figure)?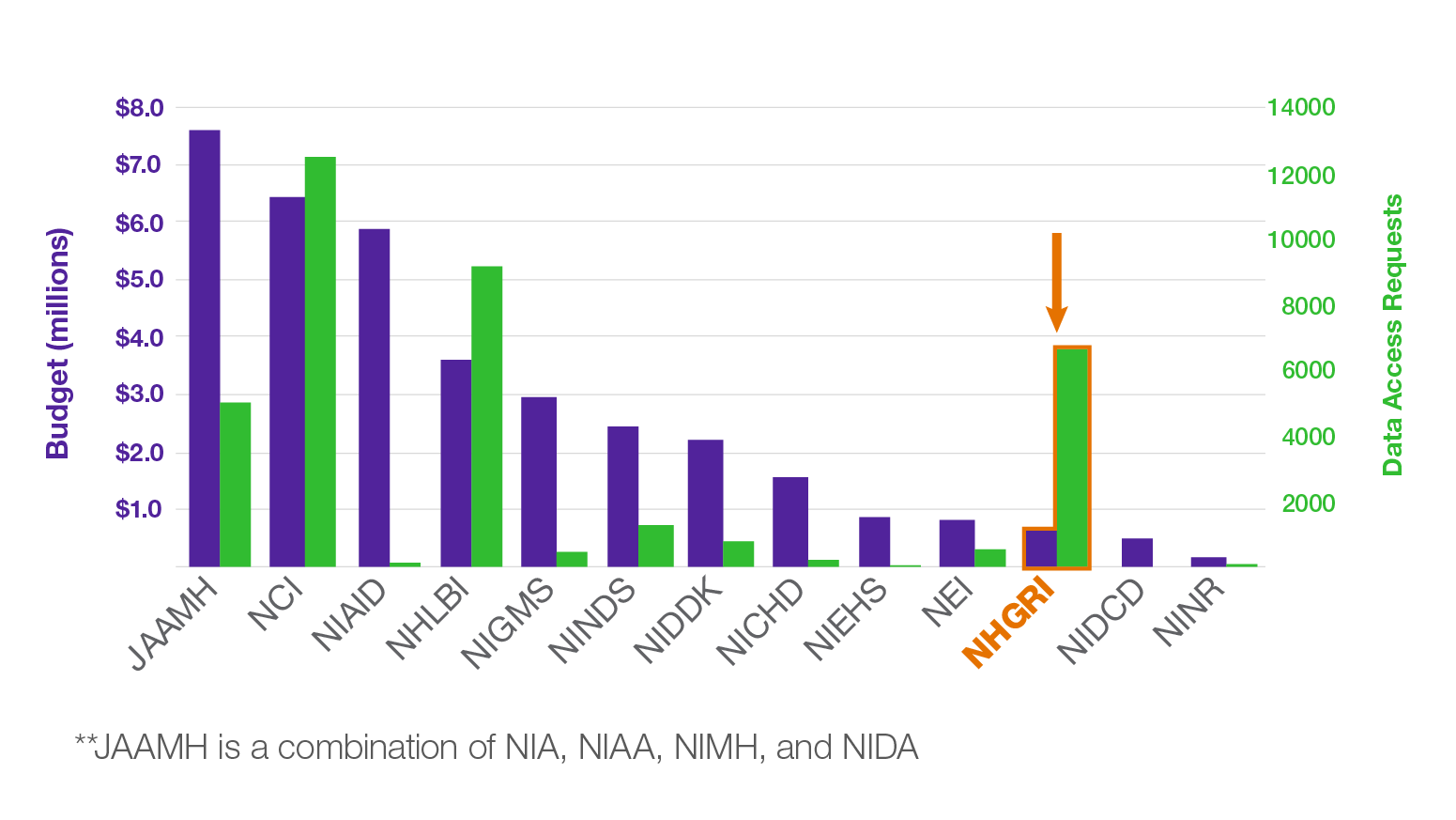 About The Genomics Landscape
A monthly update from the NHGRI Director on activities and accomplishments from the institute and the field of genomics.
Last updated: January 13, 2022