NHGRI recognizes leaders in diversity, equity, inclusion, and accessibility with new award
Last month, genomicists and genomics aficionados gathered in Hollywood, Florida, to immerse themselves in all-things genomics at the annual Advances in Genome Biology and Technology (AGBT) General Meeting. The warm, but windy weather welcomed scientists from around the world, who presented their genomics research covering a range of topics — from technology development to conservation biology. Long-read DNA sequencing and telomere-to-telomere genome sequencing efforts grabbed some of the spotlight, but short-read DNA sequencing technologies were, of course, ever-present. The AGBT General Meeting is always a wonderful event and a celebration that highlights the latest advances in genomics.
All the best,
NHGRI recognizes leaders in diversity, equity, inclusion, and accessibility with new award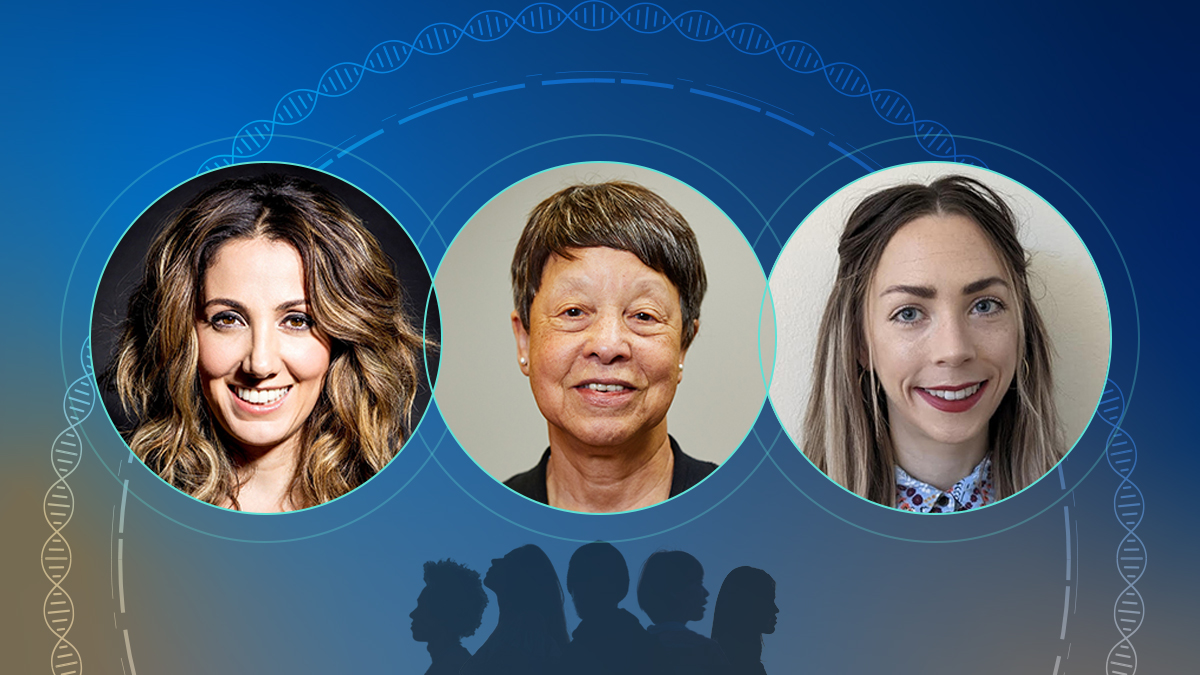 A long-standing and high-priority value for NHGRI is to support diversity, equity, inclusion, and accessibility (DEIA) in the genomics workforce. Many members of the genomics community have made exceptional efforts to promote DEIA. To recognize such individuals, NHGRI has established an annual Outstanding Award for Enhancing DEIA in the Genomics Workforce. Last month, the institute honored the first three awardees.
The recipients of the inaugural Outstanding Award for Enhancing DEIA in the Genomics Workforce are Pardis Sabeti, M.D., Ph.D., professor in the Center for Systems Biology and Department of Organismic and Evolutionary Biology at Harvard University; Bettie Graham, Ph.D., director of NHGRI's Division of Extramural Operations; and Ann Mc Cartney, Ph.D., assistant researcher at the University of California, Santa Cruz and former postdoctoral fellow in the NHGRI Intramural Research Program. The accomplishments of each of these awardees exemplify powerful ways to promote diversity, equity, inclusion, and accessibility.
Dr. Sabeti's endeavors in encouraging DEIA are intertwined with her teaching and research on infectious diseases. She co-founded the African Centre of Excellence for Genomics of Infectious Diseases (ACEGID), which has trained over 1,000 researchers. Additionally, she encourages the trainees in her laboratory to be leaders in promoting a more diverse genomics workforce. Dr. Sabeti and her trainees have collaborated on projects such as developing teaching materials about public health that focus on DEIA themes.
Since NHGRI's founding, Dr. Graham has led efforts to support diversity in the genomics workforce. In her role as director of NHGRI's Division of Extramural Operations, she has expanded NHGRI training programs to encourage trainees from diverse backgrounds to pursue careers in genomics. For example, in revising the T32 training program, she is introducing mentorship training for faculty and budgetary support for the exploration of genomics careers outside of academia.
In her career as a genomic data scientist, Dr. Mc Cartney has emphasized the importance of Indigenous knowledge and perspectives in genomics research. As a leader in the European Reference Genome Atlas and Earth BioGenome Project, she worked with Sámi, Māori, and Native American stakeholders to create equitable genomics practices and policies. Additionally, through the annual workshop IndigiData and the Summer internship for INdigenous peoples in Genomics (SING), Dr. Mc Cartney has trained the next generation of scientists to use genomic data in an ethical fashion that prioritizes the consideration of Indigenous knowledge and data sovereignty.
Drs. Sabeti, Graham, and Mc Cartney participated in a conversation with NHGRI Director Eric Green, M.D., Ph.D., during the 98th meeting of the National Advisory Council for Human Genome Research meeting last month. The awardees discussed topics such as their approaches to DEIA and goals for the future composition of the genomics workforce. A recording of that conversation can be found on GenomeTV.
Investigator-initiated research advances NHGRI's scientific mission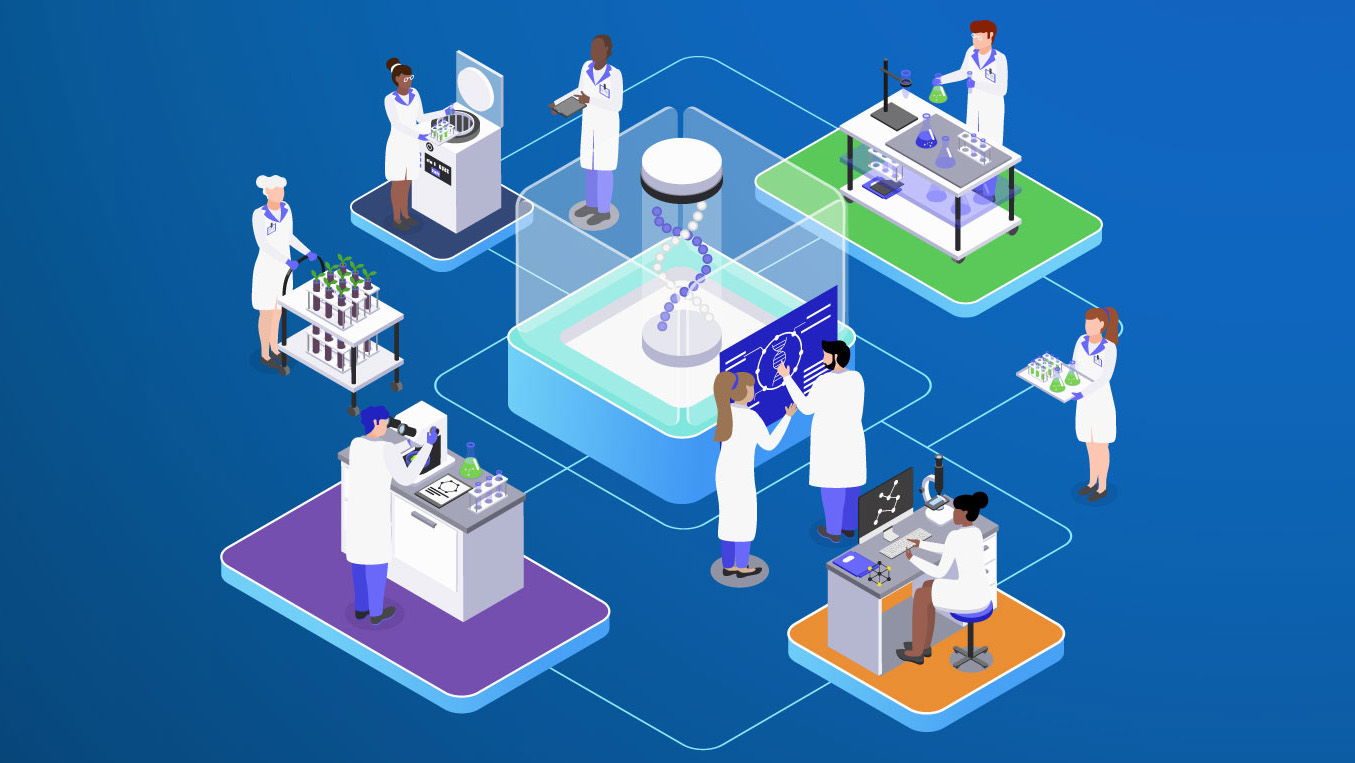 NHGRI funds a wide variety of unsolicited, investigator-initiated research projects in numerous scientific areas that advance the mission of the institute. A major advantage of this funding route is that it provides researchers with the flexibility to pursue their own ideas and focus on their own scientific interests. To apply for an investigator-initiated research grant, researchers apply to Parent Program Announcements with different activity codes (e.g., R01, R21, and T32). If the research proposal falls within NHGRI's scientific areas, it will be assigned to the institute for consideration. Researchers can check to see if a given idea fits into NHGRI's scientific areas by visiting NHGRI's Extramural Scientific Areas of Emphasis, where one can also find a program officer to reach out to with questions or for clarifications.
NIH seeks input for re-envisioning the postdoctoral research experience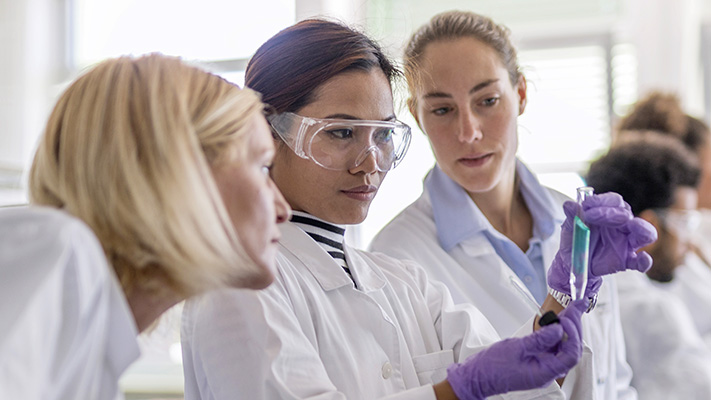 NIH is seeking input from the research community — particularly postdoctoral trainees, early-stage faculty, and others invested in the biomedical research workforce — about challenges faced by the postdoctoral trainee community. An NIH Advisory Committee to the Director Working Group has posted a Request for Information (RFI) where research community members can share insights about issues related to the recent decline in numbers of postdoctoral trainees. This RFI will assist NIH in hearing the voices of postdoctoral trainees and of others who interact with such trainees, which should provide insight about how best to address some of the fundamental challenges faced by this trainee community. Responses will be used to develop recommendations to address these problems, which risk negatively affecting the competitiveness of the U.S. biomedical research enterprise. Please consider responding to the RFI before April 14, 2023.
National Academies report strives to advance antiracism, diversity, equity, and inclusion science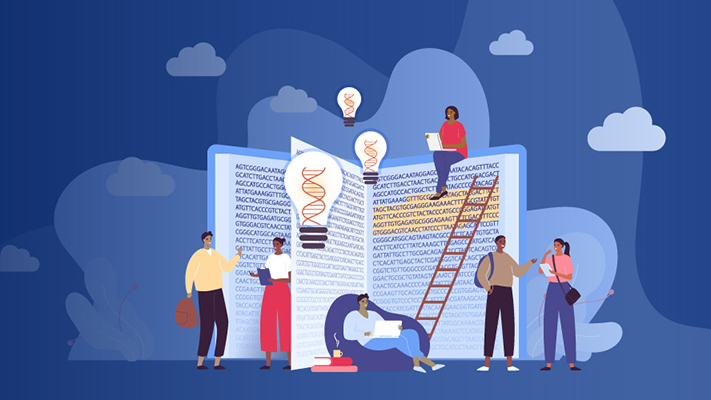 Last month, the National Academies of Science, Engineering, and Medicine (NASEM) released a report that makes recommendations for advancing antiracism, diversity, equity, and inclusion in science, technology, engineering, mathematics, and medicine (STEMM) organizations. The report identifies conditions that create systemic barriers and impede the full talent pool from pursuing and advancing in STEMM careers. The report then recommends that organizations follow a multitiered approach — at the leadership, team, and individual levels — with policies and practices that can be implemented at each level. NIH provided funding for the development of the report, with the goal of informing ongoing efforts to improve the diversity of the scientific workforce and to address structural racism in biomedical research. NIH has long supported programs to improve the diversity of the scientific workforce to harness the complete intellectual capital of the nation, and NIH continues to do so through existing programs and the UNITE Initiative, whose goals are aligned with the report's recommendations.
Student tweets concisely communicate complex genomic topics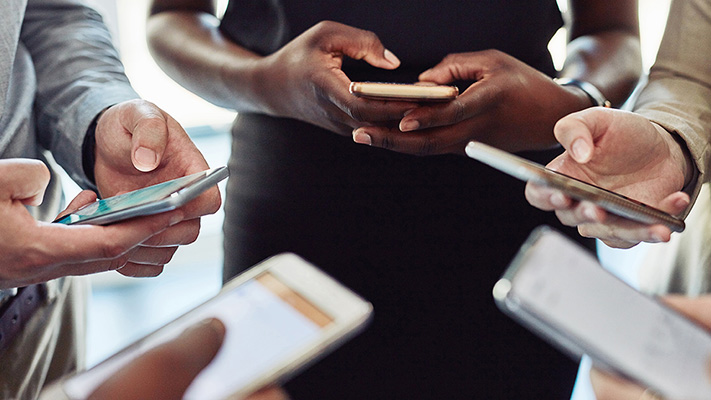 Last Fall, NHGRI director, Eric Green, M.D., Ph.D., co-taught (with Doug Taylor, Ph.D.) an undergraduate genetics and genomics course for non-science majors at the University of Virginia. The course, called "The DNA Revolution in Science and Society," covers the history and future of the rapidly changing landscape of the genome sciences. This includes advances such as new abilities to collect spectacular amounts of genomic information from individuals and the implications of those advances for society. As a homework assignment for this course, the students were asked to write Twitter threads about topics in genomics, challenging their ability to explain complex genomics issues concisely. A few of the best submissions were recently retweeted from Dr. Green's Twitter account.
Genetic Engineering & Biotechnology News virtual conference showcases the state of genomics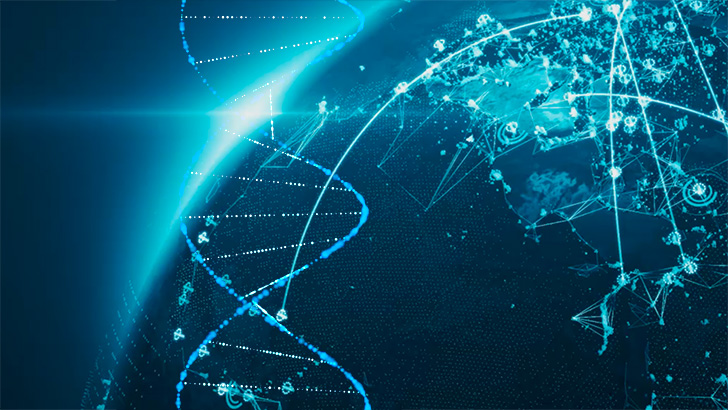 In February of this year, Genetic Engineering & Biotechnology News (GEN) hosted a virtual summit on the state of genomics and next-generation DNA sequencing to mark the 70th anniversary of the publication describing the double-helical structure of the DNA. Some major genomics leaders, including NHGRI Director Eric Green, M.D., Ph.D., offered their views about the rapid progress in genomics, such as the complete sequencing of the human genome, genomic analyses of infectious agents, and insights into the next wave of genomics discoveries. A special presentation on the legacy of Francis Crick, Ph.D., was also a part of the day's events.
Genomics Research Spotlight
A haplotype-resolved genome assembly of the Nile rat facilitates exploration of the genetic basis of diabetes
Toh et al.
BMC Biol 20, 245 (2022). PMC9641963
The Nile rat is a promising resource for diabetes research. Other rodent species require genomic modifications to model diabetes and cannot properly model pre-diabetes or early diabetes, but the Nile rat naturally develops diabetes when put on a high-energy diet. However, the Nile rat's usefulness in research has been hindered by the lack of a reference genome sequence for the species. Now, NHGRI researchers and collaborators have assembled a high-quality Nile rat genome sequence. This new sequence reveals over 3,000 genes in the Nile rat genome that are related to human genes involved in type 2 diabetes. The Nile rat genome sequence will allow researchers to connect the development and symptoms of diabetes and treatment responses to specific genes, facilitating powerful molecular biology studies exploring the onset and care of diabetes.
This research was supported by the NHGRI Intramural Research Program in the laboratory of Adam Phillippy, Ph.D., senior investigator in the Computational and Statistical Genomics Branch and head of the Genome Informatics Section.
About The Genomics Landscape
A monthly update from the NHGRI Director on activities and accomplishments from the institute and the field of genomics.
Last updated: March 2, 2023