Clinical Center Genomics Opportunity
The Clinical Center Genomics Opportunity promotes precision medicine and spurs the development of infrastructure to support clinical genomics in the NIH Clinical Center.
Overview
The program provides an exciting opportunity for the Institutes that participate in the NIH Clinical Center to develop capabilities within their Institutes to effectively use genomic data in clinical research and clinical care. The NIH Office of Intramural Research (OIR), the National Human Genome Research Institute (NHGRI), the Deputy Director of Intramural Research, and the NIH Clinical Center are co-sponsoring the program.
Genomics is a rapidly changing discipline and new technologic capabilities are being developed at an ever-increasing pace. Our near-term objective is to build infrastructure and approaches with today's technology, with a vision that this will evolve toward comprehensive genomic evaluations in the future. To initiate this program, we will offer partnering institutes access to subsidized exome sequence data on a total of 1,000 NIH Clinical Center patients.
The program includes generous support from several sources: a monetary subsidy of $600 per exome from the Director's Challenge Innovation Award Program that is administered by OIR, reduced fee sequencing at the NIH Intramural Sequencing Center, clinical support from NHGRI regarding incidental findings analysis and counseling, and support from the NIH Clinical Center for sample processing. There will be no cost to the investigator for the exome sequencing.
We are aiming to partner with a handful of Investigators in this pilot development program. Investigators are encouraged to propose projects for consideration that will be selected, based on several attributes. The goal is to select a set of projects that optimally exploit NIH Clinical Center phenotyping resources, leverage clinical, scientific, and bioinformatic resources within the Institutes, have a strong potential for scientific discovery, and will catalyze infrastructure development within the NIH Clinical Center and Institutes for clinical genomic sequencing in the future.
Application Criteria and Process
Applicants should be Principal Investigators (PIs), tenured or tenure track, from Institutes that participate in the NIH Clinical Center. The ideal PI would be an investigator who is knowledgeable in genetics, but who does not currently have a major research program in clinical genomics.
Target attributes of the proposals:
The study should include 50-300 exome sequences that will be derived from samples ascertained over a 1-2 year period.
The participants should be actual NIH Clinical Center patients and, in some cases, their families. We will prioritize proposals that target new patients, but we will consider established patients if the project is otherwise compelling.
The phenotyping of the patients should optimally exploit NIH Clinical Center resources. Phenotyping may include partnerships with other Institutes and NIH Clinical Center employees. The protocol and consent for the study should include permission for genomic sequencing, dbGaP data deposition, permission for follow-up visits, iterative phenotyping, and return of results, both primary and secondary.
Both cross-sectional and family studies will be considered. Study design for family studies should target the sampling to optimize cost and data acquisition (e.g., optimal combinations of genotyping and sequencing).
Germline sequencing will be prioritized over somatic sequencing. Applications for somatic sequencing would generally be expected to include accompanying germline sequencing and such projects should include bioinformatic resources for analysis of somatic-germline comparisons.
The PI should designate an individual who will partner with NISC and NHGRI in sequencing and bioinformatic data analysis.
The project should include a plan for the PI to return primary research findings. Secondary research findings will be analyzed and managed by NHGRI in consultation with the PI.
NISC will develop a CLIA-compliant pipeline to support this process.
The PI will work with NISC staff to prepare files for dbGaP data submission.
Written reports will be required from the PI at appropriate time points to assess progress and results.
How to Apply:
Please forward all application materials to Leslie G. Biesecker, M.D. at lesb@mail.nih.gov
Review Committee
Leslie Biesecker and Teri Manolio, NHGRI (co-chairs)
David Adams, Staff Clinician, NHGRI
Ivona Aksentijevich, NHGRI, Staff Scientist
Lawrence Brody, NHGRI, Director of the NHGRI Division of Genomics and Society
Brian Brooks, National Eye Institute (NHGRI Adjunct Investigator)
Kenneth Fischbeck, National Institute for Neurological Disorders and Stroke (NHGRI Adjunct Investigator)
Sergio Rosenzweig, NIH Clinical Center
Wendy Rubinstein, National Center for Biotechnology Information (NHGRI Adjunct Investigator)
Contact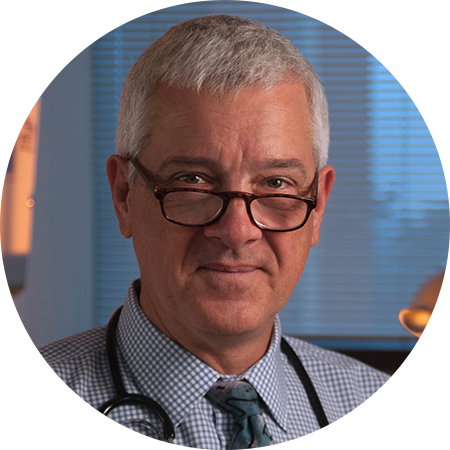 Last updated: April 15, 2018