NHGRI Future Leaders Advancing Genomic Sciences in Health Innovation Postdoctoral Program (FLAGSHIP)
The promise of genomics cannot be fully achieved without successfully attracting, developing and retaining a diverse workforce that includes people from groups currently underrepresented in the genomics enterprise.

Eric Green, M.D., Ph.D.
NHGRI Director
Overview
The National Human Genome Research Institute (NHGRI) Division of Intramural Research is one of the premier research programs in genome sciences. NHGRI scientists have embarked on a number of efforts to unearth clues about the complex genetic pathways involved in human diseases. These efforts have used genomic sequence data from humans and other species to pinpoint hundreds of potential disease genes. The NHGRI intramural program performs research at the intersection of basic, translational, clinical, behavioral and social sciences. NHGRI is committed to training a diverse genomics workforce and supporting research that reduces health disparities and fosters health equity.
Program Experience
FLAGSHIP aims to train early career postdoctoral scientists to become future leaders in genomic sciences research. Ideal candidates will be on a career trajectory to independent research, will want to build diverse teams and apply advanced genetics and genomics approaches to benefit people of all ancestries.
FLAGSHIP scholars will:
Receive training and research mentoring in preparation for establishing a strong, independent research program in academia or industry.
Create an Individual Development Plan under the advisement of their NHGRI intramural mentor to advance their research portfolio and plan professional development.
Receive individualized support and training to apply for a NIH K99/R00 Pathway to Independence Award in the third year of the fellowship.
Receive training and experience in mentoring junior scientists and building and leading diverse teams.
Participate in workshops for transitioning to independent research careers.
Meet with mentoring committee bi-annually to chart progress.
Acquire proficiency in data science and bioinformatics.
Have access to unparalled research resources, expertise and a career development curriculm at NHGRI and the National Institutes of Health.
FLAGSHIP Mentors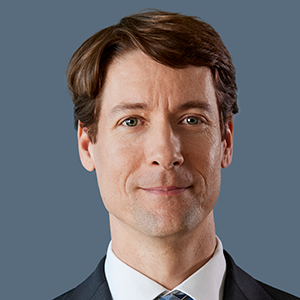 Stipend and Benefits
Fellows will be funded through a Postdoctoral Intramural Research Training Award (IRTA). This position is a one-year, full-time fellowship. It will be renewable annually for up to three years based on satisfactory performance. Renewal of the IRTA beyond three years (up to a maximum of five years) is based the availability of funding.
Stipends for Postdoc IRTA fellows are commensurate with academic achievement and relevant experience.
Health insurance is covered at no cost to the fellow.
Eligibility
At the start of the fellowship, applicants must meet the following requirements:
have earned a Ph.D., M.D. or equivalent degree in medicine, genetics, genomics, computational biology, cell or molecular biology, epidemiology, biostatistics, public health, social and behavioral science, or a related field.
have no more than two years of postdoctoral research experience since the receipt of their doctoral degree.
be a U.S. citizen or a permanent resident.
How to Apply
Applicants must first verify eligibility. Eligible candidates and will be asked to submit the following:
A Curriculum Vitae
The names and contact information of three referees
A personal statement that includes the following information:
Research experience and future research interests.
Career goals.
How the applicant's participation in the program will contribute to the NHGRI commitment to promoting diversity, equity and inclusion, and advancing genomics science research for the benefit of people of all ancestries.
Leadership, mentoring and community engagement experiences.
At least one program mentor whose research interests best align with the applicants' research interests and goals.

NHGRI encourages individuals from racial and ethnic groups who have been underrepresented in biomedical research (Blacks or African Americans, Hispanics or Latinos, American Indians or Alaska Natives, and Native Hawaiians and other Pacific Islanders), individuals with disabilities and individuals from disadvantaged backgrounds to apply.
Applications will be accepted and reviewed on a rolling basis throughout the application period. The deadline to apply is June 15, 2023.
Selection Process
Applications will be reviewed by a selection committee. Qualified candidates will be invited to deliver a research presentation at NHGRI. Applicants are encouraged to directly contact program mentors whose research programs interest them and to explore potential matches.
Program Contact
Faith Harrow Plante, Ph.D.
Scientific Training Director
Intramural Training Office
National Human Genome Research Institute
National Institutes of Health
Phone: (301) 451 3645
Email. NHGRI.FLAGSHIP@mail.nih.gov
Last updated: March 16, 2023