Genomics and Health Disparities Lecture Series
Event Details
The Genomics and Health Disparities Lecture Series was formed to enhance opportunities for dialogue about how innovations in genomics research and technology can impact health disparities. Topics will range from basic science to translational research.
The lecture series is co-sponsored by institutes at the National Institutes of Health (National Human Genome Research Institute, National Heart, Lung and Blood Institute, National Institute of Diabetes and Digestive and Kidney Diseases and the National Institute on Minority Health and Health Disparities) and the Office of Minority Health at the Food and Drug Administration.
Next Webcast: July 16, 2019
National Institutes of Health
Building 10, Lipsett Amphitheater
10 Center Drive
Bethesda, MD 20814
Lectures
Tuesday, July 16, 2019, 3:00 - 4:00 p.m.
Can Equity in Genomic Medicine Become a Quality Goal?
Katrina Armstrong, M.D.
Chair and Physician-in-Chief
Department of Medicine
Massachusetts General Hospital
Katrina A. Armstrong, M.D., is the Jackson Professor of Clinical Medicine at Harvard Medical School, Chair of the Department of Medicine and Physician-in-Chief of Massachusetts General Hospital. She is an internationally recognized investigator in medical decision making, quality of care, and cancer prevention and outcomes, an award winning teacher, and a practicing primary care physician. She has served on multiple advisory panels for academic and federal organizations and has been elected to the American Society of Clinical Investigation and the Institute of Medicine. Prior to coming to Mass General, she was the Chief of the Division of General Internal Medicine, Associate Director of the Abramson Cancer Center and Co-Director of the Robert Wood Johnson Clinical Scholars Program at the University of Pennsylvania.
---
Tuesday, March 26, 2019, 12:00 - 1:00 p.m.
From Genomics to Multi-Omics: African American Precision Medicine
Minoli Perera, Pharm.D., Ph.D.
Associate Professor, Department of Pharmacology
Northwestern University
Minoli Perera, Pharm.D, PhD is an Associate Professor within the Department of Pharmacology and Center for Pharmacogenomics at the Feinberg School of Medicine at Northwestern University with expertise in pharmacokinetics, clinical pharmacology and human genetics. Dr. Perera's laboratory focuses on pharmacogenomics (using a patient's genome to predict drug response) in minority populations. Working in this translation research space requires both clinical expertise as well as the use of high-throughput basic science approaches. Her goal is to bring the benefits of precision medicine to all US populations.
---
Tuesday, September 18, 2018, 3:00 - 4:00 p.m
Making Precision Medicine Socially Precise
Esteban González Burchard, M.D., M.P.H.
Distinguished Professor in Pharmaceutical Sciences
Professor, Bioengineering & Therapeutic Sciences and Medicine
University of California, San Francisco
Esteban González Burchard, M.D., M.P.H. is a physician-scientist at the University of California, San Francisco (UCSF). Dr. Burchard has formal training and expertise in internal medicine, pulmonary and critical care medicine, epidemiology, molecular genetics, genetic and clinical research. He is the Director of the UCSF Asthma Collaboratory, a large inter disciplinary research program focusing on minority children and gene-environment interactions for asthma. Dr. Burchard initiated and now directs the largest study of asthma in minority children in the U.S. where he leads a collaborative team of investigators and we are taking a comprehensive approach to studying asthma and related traits in minority children by focusing on the interactions between genetic, social and environmental risk factors. His team was the first to leverage genetic ancestry to identify novel genetic and environmental risk factors for lung disease and poor drug response.
Dr. Burchard is also the Principal Investigator of the Asthma Translational Genomics Collaborative (ATGC), the largest whole genome sequencing study of asthma in the world. His research has been seminal in elucidating the pathogenesis of asthma and asthma related traits in minority populations. He has a record of successful, productive, and collaborative research in areas of high relevance for studies of asthma in minority children.
In 2015, Dr. Burchard served as a member of Precision Medicine Initiative Working Group of the Advisory Committee to the (NIH) Director, building the foundation for the All of Us research program. In August of 2018, he received the Lifetime Achievement award from the National Medical Foundation, the nation's largest and oldest Black Medical Association, and he was inducted into San Francisco State University's Alumni Hall of Fame.
---
Thursday, August 30, 2018, 3:00 - 4:00 p.m
Towards Understanding the Role of Population Diversity in Cancer Genome Science
John D. Carpten, Ph.D.
Professor and Chair, Department of Translational Genomics
Director, Institute of Translational Genomics
Keck School of Medicine, University of Southern California
John Carpten, Ph.D. is Professor and Chair for the Department of Translational Genomics. His training and professional experiences include postdoctoral training at the National Human Genome Research Institute/NIH, and serving as Deputy Director of Research at the Translational Genomics Research Institute (TGen). Dr. Carpten possesses unique training in multiple disciplines including germline genetics for disease risk and predisposition, somatic cancer genomics, health disparities research, cell biology, functional genomics, and precision medicine. The primary focus of his research centers around the development and application of cutting edge genomic technologies and bioinformatics analysis in search of germ-line and somatic alterations that are associated with cancer risk and tumor characteristics, respectively.
Dr. Carpten' cancer research program spans many tumor types including prostate cancer, breast cancer, colon cancer, brain cancer, and multiple myeloma, in addition to several forms of pediatric cancer. He has a particular interest in the study of cancer's that disproportionately affect unrepresented populations. He has been involved the development and application of high throughput genomic methods and technologies throughout his career, including clinically relevant approaches in support of Precision Medicine. It is his hope that this work will one day lead to improvements in knowledge based therapeutics toward improvements in outcomes for cancer patients.
---
February 22, 2018, 3:00 p.m. - 4:00 p.m
Leveraging genomics to illuminate race/ethnicity differences in type 2 diabetes
Jose C. Flores, M.D., Ph.D.
Investigator, Center for Genomic Medicine and Chief, Diabetes Unit, Massachusetts General Hospital
Associate Professor, Harvard Medical School
Institute Member, Broad Institute
Jose C. Florez, M.D., Ph.D. is the Chief of the Diabetes Unit at the Massachusetts General Hospital, an Associate Professor at Harvard Medical School, and an Institute Member at the Broad Institute.
He and his group have contributed to the performance and analysis of high-throughput genomic studies in type 2 diabetes and related traits and complications, in international consortia such as MAGIC, GENIE, DIAGRAM, T2D-GENES, AMP-T2D and SIGMA. He leads the genetic research efforts of the Diabetes Prevention Program, and is the Principal Investigator of the Study to Understand the Genetics of the Acute Response to Metformin and Glipizide in Humans (SUGAR-MGH).
In addition to his research and teaching duties, he is clinically active in the MGH Diabetes Center, the Endocrine inpatient consult service, and the Down Syndrome Program. He is the Editor-in-Chief of Current Diabetes Reports, an MGH Research Scholar and the recipient of the 2010 Presidential Early Career Award for Scientists and Engineers, the highest honor bestowed by the United States government on science and engineering professionals in the early stages of their independent research careers.
---
November 7, 2017, 3:00 p.m. - 4:00 p.m
Variation in Blood Pressure Across Populations - Chasing the Phantom of Race
Richard Cooper, M.D.
Professor and Chair, Public Health Sciences
Stritch School of Medicine
Loyola University Chicago
Richard Cooper, M.D. is an outspoken advocate of the need to incorporate a broad social understanding of race into the interpretation of genetic research on ethnic differences. A major research focus of his has been a description of the evolution of cardiovascular disease across the course of the African diaspora. This work has demonstrated the determining role of changing environmental conditions on the evolution of cardiovascular risk status among populations of African descent. An additional dimension to this work has been the use of the tools of genetic epidemiology to explore the pathogenesis of hypertension and obesity.
Dr. Cooper received a MERIT award from the NIH in 1998 and has served on numerous advisory and review panels. He is a consultant to the World Health Organization (WHO) and the Centers for Disease Control and Prevention (CDC) on issues related to control of cardiovascular disease in developing countries and is course director for an annual training program in sub-Saharan Africa. In the last several years he has written widely on the topic of genetics and race and has been a frequent speaker at professional meetings. He was a member of the National Advisory Council of the National Human Genome Research Institute (NIH) from 2008-2011.
---
September 19, 2017, 3:00 p.m. - 4:00 p.m
Risk, Race & Resilience: Three Dimensions of Health Disparities
Herman Taylor, Jr., M.D., M.P.H., F.A.C.C., F.A.H.A.
Director, Cardiovascular Research Institute
Professor of Medicine
Morehouse School of Medicine
Herman Taylor, Jr., M.D., M.P.H. is a nationally-recognized cardiologist leader with broad experience and success in key areas including invasive practice/research. Over the last decade he has focused predominantly on preventive cardiology and leadership of the landmark Jackson Heart Study (JHS) and ancillary observational research projects. Dr. Taylor was appointed in 1999 as the Principal Investigator and Director of the Jackson Heart Study, the largest epidemiological study of African Americans and cardiovascular disease of its kind ever undertaken.Since assuming that role he has held three simultaneous positions with the institutions funded by the NIH to administer the Study: Professor of Medicine and an attending cardiologist (and the inaugural holder of the Aaron Shirley Endowed Chair for the Study of Health Disparities) at University of Mississippi Medical Center; Visiting Professor of Biology in the Division of Natural Sciences at Tougaloo College; and, Clinical Professor of Epidemiology and Preventive Medicine at Jackson State University.
---
June 8, 2017, 3:00 p.m. - 4:00 p.m
Genomics: Will it help us address health disparities?
Mark Cullen, M.D.
Director, Stanford Center for Population Health Sciences
Professor of Medicine
Stanford School of Medicine
Prior to his recruitment to Stanford as chief of the division of general medical disciplines in May, 2009, Dr. Cullen was a professor of medicine and public health and director of the Occupational and Environmental Medicine Program (OEM) at Yale University School of Medicine. He received his BA from Harvard College in 1971 and his MD from Yale University School of Medicine in 1976. Dr. Cullen completed his residency in internal medicine at Yale and trained in clinical epidemiology before joining the faculty there as an assistant professor in 1980. Early in his career Dr. Cullen focused on introducing concepts of clinical epidemiology into occupational and environmental medicine as a counterpart to the prevailing approaches of population epidemiology and animal toxicology. Early research interests included the biologic effects of lead, beryllium, solvents and asbestos. As an outgrowth of his asbestos work, he was a Co-PI on the CARET trial which examined the impacts of vitamin A and beta carotene on the incidence of lung cancer in a high risk population. In the mid-90's he initiated a large collaborative project on occupational asthma, integrating mechanistic, clinical and epidemiologic components.
---
November 15, 2016, 3:00 p.m. - 4:00 p.m
Evolution and Adaptation in Africa: Implications for Health and Disease
Sarah Tishkoff, Ph.D.
David and Lyn Silfen University Professor
Departments of Genetics and Biology
Perelman School of Medicine
School of Arts and Sciences
University of Pennsylvania
Sarah Tishkoff is the David and Lyn Silfen University Professor in Genetics and Biology at the University of Pennsylvania, holding appointments in the School of Medicine and the School of Arts and Sciences. Dr. Tishkoff studies genomic and phenotypic variation in ethnically diverse Africans. Her research combines field work, laboratory research, and computational methods to examine African population history and how genetic variation can affect a wide range of practical issues - for example, why humans have different susceptibility to disease, how they metabolize drugs, and how they adapt through evolution. Dr. Tishkoff is a recipient of an NIH Pioneer Award, a David and Lucile Packard Career Award, a Burroughs/Wellcome Fund Career Award and a Penn Integrates Knowledge (PIK) endowed chair. She is on the editorial boards at Genome Research; Evolution, Medicine, and Public Health;Molecular Biology and Evolution; G3 (Genes, Genomes, and Genetics).Her research is supported by grants from the National Institutes of Health and the National Science Foundation.
---
June 7, 2016, 3:00 p.m. - 4:00 p.m
The Genomic Landscape of Breast Cancer in Women of African Ancestry
Olufunmilayo I. Olopade, M.D., F.A.C.P.
Walter L. Palmer Distinguished Service Professor of Medicine and Human Genetics
Associate Dean, Global Health
Director, Center for Clinical Cancer Genetics
University of Chicago School of Medicine
Dr. Olopade is an expert in cancer risk assessment and individualized treatment for the most aggressive forms of breast cancer, having developed novel management strategies based on an understanding of the altered genes in individual patients. She stresses comprehensive risk reducing strategies and prevention in high-risk populations, as well as earlier detection through advanced imaging technologies.
Dr. Olopade has received numerous honors and awards, including honorary degrees from North Central, Dominican, Bowdoin, and Princeton universities. She is also a recipient of the Doris Duke Distinguished Clinical Scientist and Exceptional Mentor Award, an American Cancer Society Clinical Research Professorship, a MacArthur Foundation "Genius" Fellowship and Officer of the Order of the Niger Award. Dr. Olopade is an elected member of the American Academy of Arts and Sciences and the American Philosophical Society. She currently serves on the board of directors for the American Board of Internal Medicine, the National Cancer Advisory Board, Susan G. Komen for the Cure, Cancer IQ, and the Lyric Opera. Read more about: Olufunmilayo I. Olopade, M.D., F.A.C.P. [uchospitals.edu]
---
April 18, 2016, 3:00 p.m. - 4:00 p.m. Building 50, 1st Floor Conference Room (1227)
Genomics in Mexico: Implications for Health Care and the Bioeconomy
Gerardo Jimenez-Sanchez, M.D., Ph.D.
Adjunct Professor, Harvard T.H. Chan School of Public Health
Program Director, Genomic Medicine and Bioeconomy
Executive President, Global Biotech Consulting Group
Chairman of the Board, Genomica & Bioeconomia
Founding Director of the National Institute of Genomic Medicine (INMEGEN) in Mexico
Dr. Jimenez has played a key role in the development of research in genomics in Mexico. As the Founding Director of the National Institute of Genomic Medicine and Founding President of the Mexican Society of Genomic Medicine, he has led the creation of the scientific networks and infrastructure behind the country's genomic medicine strategy.
He has served as a Council Member in Biotechnology to the United Nations Secretary General, and is currently a member of the Scientific Council for the Grand Challenges in Genomics at the World Health Organization. His research has contributed to the construction of a haplotype map of the Mexican population, and continues to focus on the association of genetic risk factors and disease. In addition, he chairs the initiative on genomics and bioeconomy in Mexico, as well as private sector work with Global Biotech Consulting Group.
Dr. Jimenez earned a medical degree from the Universidad Nacional Autónoma de México (UNAM), and a Ph.D. in Human Genetics and Molecular Biology from Johns Hopkins. He is an Adjunct Professor of Epidemiology and Program Director of Genomics and Bioeconomy at the Harvard School of Public Health. Read more about: Gerardo Jimenez-Sanchez, M.D., Ph.D. [hsph.harvard.edu]
---
March 7, 2016, 3:00 p.m. - 4:00 p.m
Chronic Kidney Disease - A Window into Understanding Health Disparities
Neil Powe, M.D., M.P.H., M.B.A.
Chief of Medicine, Priscilla Chan and Mark Zuckerberg San Francisco General Hospital (SFGH)
Professor, Center for Vulnerable Populations, SFGH
Constance B. Wofsy Distinguished Professor and
Vice-Chair of Medicine, University of California San Francisco
Dr. Powe is the Chief of Medicine at Priscilla Chan and Mark Zuckerberg San Francisco General Hospital, and the Constance B. Wofsy Distinguished Professor and Vice-Chair of Medicine at the University of California San Francisco.
Dr. Powe's major interests are in improving discovery, education and clinical practice in medicine, propelling academic organizations to function effectively and efficiently, enhancing scholarship and multidisciplinary collaboration, and developing future talent and leadership in the health professions. His work unites medicine and public health with the goals of saving and improving quality of human lives.
Dr. Powe has performed patient-oriented and outcomes research including work on health disparities and kidney disease publishing over 400 manuscripts. Serving as the administrative leader of the Department of Medicine at San Francisco General Hospital he oversees 15 divisions, and more than 700 employees engaged in clinical practice, medical education and research.
Dr. Powe is a member of the Institute of Medicine and is a Master of the American College of Physicians. He has received many honors and awards, among them Diversity Award from the Association of Professors of Medicine, the John M. Eisenberg Award for Career Achievement in Research from the Society of General Internal Medicine, the Distinguished Educator Award from the Association for Clinical Research Training and the Belding Scribner Award from the American Society of Nephrology.
Dr. Powe earned his medical degree at Harvard Medical School and his master's in public health at Harvard School of Public Health. He then completed his residency, was a Robert Wood Johnson Clinical Scholar and earned a master's in business administration at the University of Pennsylvania.
---
May 27, 2015, 10:00 a.m. - 11:00 a.m.
2015 Inaugural Lecture: Opportunities and Challenges for Health Disparities Research in the Personal Genome Era
Carlos Bustamante, Ph.D.
Professor of Genetics
Stanford University School of Medicine
Dr. Bustamante is a professor in the Department of Genetics at Stanford University School of Medicine, co-founding director of the Stanford Center for Computational, Human, and Evolutionary Genomics, and director of Informatics at the Stanford Center for Genomics and Personalized Medicine. His research focuses on analyzing genome-wide patterns of variation within and between species to address fundamental questions in biology, anthropology and medicine. Dr. Bustamante's honors include receiving a John D. & Catherine T. MacArthur Fellowship, the Provost Award for Distinguished Research from Cornell University, and a Sloan Research Fellowship in Molecular Biology. He is also a member of the National Advisory Council for Human Genome Research.
Contact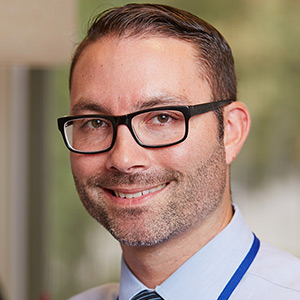 Michael J. Hahn
Scientific Program Analyst
Office of the Director
Last updated: July 17, 2019