NHGRI Division of Intramural Research Seminar Series
Event Details
The Division of Intramural Research (DIR) sponsors a monthly series of talks by intramural and special guest speakers celebrating genetics and genomics research. Speakers are selected by NHGRI intramural faculty and trainees and cover research topics of interest to a wide audience.
All seminars are free and open to the public. Seminar titles and other details are updated as information becomes available.
For more information, please contact Dr. Shawn Burgess at burgess@mail.nih.gov.
Hybrid: In-Person and Zoom Webinar (Requires Registration)
Upcoming
Phylomapping: the use of nature's experiments to understand the genetic regulation of diversity, development and disease
December 15, 2022, 2:00 - 3:00 p.m. ET
Matthew Harris, Ph.D.
Associate Professor of Genetics
Harvard Medical School
Follow @fishyskeleton on Twitter
April 20, 2023, 2:00 - 3:00 p.m. ET
John M. Greally, Ph.D., D.Med., M.B.,B.Ch., B.A.O.
Professor, Department of Genetics
Professor, Department of Pediatrics (Pediatric Genetic Medicine)
Chief, Department of Genetics Division of Genomics
Albert Einstein College of Medicine
Follow @greally on Twitter
Past
The Biology of Health Disparities: Ancestry-Driven Drug Discovery
October 6, 2022, 2:00 - 3:00 p.m. ET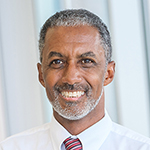 K. Sean Kimbro, Ph.D.
Professor, Department of Biomedical and Biological Sciences
Director, Integrated Bioscience Ph.D. Program
JLC Biomedical Biotechnology Research Institute
North Carolina Central University
Hosts: Shawn Burgess and Ariel Williams
* Co-hosted by the Genomics and Health Disparities Lecture Series
Ancestry and diseases in Latin American populations
November 3, 2022, 2:00 - 3:00 p.m. ET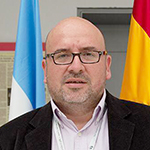 Eduardo Tarazona-Santos, Ph.D.
Professor, Department of Genetics, Ecology and Evolution
Institute of Biological Sciences
Federal University of Minas Gerais
Brazil
Hosts: Charles Rotimi and Mateus Gouveia
Speaker Biography: My research focuses on the genetics of Indigenous and admixed Latin American populations. I lead the Laboratory of Human Genetic Diversity at the Federal University of Minas Gerais, which focuses on three areas: (i) the role of genomic diversity of Indigenous and admixed Latin American populations in the genetic architecture of complex diseases and drug response; (ii) inferences about the Pre-Columbian demographic history of Native American populations and the dynamics of Post-Columbian admixture in the Americas using genetic data; and (iii) the development of new concepts and tools in computational biology to study human genetic diversity. We are involved in the EPIGEN-Brazil Project, a major initiative at the interface of human genomics, epidemiology of complex diseases, and computational biology. I also lead the genomics and bioinformatics aspect of a project with a cohort of over 10,000 elderly Brazilian individuals. Recently, my group has initiated the Mosaico Translational Genomics project, which uses a transdisciplinary approach to integrate concepts of computational biology, genomics, medicine, and public health in global precision and evidence-based medicine.
Follow @tarazona_santos on Twitter
Request an Accommodation
This event will be presented with real-time captioning. American Sign Language interpreting services are available upon request. Individuals who need interpreting services and/or other reasonable accommodations to participate in this event should contact Britny Kish at britny.kish@nih.gov or the NIH Interpreting Office directly at nih@ainterpreting.com. Requests should be made at least five business days in advance in order to ensure interpreter availability.
Last updated: November 25, 2022