Event Details
On Tuesday, January 10, 2023, the National Human Genome Research Institute (NHGRI) will host a seminar, "Genomics, Imaging and AI - three technologies that are changing biological research through to clinical practice."
Over the last two decades, three major technologies have developed as the bedrock of how we understand living systems: genomics, including nucleic acid-based molecular biology readouts; imaging from near-atomic resolution to whole organism structures; and machine learning, including the large and non-linear architectures of Artificial Intelligence (AI). Dr. Ewan Birney will provide a brief tour of this technology development, using examples from the European Molecular Biology Laboratory (EMBL) and touching on both fundamental biological discoveries and clinical applications. Lastly, he will provide perspective for the future of these technologies with their impressive opportunities, the landscape of data and skills needed to actualize them and some potential pitfalls to avoid.
All times are in ET.
About the Speaker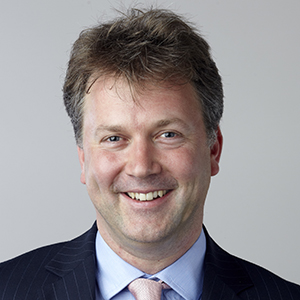 Ewan Birney, Ph.D.
Deputy Director General of European Molecular Biology Laboratory (EMBL) ,
Director of EMBL's European Bioinformatics Institute
Dr. Birney completed his Ph.D. at the Wellcome Sanger Institute under the supervision of Richard Durbin. In 2000, he became Head of Nucleotide data at European Molecular Biology Laboratory's European Bioinformatics Institute (EMBL-EBI) and in 2012 he took on the role of Associate Director at the institute. He became Director of EMBL-EBI in 2015. In 2020, Dr. Birney became the Deputy Director General of EMBL. In this role, he assists the EMBL Director General in relation to engagement with EMBL Member States and external representation. Dr. Birney led the analysis of the Human Genome gene set, mouse and chicken genomes and the ENCODE project, focusing on non-coding elements of the human genome. Dr. Birney's main areas of research include functional genomics, DNA algorithms, statistical methods to analyze genomic information (in particular, information associated with individual differences in humans and Medaka fish) and the use of imaging for chromatin structure.
Request an Accommodation
Sign language interpreting and CART services are available upon request to participate in this event. Individuals needing either of these services and/or other reasonable accommodations should contact Britny Kish at britny.kish@nih.gov, 240-381-1283. Requests should be made at least five days in advance. To access Telecommunications Relay Services (TRS), call 711.
Last updated: January 10, 2023