New report examines diversity in the human genetics and genomics workforce
Event Details
The National Human Genome Research Institute (NHGRI) of the National Institutes of Health (NIH) will host a webinar to discuss the key findings from a recently released Human Genetics & Genomics Workforce Survey Report. The panelists will discuss findings about the genomics workforce demographics, which include race, ethnicity, ancestry; age; gender identity; sexual orientation; disability status; and disadvantaged background. The event is free and open to the public.
Follow #DiverseGenomicsWorkforce on social media for more information.
All listed times are EST.
The Report: At a Glance
The report concludes that efforts to enhance diversity in the genomics field must improve. With over 4,000 survey respondents, the majority identify as U.S. citizens (73.3%) and their race, ethnicity or ancestry as white (67%). The top three primary areas of work for employed respondents include genetic counseling, research and academia. Women made up the majority of respondents (74.7%), while 23.3% of respondents identified as men and 0.5% identified as nonbinary or transgender. 6.9% of respondents identified as lesbian, gay, bisexual, transgender, queer, intersex, or asexual (LGBTQIA).
Panelists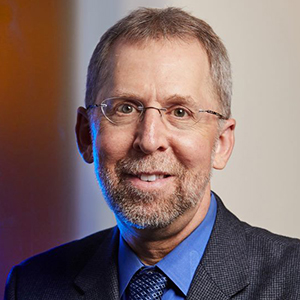 Eric Green, M.D., Ph.D.
Director,
Office of the Director
Follow on Twitter: @NHGRI_Director
Dr. Eric Green is the director of the National Human Genome Research Institute (NHGRI) at the U.S. National Institutes of Health (NIH). He is the third NHGRI director, having been appointed by NIH director Dr. Francis Collins in 2009. Dr. Green has been at the Institute for more than 25 years, during which he has had multiple key leadership roles. He served as the Institute's scientific director for 7 years, chief of the NHGRI Genome Technology Branch for 13 years and founding director of the NIH Intramural Sequencing Center for 12 years. For just over two decades, Dr. Green directed an independent research program that included integral start-to-finish roles in the Human Genome Project and groundbreaking work on mapping, sequencing, and characterizing mammalian genomes. Dr. Green earned his M.D. and Ph.D. degrees in 1987 from Washington University in St. Louis; coincidentally, the word "genomics" was coined in that same year. During his career, Dr. Green has authored and co-authored over 375 scientific publications.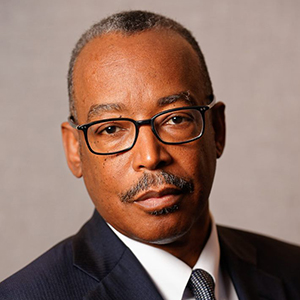 Vence L. Bonham Jr., J.D.
Follow on Twitter: @VenceBonham
Vence L. Bonham, Jr. is acting deputy director of the National Human Genome Research Institute and a member of the senior leadership team for the institute. Mr. Bonham provides leadership for the institute's health equity and workforce diversity programs and works in partnership across NIH to promote the mission of the institute. He is also an associate investigator in the National Human Genome Research Institute (NHGRI) within the Division of Intramural Research's Social and Behavioral Research Branch. He leads the Health Disparities Unit, which investigates the equitable integration of new genomic knowledge and precision medicine into clinical settings.
His research focuses primarily on the social implications of new genomic knowledge, particularly in communities of color. He studies how genomics influences the use of the constructs of race and ethnicity in biomedical research and clinical care, and the role of genomics in exacerbating or ameliorating health inequities. The Bonham group also studies sickle cell disease, a condition that will be impacted by emerging curative genomic technologies but has faced significant health disparities both in the United States and globally.
Mr. Bonham received his Bachelor of Arts from James Madison College at Michigan State University and his Juris Doctor degree from the Moritz College of Law at Ohio State University. Mr. Bonham was a fellow in the American Association of Medical Colleges Health Services Research Fellowship Program. Mr. Bonham was a tenured faculty member at Michigan State University with appointments in the Colleges of Medicine and Law.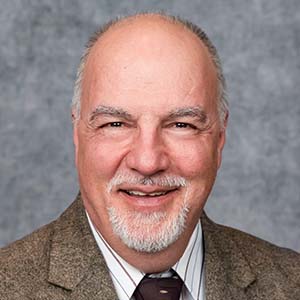 Marc S. Williams, M.D., FAAP, FACMG, FACMI
President,
American College of Medical Genetics and Genomics
Follow on Twitter: @Marc_GeneDoc
Marc S. Williams, M.D., FAAP, FACMG, FACMI is a clinical geneticist. He is professor and director emeritus of Geisinger's Department of Genomic Health. He served as the co-PI of the Geisinger eMERGE project and is the medical director of the whole genome sequencing clinical research project. His current research is focused on the implementation of genomic and precision medicine. He serves on the NHGRI Genomic Medicine working group. He has participated in the Personalized Medicine Workgroup of the Department of Health and Human Services' American Health Information Community Task Force and was a member of the Secretary's Advisory Committee for Genetics, Health and Society. He was a member of the EGAPP working group. He is a member of the American College of Medical Genetics and Genomics (ACMG) Board of Directors, serving as Vice-President for Clinical Genetics, then rejoined the board in 2019 and is the current President. He is past chair of the ACMG Committee on the Economics of Genetic Services and founded the ACMG Quality Improvement Special Interest Group. He is a member of the Scientific Advisory Board of the Clinical Pharmacogenetic Implementation Consortium (CPIC) and a member of the CPIC informatics committee. He recently joined the Scientific Advisory Boards of the NIH Undiagnosed Diseases Project, and Online Mendelian Inheritance in Man. He has authored over 200 articles on a variety of topics including the economic evaluation and value of genetic services, implementation of genomic medicine, and the use of informatics to facilitate genomic medicine and precision health.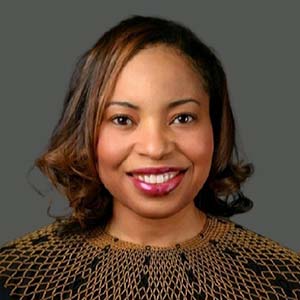 Chazeman Jackson, Ph.D.
Senior Director, Diversity, Equity, and Inclusion,
American Society of Human Genetics
Chazeman S. Jackson is the inaugural Senior Director, Diversity, Equity, and Inclusion at the American Society of Human Genetics. She is an experienced health science researcher and seasoned policy advisor. Prior to this position, Dr. Jackson served as a senior science policy analyst and the lead for the National Institutes of Health portfolio within the Office of the Assistant Secretary for Planning and Evaluation at the U.S. Department of Health and Human Services. Dr. Jackson joined the department in 2010 as an Emerging Leader Fellow and a health science administrator at the National Institute on Minority Health and Health Disparities. From 2012 - 2016, she played an essential role, as health science advisor, developing and implementing the HHS Office of Minority Health's research and science policy agenda. Dr. Jackson earned a Bachelor of Arts degree in humanities with an emphasis in philosophy from Tougaloo College, a Master of Arts degree in biology from American University, and a Doctor of Philosophy in microbiology from Howard University. Dr. Jackson has displayed commitment throughout her career to utilizing her scientific acumen and leadership skills to improve health and eliminate inequities especially among vulnerable and marginalized groups.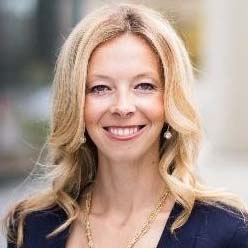 Heather Zierhut, Ph.D., M.S., CGC
President,
National Society of Genetic Counselors
Dr. Heather Zierhut is the president of the National Society of Genetic Counselors' Board of Directors. Heather researches the psychosocial and public health implications involved with the provision of genetic counseling services. Heather's research is focused on familial hypercholesterolemia screening programs, implementations of genetic testing into primary care (e.g., pharmacogenetics), and access to genetic counseling in diverse communities to decrease genetics related healthcare disparities. Heather served a three-year term on the Board of Directors from 2019-2021 in addition to her current role as President. Heather received her bachelor's degree at the University of Wisconsin La Crosse. She then went on to her earn her master's degree in genetic counseling from University of Minnesota-Twin Cities and doctorate in philosophy - focused in molecular, cellular, developmental biology and genetics - with an epidemiology minor. Heather is an Associate Professor in the Department of Genetics, Cell Biology, & Development at the University of Minnesota, and Director of the Genetic Counseling training program.
Request an Accommodation

Please note: Sign language interpreting and CART services are available upon request to participate in this event. Individuals needing either of these services and/or other reasonable accommodations should contact NHGRIPressOffice@mail.nih.gov. Requests should be made at least five days in advance. To access Telecommunications Relay Services (TRS), call 711.
Last updated: December 16, 2022