NHGRI Scientific Director Dan Kastner Named 2018 Federal Employee of the Year
Daniel Kastner, M.D., Ph.D., scientific director of the National Human Genome Research Institute (NHGRI), was named the Federal Employee of the Year as part of the 2018 Samuel J. Heyman Service to America Medals program, known as the "Sammies." Each year, the Sammies pay tribute to America's dedicated Federal workforce, honoring those who have made significant contributions to our country.
Helping Patients Overcome Diseases
Dr. Kastner was recognized for his work to uncover the genomic causes of multiple rare and debilitating autoinflammatory diseases and identifying and treating previously undiagnosed illnesses, efforts that have alleviated the suffering of thousands of patients in the United States and around the world.
The nonprofit, nonpartisan Partnership for Public Service will present the award to Dr. Kastner at a ceremony in Washington, D.C., on Tuesday, October 2, 2018. The presentation will be streamed live on the Partnership for Public Service's Facebook and Twitter accounts beginning at 6:30 p.m. Eastern.
"I am surprised, humbled and elated for this acknowledgment," said Dr. Kastner. "Seeing my patients overcome debilitating diseases has been my biggest reward. This Sammie award is just icing on the cake."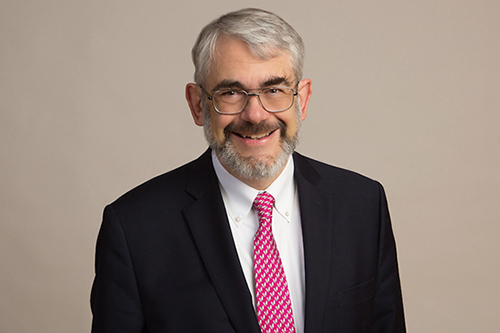 Since 2010, Dr. Kastner has served as NHGRI's scientific director and director of the Division of Intramural Research, where he is responsible for encouraging implementation of new genomic technologies, application of new treatments for rare genetic diseases, and promotion of research collaborations. Before joining NHGRI, he completed rheumatology training at the National Institute of Arthritis and Musculoskeletal and Skin Diseases (NIAMS), and then rose through the NIAMS investigator ranks to become NIAMS clinical director from 2005 to 2010. Both NHGRI and NIAMS are part of the National Institutes of Health (NIH), the world's largest biomedical research agency.
"Dan's remarkable scientific and clinical accomplishments - as a researcher and a practicing physician - have been truly inspirational, advancing the field of genomics and bringing hope and relief to his many patients," said Eric Green, M.D., Ph.D., NHGRI director. "The distinction that he has brought to NHGRI and NIH make him highly deserving of this honor."
Throughout his 33-year career in the federal government, Dr. Kastner's research has focused on understanding the genomic underpinnings of inherited disorders of inflammation and treating patients at the NIH Clinical Center. Inflammation is the body's response to injury, disease, or irritation of the tissues. Dr. Kastner and his laboratory have made numerous fundamental advances, such as identifying the gene variant that causes in Familial Mediterranean fever and discovering the genetic basis for a recurrent fever syndrome named TNF receptor-associated periodic syndrome (TRAPS).
Dr. Kastner has won numerous awards and honors, including election to the National Academy of Sciences in 2010 and the Institute of Medicine of the National Academies in 2012. He obtained his A.B. summa cum laude in philosophy from Princeton University and a Ph.D. and M.D. from Baylor College of Medicine.
Last updated: October 2, 2018