NHGRI establishes new intramural precision health research program
Program aims to capitalize on growing availability of large-scale genomic and health record data worldwide to advance the science of precision health.
The National Human Genome Research Institute (NHGRI) has announced plans to establish a new precision health research program within its Division of Intramural Research.
The goal of the program is to develop and evaluate next-generation healthcare that uses cutting-edge genomic and informatic tools to improve the diagnosis, treatment and prevention of disease.
The new program will be led by Leslie Biesecker, M.D., chief of the NHGRI Medical Genomics and Metabolic Genetics Branch, who has extensive experience in genomic medicine research. Also joining the program will be Josh Denny, M.D., an expert in clinical informatics and precision medicine whose research group will reside within the NHGRI Intramural Research Program. Dr. Denny recently arrived at NIH as the new CEO of the All of Us Research Program. The addition of the Denny research group to NHGRI provides a unique opportunity to expand the Institute's intramural research efforts in a rapidly growing area at the interface between genomics and clinical informatics.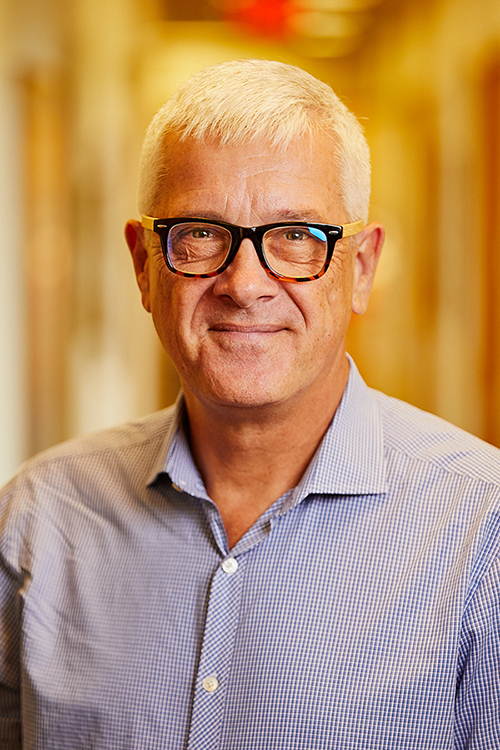 "Progress in genomics since the completion of the Human Genome Project has exceeded even optimistic expectations in terms of discoveries about the genetic basis of health and disease," said NHGRI Director Eric Green, M.D., Ph.D. "Knowledge about the clinical relevance of genomic variants is growing in leaps and bounds – and the new and exciting challenge is to turn that knowledge into more effective healthcare."
Over the last decade, advances in genomic technologies, computation, and data science have enabled the growth of large genomic datasets, with DNA from hundreds of thousands of participants collected and stored in biobanks. These biobanks give researchers the opportunity to study how genes affect health in powerful new ways.
At the same time, the growing availability of electronic health records for use in research has enabled unprecedented abilities to identify subtle but important factors related to human disease that would be otherwise difficult to discern. The new precision health research program will leverage all these available tools in an NIH setting.
"This effort is about establishing a highly interactive group of researchers who will focus on using genomics and informatics to improve healthcare outcomes," said Dr. Biesecker, the new program's director. "There is no limit to what you can do when you have a critical mass of talented and motivated people empowered by cutting-edge genomics and informatics tools."
The establishment of the NHGRI precision health research program within the broader NIH Intramural Research Program creates some unique opportunities. The NIH Clinical Center will provide unprecedented and unique opportunities to study individuals identified through the new informatics approaches, which in turn will help to test new diagnostic and treatment approaches. This multi-faceted, interdisciplinary program will include both major research projects as well as core facilities that will facilitate the work of other NHGRI intramural researchers. One core will provide access to the large datasets emanating from various cohort studies worldwide, such as the UK Biobank, BioVU, ClinSeq, All of Us, and others. Another core will support the study of selected cohort participants in the NIH Clinical Center in efforts focused on evaluating the predictive power of genomic medicine.
"The new NHGRI precision health research program is well-positioned to capitalize on a confluence of developments related to the growing availability of genomic and medical data cohort-based studies," said Dr. Green. "It is truly a magical time to surge ahead and change the practice of medicine in meaningful ways."
Additional details about the new program will be forthcoming later in 2020. Drs. Green and Biesecker will be available to answer questions about the program in a live Twitter Q&A at 1:00 p.m. E.T. on Feb. 12, 2020.
Last updated: February 12, 2020