Dr. Julie Segre elected to the National Academy of Medicine
National Human Genome Research Institute (NHGRI) researcher Dr. Julie Segre has been elected to the National Academy of Medicine, one of the highest honors in the field of medical science.
Julie Segre, Ph.D., will join the National Academy of Medicine for her pioneering work in microbial genomics, which is intricately linked to the academy's mission of "shaping health research, practice and policies that improve the lives of millions of people around the world."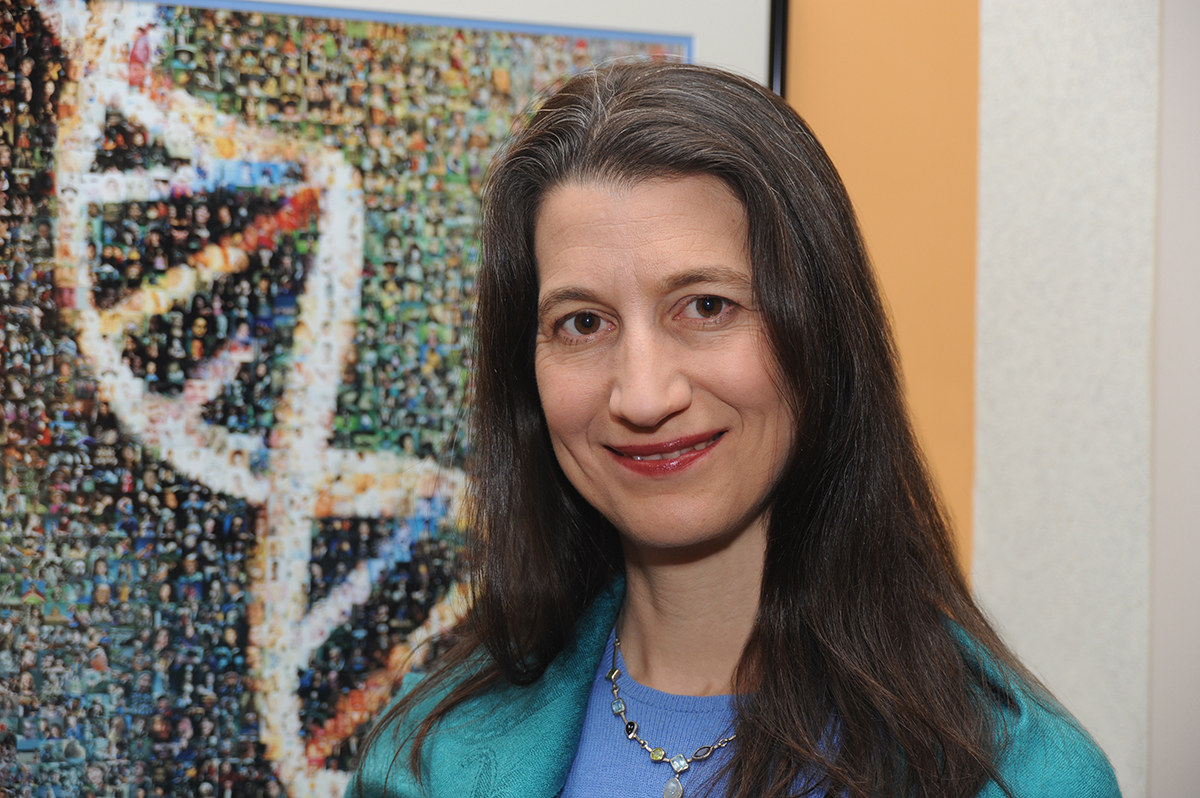 Dr. Segre is the chief and senior investigator of NHGRI's Translational and Functional Genomics Branch and heads the Microbial Genetics Section, where she has been an intramural researcher for nearly 20 years. She studies the microbial diversity of human skin in healthy individuals and that found in disorders such as eczema. She also examines the integration of genomic methodologies into hospital epidemiology to investigate healthcare-associated outbreaks of multi-drug resistant bacteria.
Dr. Segre published foundational studies defining the diversity of human skin-associated bacterial and fungal communities. Her work has advanced our understanding of the varied topography of the human skin and how the body's microenvironments play a pivotal role in the function and taxonomic composition of microbial communities.
"Dr. Segre's remarkable set of research accomplishments has advanced both basic scientific understanding and practices to address challenges for the future delivery of healthcare. NHGRI congratulates Dr. Segre on this esteemed recognition," said Eric Green, M.D., Ph.D., NHGRI Director.
Dr. Segre's laboratory integrates high-throughput DNA-sequencing technologies, algorithm development and diagnostic clinical microbiology to better understand microbial genomics, especially for hospital pathogens and a variety of commensal skin organisms. Her research has demonstrated the clinical utility of genomic tools to track hospital-acquired infections of multi-drug resistant organisms, including the cluster of infections of Klebsiella pneumoniae at the National Institutes of Health Clinical Center (NIHCC) in 2012.
The remarkable scientific, clinical community within the NIH intramural research program enables team science accomplishments. Ultimately, my greatest appreciation is for the graduate students, postdoctoral fellows and staff with whom I have worked all these years, and for the research environment at NHGRI.
In 2013, NIHCC epidemiologist Dr. Tara Palmore and Dr. Segre received the Service to America Federal Employee of the Year Medal for their groundbreaking work on using genomics to guide hospital outbreak containment. The honor is considered among the most prestigious for a federal employee. Dr. Segre was also a major participant in the NIH Roadmap Human Microbiome Project, frequently communicating with the media to promote the concept of spatial ecology and the microbial communities that inhabit the human body.
Dr. Segre noted that "the remarkable scientific, clinical community within the NIH intramural research program enables team science accomplishments. Ultimately, my greatest appreciation is for the graduate students, postdoctoral fellows and staff with whom I have worked all these years, and for the research environment at NHGRI."
Last updated: October 21, 2019