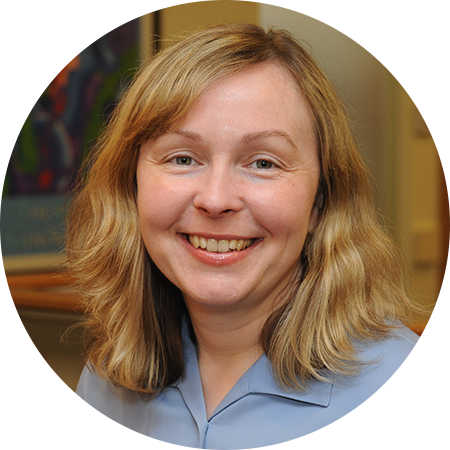 Anna Solowiej, Ph.D., J.D.
Senior Licensing and Patenting Manager
Technology Transfer Office
Education
B.A. Rutgers, The State University of New Jersey-New Brunswick, 1996
Ph.D. Yale University, 2002
J.D. The George Washington University Law School, 2005
Biography

Anna Solowiej is a Technology Transfer (TTO) Specialist, negotiating various agreements and evaluating intellectual property matters for NHGRI investigators. Prior to joining the TTO, Anna worked as a patent attorney in private practice, specializing in biotechnology patent prosecution. She handled diverse patent portfolios for universities, hospitals, and private companies, developing strategies for technologies related to antibodies, nucleic acids, food products, and medical devices.

Dr. Solowiej also conducted due diligence analyses for validity and freedom-to-operate issues and assisted in litigation matters involving patent infringement and licensing. Anna holds a Ph.D. in Cellular and Molecular Physiology from Yale University and a J.D. from the George Washington University Law School. She is admitted to practice law in Massachusetts, District of Columbia, and before the United States Patent and Trademark Office.
Last updated: September 22, 2020