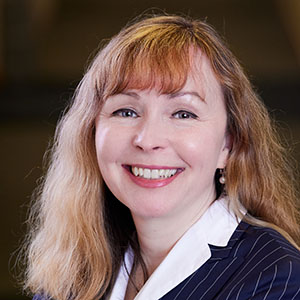 Anna Solowiej, Ph.D., J.D.
Director
Technology Transfer Office
Education
B.A. Rutgers, The State University of New Jersey-New Brunswick
Ph.D. Yale University
J.D. The George Washington University Law School
Biography

Anna Solowiej joined the Technology Transfer Office of the National Human Genome Research Institute (NHGRI) in January 2011. In her current role of Director, she acts as a principal advisor to the senior leadership of NHGRI on all matters related to technology transfer, intellectual property, patenting, conditional gifts, and licensing. Dr. Solowiej also engages with industry and academia partners in setting up collaborations and negotiating diverse alliance agreements (such as Clinical Trial Agreements or Cooperative Research and Development Agreements), provides advice to NHGRI scientists about patenting their inventions, oversees management of patent portfolios, markets NHGRI technologies and negotiates licenses for patented and biological-reagent technologies developed at NHGRI. She has prior experience as a patent attorney.

In addition, Anna is widely engaged with the larger NIH, CDC and FDA technology transfer community, serving on various volunteer work groups, committees and helping with strategic projects.

Dr. Solowiej is licensed to practice law in the District of Columbia, Massachusetts (inactive) and before the United States Patent and Trademark Office.
Last updated: July 13, 2023