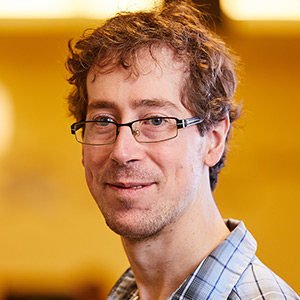 Christopher R. Donohue, Ph.D.
Historian
NHGRI History of Genomics Program
Education
B.A. The Johns Hopkins University
M.A. University of Maryland
Ph.D. University of Maryland
Biography
Dr. Christopher Donohue is a historian at the National Human Genome Research Institute (NHGRI) at the National Institutes of Health (NIH). He established the historical digital genomic holdings at the NHGRI and co-manages the History of Genomics Program. The History of Genomics Program is a unique history and science communications effort at the NIH that uses the history and present manifestations of eugenics, scientific racism, ableism, heteronormativity and their complex connections to contemporary genomics and medicine to facilitate meaningful and difficult conversations that promote equity and confront past and present wrongs. He has also conducted over 60 oral history interviews, which cover all aspects of modern biology, genetics and genomics. He has also organized or co-organized several meetings and symposia.
He is the editor of a special issue on "Genomics and the Human Genome Project" for the Journal of the History of Biology and of a special issue on eugenics and scientific racism for Studies in History and Philosophy of Science Part C: Studies in History and Philosophy of Biological and Biomedical Sciences. He is the co-editor of Vitalism and Its Legacy in Twentieth Century Life Sciences and Philosophy, by Springer Nature. He wrote the forward to the edited volume for Mikhail Minakov and Vadym Menzhulin for the series Soviet and Post-Soviet Politics and Society (ibidem-Verlag; January 2023). His co-edited volume with Alan C Love, "Perspectives on the Human Genome Project and Genomics," for Minnesota Studies in Philosophy of Science is forthcoming in 2023. His co-edited volume with Christian Promitzer and Victoria Shmidt for Patterns of Prejudice on "'Slavdom,' genes and "race science": between nation-building and the global racial imaginary," is being finalized for submission. Two other books are under contract and being finalized: one on a history of the uses of genetic "evidence" and the development of historical and contemporary ethnonationalism in Southeastern Europe during the 20th century, the other on geneticists and bioethicists' support of eugenics and involuntary sterilization after WWII. He is a reviewer for Biological Theory and for Springer Nature.
Last updated: October 18, 2022