Director
Reverse Phenotyping Core
Staff Clinician
Center for Precision Health Research
Education
B.S., University of Notre Dame
M.D., University of Vermont College of Medicine
Biography
Dr. Clesson Turner is a staff clinician and director of the NHGRI Reverse Phenotyping Core. In 1995, he received a B.S. from the University of Notre Dame in Notre Dame, Indiana. After completion of his undergraduate studies, he attended medical school at the University of Vermont College of Medicine in Burlington, Vermont, receiving his M.D. in 1999. Following medical school, he completed a residency in pediatrics through the National Capital Consortium in 2002 and a residency in Clinical Genetics and Clinical Molecular Genetics at NHGRI in 2009. Dr. Turner served as the chief of genetics at Walter Reed National Military Medical Center and as the chief of cancer genetics at the Murtha Cancer Center prior to retiring from the U.S. Army in 2019. After, he was an associate professor in pediatrics and the interim director for precision medicine at the Uniformed Services University of the Health Sciences in Bethesda, MD.
In 2021, Dr. Turner joined NHGRI to direct its Reverse Phenotyping Core in the Center for Precision Health Research. He oversees the daily operations of the core and supervises three core personnel. His major focus is the development and implementation of reverse phenotyping protocols to advance the clinical impact of genomic medicine.
Scientific Summary
The NHGRI Reverse Phenotyping Core provides a shared service to NHGRI investigators to facilitate genomic ascertainment-based clinical research. The core aims to develop a new paradigm of genomic research in which phenotypic ascertainment bias is minimized through recruitment of participants from a phenotypically unselected cohort to enable predictive genomic medicine.
To facilitate this research, the core maintains a browser of deidentified mutation data from participants that have undergone exome or genome sequencing. These participants are consented for re-contact to allow participation in future research. Access to this browser is available to all NIH researchers.
Other services provided by the core include collaborative study design for reverse phenotyping projects, genetic counseling and phenotyping services. These phenotyping services include patient interview, physical exam, non-invasive diagnostic testing and biospecimen sample collection conducted at no cost to researchers or participants through the NIH Clinical Center.
Publications

Tlemsani C, Takahashi N, Pongor L, Rajapakse VN, Tyagi M, Wen X, Fasaye GA, Schmidt KT, Desai P, Kim C, Rajan A, Swift S, Sciuto L, Vilimas R, Webb S, Nichols S, Figg WD, Pommier Y, Calzone K, Steinberg SM, Wei JS, Guha U, Turner CE, Khan J, Thomas A. Whole-exome sequencing reveals germline-mutated small cell lung cancer subtype with favorable response to DNA repair-targeted therapies. Sci Transl Med, 13(578), 2021 Jan 27.

Hellwig LD, Turner CE, O'Neill SC. Patient-Centered Care and Genomic Medicine: A Qualitative Provider Study in the Military Health System. J Genet Couns, 28(5): 940-949, 2019 Oct.

De Castro MJ, Turner CE. Military genomics: a perspective on the successes and challenges of genomic medicine in the Armed Services. Mol Genet Genomic Med, 5(6):617-620,2017 Nov.
Reverse Phenotyping Core Staff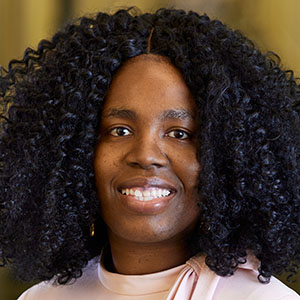 Felicia Akinwande, M.B.A., MSN, RN
Registered Nurse
Reverse Phenotyping Core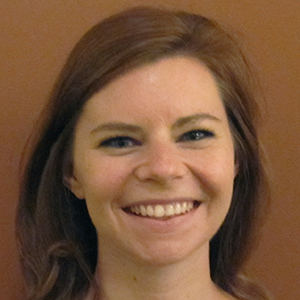 Caralynn Wilczewski, Ph.D., Sc.M., CGC
Genetic Counselor
Reverse Phenotyping Core
Vera Zanker
Postbaccalaureate Fellow
Reverse Phenotyping Core
Last updated: July 6, 2022