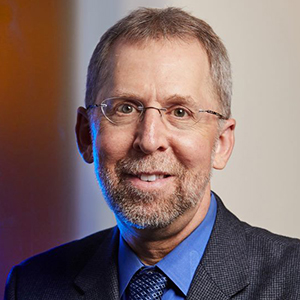 Director
Office of the Director
Pronouns
He/Him
Education
B.S. University of Wisconsin, Madison, 1981
M.D. Ph.D. Washington University (St. Louis), 1987
Biography

Eric D. Green, M.D., Ph.D., is the director of the National Human Genome Research Institute (NHGRI) at the U.S. National Institutes of Health (NIH). He is the third NHGRI director, having been appointed by NIH director Dr. Francis Collins in 2009.

Dr. Green's relationship with the Institute began long before his appointment as director. He served as the Institute's scientific director (2002 - 2009), chief of the NHGRI Genome Technology Branch (1996 - 2009) and founding director of the NIH Intramural Sequencing Center (1997 - 2009). Prior to that, he played an integral role in the Human Genome Project.

Throughout his career, Dr. Green has authored and co-authored over 385 scientific publications.

NHGRI leadership

As NHGRI director, Dr. Green leads the Institute's research programs and other initiatives. Under his guidance, the Institute has completed two major cycles of strategic planning to ensure that its research investments in genomics effectively advance human health. The first effort yielded the highly cited 2011 NHGRI strategic vision, "Charting a course for genomic medicine from base pairs to bedside" (Nature 470:204-213, 2011); the second yielded the 2020 paper "Strategic vision for improving human health at The Forefront of Genomics" (Nature 586:683-692, 2020).

These two strategic planning processes have guided a major expansion of NHGRI's research portfolio, highlights of which include the design and launch of major new programs to unravel the functional complexities of the human genome, to catalyze the growth of genomic data science, to accelerate the application of genomics to medical care and to enhance the building of a robust and diverse genomics workforce of the future.

With the rapidly expanding scope of genomics research, Dr. Green has also led NHGRI's close coordination with other components of NIH, agencies and organizations.

Dr. Green has played an instrumental leadership role in developing many high-profile efforts relevant to genomics. These efforts include multiple NIH Common Fund Programs — such as the Undiagnosed Diseases Network, Human Heredity and Health in Africa (H3Africa), and the Human Microbiome Project — the Smithsonian-NHGRI exhibition Genome: Unlocking Life's Code, several trans-NIH data science initiatives, the NIH Genomic Data Sharing Policy and the NIH All of Us Research Program.

Early life and education

Born and raised in St. Louis, Dr. Green comes from a scientific family. His father, Maurice Green, Ph.D., was a virologist at St. Louis University School of Medicine, where he directed the Institute for Molecular Virology for over five decades. His brother, Michael Green, M.D., Ph.D., was a molecular biologist at the University of Massachusetts - Worcester where he served as chair of the Department of Molecular,

Cell and Cancer Biology; vice provost for strategic research initiatives; director of the university's Cancer Center; and co-director of the Li Weibo Institute for Rare Diseases Research.

Dr. Green received his B.S. degree in bacteriology from the University of Wisconsin - Madison in 1981 and his M.D. and Ph.D. degrees from Washington University in 1987. Coincidentally, 1987 was the same year that the word "genomics" was coined. During residency training in clinical pathology (laboratory medicine), Dr. Green worked in the laboratory of Dr. Maynard Olson, where he launched his career in genomics research. As a physician, he was drawn to genomics because of the potential of using patients' genomic information for improving their medical care and management.

In 1992, he was appointed assistant professor of Pathology and Genetics as well as a co-investigator in the Human Genome Center at Washington University. In 1994, he joined the newly established Intramural Research Program of the National Center for Human Genome Research, later renamed the National Human Genome Research Institute.

As a St. Louis native, Dr. Green is a lifelong St. Louis Cardinals baseball fan.

Research contributions

While directing an independent research program for just over two decades, Dr. Green was at the forefront of efforts to map, sequence and understand mammalian genomes. His work included significant, start-to-finish involvement in the Human Genome Project. These efforts eventually blossomed into a highly productive program in comparative genomics that provided important insights about genome structure, function and evolution. His laboratory also pursued human genetics studies and identified and characterized several human disease genes, including those implicated in certain forms of hereditary deafness, vascular disease and peripheral neuropathy.

Honors and awards

Dr. Green has earned the following honors and awards:

Helen Hay Whitney Postdoctoral Research Fellowship (1989 - 1990)
Lucille P. Markey Scholar Award in Biomedical Science (1990 - 1994)
Induction into the American Society for Clinical Investigation (2002)
Induction into the Association of American Physicians (2007)
Cotlove Lectureship Award from the Academy of Clinical Laboratory Physicians and Scientists (2011)
Wallace H. Coulter Lectureship Award from the American Association for Clinical Chemistry (2012)
National Academy of Medicine (2023)


Dr. Green has also been honored extensively as an alumnus. In 2012, his high school honored him with a Ladue Horton Watkins High School Distinguished Alumni Award. In 2017, his undergraduate university honored him for his role in the Human Genome Project through a feature in the University of Wisconsin Alumni Park. He has received three awards from his medical and graduate school, Washington University: the School

of Medicine Alumni Achievement Award in 2005, the Distinguished Alumni Award in 2010 and an honorary Doctor of Science degree in 2018.

Dr. Green is a founding editor of the journal Genome Research (1995 - present) and a series editor of Genome Analysis: A Laboratory Manual (1994 - 1998), both published by Cold Spring Harbor Laboratory Press. He is also co-editor of the Annual Review of Genomics and Human Genetics (since 2005).
Publications

Green ED and Olson MV: Chromosomal region of the cystic fibrosis gene in yeast artificial chromosomes: a model for human genome mapping. Science, 250:94-98. 1990. [PubMed]

Bouffard GG, Idol JI, Braden VV, Iyer LM, Cunningham AF, Weintraub LA, Touchman JW, Mohr-Tidwell RM, Peluso DC, Fulton RS, Ueltzen MS, Weissenbach J, Magness CL, and Green ED: A physical map of human chromosome 7: an integrated YAC contig map with average STS spacing of 79 kb. Genome Res, 7:673-692. 1997. [PubMed]

Everett LA, Glaser B, Beck JC, Idol JR, Buchs A, Heyman M, Adawi F, Hazani E, Nassir E, Baxevanis AD, Sheffield VC, and Green ED: Pendred syndrome is caused by mutations in a putative sulphate transporter gene (PDS). Nat Genet, 17:411-422. 1997. [PubMed]

Mouse Genome Sequencing Consortium: Initial sequencing and comparative analysis of the mouse genome. Nature, 420:520-562. 2002. [PubMed]

Mammalian Gene Collection (MGC) Program Team: Generation and initial analysis of more than 15,000 full-length human and mouse cDNA sequences. Proc Natl Acad Sci USA, 99:16899-16903. 2002. [PubMed]

Collins FS, Green ED, Guttmacher AE, and Guyer MS: A vision for the future of genomics research: a blueprint for the genomic era. Nature, 422:835-847. 2003. [PubMed]

Antonellis A., Ellsworth R.E., Sambuughin N., Puls I., Abel A., Lee-Lin S-Q., Jordanova A., Kremensky I., Christodoulou K., Middleton L.T., Sivakumar K., Ionasescu V., Funalot B., Vance J.M., Goldfarb L.G., Fischbeck K.H., and Green E.D. Glycyl tRNA synthetade mutations in Charcot-Marie-Tooth Disease type 2D and distal spinal muscular atrophy type V. Am J Hum Genet, 72:1293-1299. 2003. [PubMed]

Hillier LW, Fulton RS, Fulton LA, Graves TA, Pepin KH, Wagner-McPherson C, Layman D, Maas J, Jaeger S, Walker R, Wylie K, Sekhon M, Becker MC, O'Laughlin MD, Schaller ME, Fewell GA, Delehaunty KD, Miner TL, Nash WE, Cordes M, Du H, Sun H, Edwards J, Bradshaw-Cordum H, Ali J, Andrews S, Isak A, VanBrunt A, Nguyen C, Du F, Lamar B, Courtney L, Kalicki J, Ozersky P, Bielicki L, Scott K, Holmes A, Harkins R, Harris A, Strong CM, Hou S, Tomlinson C, Dauphin-Kohlberg S, Kozlowicz-Reilly A, Leonard S, Rohlfing T, Rock SM, Tin-Wollam A-M, Abbott A, Minx P, Maupin R, Strowmatt C, Latreille P, Miller N, Johnson D, Murray J, Woessner JP, Wendl MC, Yang S-P, Schultz BR, Wallis JW, Spieth J, Bieri TA, Nelson JO, Berkowicz N, Wohldmann PE, Cook LL, Hickenbotham MT, Eldred J, Williams D, Bedell JA, Mardis ER, Clifton SW, Chissoe SL, Marra MA, Raymond C, Haugen E, Gillett W, Zhou Y, James R, Phelps K, Iadanoto S, Bubb K, Simms E, Levy R, Clendenning J, Kaul R, Kent WJ, Furey TS, Baertsch RA, Brent MR, Keibler E, Flicek P, Bork P, Suyama M, Bailey JA, Portnoy ME, Torrents D, Chinwalla AT, Gish WR, Eddy SR, McPherson JD, Olson MV, Eichler EE, Green ED, Waterston RH, and Wilson RK: The DNA sequence of human chromosome 7. Nature, 424:157-164. 2003. [PubMed]

Thomas JW, Touchman JW, Blakesley RW, Bouffard GG, Beckstrom-Sternberg SM, Margulies EH, Blanchette M, Siepel AC, Thomas PJ, McDowell JC, Maskeri B, Hansen NF, Schwartz MS, Weber RJ, Kent WJ, Karolchik D, Bruen TC, Bevan R, Cutler DJ, Schwartz S, Elnitski L, Idol JR, Prasad AB, Lee-Lin S-Q, Maduro VVB, Summers TJ, Portnoy ME, Dietrich NL, Akhter N, Ayele K, Benjamin B, Cariaga K, Brinkley CP, Brooks SY, Granite S, Guan X, Gupta J, Haghighi P, Ho S-L, Huang MC, Karlins E, Laric PL, Legaspi R, Lim MJ, Maduro QL, Masiello CA, Mastrian SD, McCloskey JC, Pearson R, Stantripop S, Tiongson EE, Tran JT, Tsurgeon C, Vogt JL, Walker MA, Wetherby KD, Wiggins LS, Young AC, Zhang L-H, Osoegawa K, Zhu B, Zhao B, Shu CL, De Jong PJ, Lawrence CE, Smit AF, Chakravarti A, Haussler C, Green P, Miller W, and Green ED. Comparative analyses of multi-species sequences from targeted genomic regions. Nature, 424:788-793. 2003. [PubMed]

Margulies E.H., Blanchette M., NISC Comparative Sequencing Program, Haussler D., and Green E.D.. Identification and characterization of multi-species conserved sequences. Genome Research, 14:673-678. 2003. [PubMed]

The ENCODE Project Consortium: The ENCODE (ENCyclopedia Of DNA Elements) Project. Science, 306(5696):636-40. 2002. [PubMed]

The MGC Project Team: The status, quality, and expansion of the NIH full-length cDNA project: The Mammalian Gene Collection (MGC). Genome Res, 14:2121-2127. 2004. [PubMed]

Blakesley R.W., Hansen N.F., Mullikin J.C., Thomas P.J., McDowell J.C., Maskeri B., Young A.C., Benjamin B., Brooks S.Y., Coleman B.I., Gupta J., Ho S-L., Karlins E.M., Maduro Q.L., Stantripop S., Tsurgeon C., Vogt J.L., Walker M.A., Masiello C.A., Guan X., NISC Comparative Sequencing Program, Bouffard G.G., Green E.D. An intermediate grade of finished genomic sequence suitable for comparative analyses. Genome Research, 14:2235-2244. 2004. [PubMed]

Margulies EH, NISC Comparative Sequencing Program, Maduro VVB, Thomas PJ, Tomkins JP, Amemiya CT, Luo M, and Green ED: Comparative sequencing provides insights about the structure and conservation of marsupial and monotreme genomes. Proc Natl Acad Sci USA, 102:3354-3359. 2005. [PubMed]

Schueler, M.G., Dunn, J.M., Bird, C.P., Ross, M.T., Viggiano, L., NISC Comparative Sequencing Program, Rocchi, M., Willard, H.F., and Green, E.D. Progressive proximal expansion of the primate X chromosome centromere. Proc Natl Acad Sci USA. 102:10563-10568. 2005. [PubMed]

Hurle B, Swanson W, NISC Comparative Sequencing Program, and Green ED: Comparative sequence analyses reveal rapid and divergent evolutionary changes of the WFDC locus in the primate lineage. Genome Res, 17:276-286. 2007. [PubMed]

The ENCODE Project Consortium: Identification and analysis of functional elements in 1% of the human genome by the ENCODE pilot project. Nature, 447:799-816. 2007. [PubMed]

Margulies EH, Cooper GM, Asimenos G, Thomas DJ, Dewey CN, Siepel A, Birney E, Keefe D, Schwartz AS, Hou M, Taylor J, Nikolaev S, Montoya-Burgos JI, Loytynoja A, Whelen S, Pardi F, Massingham T, Brown JB, Bickel P, Holmes I, Mullikin JC, Ureta-Vidal A, Paten B, Stone EA, Rosenbloom KR, Kent WJ, NISC Comparative Sequencing Program, Bayor College of Medicine Human Genome Sequencing Center, Washington University Genome Sequencing Center, Broad Institute, UCSC Genome Brower Team, British Columbia Cancer Agency Genome Sciences Center, Antonarakis SE, Batzoglou S, Goldman N, Hardison R, Haussler D, Miller W, Pachter L, Green ED, and Sidow A: Analyses of deep mammalian sequence alignments and constraint predictions for 1% of the human genome. Genome Res, 17:760-774. 2007. [PubMed]

Prasad AB, Allard MW, NISC Comparative Sequencing Program, Green ED. Confirming the phylogeny of mammals by use of large comparative sequence data sets. Mol Biol Evol, 25:1795-1808. 2008. [PubMed]

Tsipouri V, Schueler MG, Hu S, NISC Comparative Sequencing Program, Dutra A, Pak E, Riethman H, Green ED. Comparative sequence analyses reveal sites of ancestral chromosomal fusions in the Indian muntjac genome. Genome Biol, 9:R155. 2008. [PubMed]

Dennis MY, Paracchini S, Scerri TS, Prokunina-Olsson L, Knight JC, Wade-Martins R, Coggill P, Beck S, Green ED, Monaco AP. A common variant associated with dyslexia reduces expression of the KIAA0319 gene. PLoS Genet, 5:e1000436. 2009. [PubMed]

Biesecker LG, Mullikin JC, Facio FM, Turner C, Cherukuri PF, Blakesley RW, Bouffard GG, Chines PS, Cruz P, Green ED. The ClinSeq Project: piloting large-scale genome sequencing for research in genomic medicine. Genome Res, 19:1665-1674. 2009. [PubMed]

Toronto International Data Release Workshop Authors: Prepublication data sharing. Nature, 461:168-170. 2009. [PubMed]

MGC Project Team: The completion of the Mammalian Gene Collection (MGC). Genome Res, 19:2324-2333. 2009. [PubMed]

Genome 10K Community of Scientists: Genome 10K: a proposal to obtain whole-genome sequence for 10,000 vertebrate species. J Hered, 100:659-674. 2009. [PubMed]

Blakesley RW, Hansen NF, Gupta J, McDowell JC, Maskeri B, Barnabas BB, Brooks SY, Coleman H, Haghighi P, Ho S-L, Schandler K, Stantripop S, Vogt JL, Thomas PJ, NISC Comparative Sequencing Program, Bouffard GG, and Green ED: Effort required to finish shotgun-generated genome sequences differs significantly among vertebrates. BMC Genomics, 11:21. 2010. [PubMed]

Schueler MG, Swanson W, Thomas PJ, NISC Comparative Sequencing Program, and Green ED: Adaptive evolution of foundation kinetochore proteins in primates. Mol Biol Evol, 27:1585-1597. 2010. [PubMed]

Chodroff RA, Goodstadt L, Sirey TM, Oliver PL, Davies KE, Green ED, Molnár Z, and Ponting CP: Long noncoding RNA genes: conservation of sequence and brain expression among diverse amniotes. Genome Biol, 11:R72. 2010. [PubMed]

Andres AM, Dennis MY, Kretzschmar WW, Cannons JL, Lee-Lin S-Q, Hurle B, NISC Comparative Sequencing Program, Schwartzberg PL, Williamson SH, Bustamante CD, Nielsen R, Clark AG, and Green ED: Balancing selection maintains a form of ERAP2 that undergoes nonsense-mediated decay and affects antigen presentation. PLoS Genet, 6:e1001157. 2010. [PubMed]

The 1000 Genomes Project Consortium: A map of human genome variation from population-scale sequencing. Nature, 467:1061-1073. 2010. [PubMed]

Hurle B, Marques-Bonet T, Antonacci F, Hughes I, Ryan JF, NISC Comparative Sequencing Program, Eichler EE, Ornitz DM, and Green ED: Lineage-specific evolution of the vertebrate Otopetrin gene family revealed by comparative genomic analyses. BMC Evol Biol, 11:23. 2011. [PubMed]

Green ED, Guyer MS, and National Human Genome Research Institute: Charting a course for genomic medicine from base pairs to bedside. Nature, 470:204-213. 2011. [PubMed]

The ENCODE Project Consortium: A user's guide to the Encyclopedia of DNA Elements (ENCODE). PLoS Biol, 9:e1001046. 2011. [PubMed]

Feero WG and Green ED: Genomics education for health care professionals in the 21st century. JAMA, 306(9):989-90. 2011. [PubMed]

Manolio TA and Green ED: Genomics reaches the clinic: from basic discoveries to clinical impact. Cell, 147:14-16. 2011. [PubMed]

Lindblad-Toh K, Garber M, Zuk O, Lin MF, Parker BJ, Washietl S, Kheradpour P, Ernst J, Jordan G, Mauceli E, Ward LD, Lowe CB, Holloway AK, Clamp M, Gnerre S, Alföldi J, Beal K, Chang J, Clawson H, Cuff J, Di Palma F, Fitzgerald S, Flicek P, Guttman M, Hubisz MJ, Jaffe DB, Jungreis I, Kent WJ, Kostka D, Lara M, Martins AL, Massingham T, Moltke I, Raney BJ, Rasmussen MD, Robinson J, Stark A, Vilella AJ, Wen J, Xie X, Zody MC, Broad Institute Sequencing Platform and Whole Genome Assembly Team, Baldwin J, Bloom T, Chin CW, Heiman D, Nicol R, Nusbaum C, Young S, Wilkinson J, Worley KC, Kovar CL, Muzny DM, Gibbs RA, Baylor College of Medicine Human Genome Sequencing Center Sequencing Team, Cree A, Dihn HH, Fowler G, Jhangiani S, Joshi V, Lee S, Lewis LR, Nazareth LV, Okwuonu G, Santibanez J, Warren WC, Mardis ER, Weinstock GM, Wilson RK, Genome Institute at Washington University, Delehaunty K, Dooling D, Fronik C, Fulton L, Fulton B, Graves T, Minx P, Sodergren E, Birney E, Margulies EH, Herrero J, Green ED, Haussler D, Siepel A, Goldman N, Pollard KS, Pedersen JS, Lander ES, and Kellis M: A high-resolution map of human evolutionary constraint using 29 mammals. Nature, 478:476-482. 2011. [PubMed]

Teer JK, Green ED, Mullikin JC, and Biesecker LG: VarSifter: visualizing and analyzing exome-scale sequence variation data on a desktop computer. Bioinformatics, 28:599-600. 2012. [PubMed]

McBride CM, Bryan AD, Bray MS, Swan GE, and Green ED. Health behavior change: can genomics improve behavioral adherence? Am J Public Health, 102:401-405. 2012. [PubMed]

The ENCODE Project Consortium. An integrated encyclopedia of DNA elements in the human genome. Nature, 489:57-74. 2012. [PubMed]

The 1000 Genomes Project Consortium. An integrated map of genetic variation from 1,092 human genomes. Nature, 491:56-65. 2012. [PubMed]

Marques PI, Bernardino R, Fernandes T, NISC Comparative Sequencing Program, Green ED, Hurle B, Quesada V, and Seixas S: Birth-and-death of KLK3 and KLK2 in primates: evolution driven by reproductive biology. Genome Biol Evol. 4:1331-1338. 2012. [PubMed]

Prasad AB, Mullikin JC, NISC Comparative Sequencing Program, and Green ED. A scalable and flexible approach for investigating the genomic landscapes of phylogenetic incongruence. Mol Phylogenet Evol, 66:1067-1074. 2013. [PubMed]

Rodriguez LL, Brooks, LD, Greenberg JH, and Green ED. The complexities of genomic identifiability. Science, 339:275-276. 2013. [PubMed]

Calzone KA, Jenkins J, Nicol N, Skirton H, Feero WG, and Green ED. Relevance of genomics to healthcare and nursing practice. J Nurs Scholarsh, 45:1-2. 2013. [PubMed]

Manolio TA, Chisholm RL, Ozenberger B, Roden DM, Williams MS, Wilson R, Bick D, Bottinger EP, Brilliant MH, Eng C, Frazer KA, Korf B, Ledbetter DH, Lupski JR, Marsh C, Mrazek D, Murray MF, O'Donnell PH, Rader DJ, Relling MV, Shuldiner AR, Valle D, Weinshilboum R, Green ED, and Ginsburg GS. Implementing genomic medicine in the clinic: the future is here. Genet Med, 15:258-267. 2013. [PubMed]

Ferreira Z, Seixas S, Andrés AM, Kretzschmar WW, Mullikin JC, Cherukuri PF, Cruz P, Swanson WJ, NISC Comparative Sequencing Program, Clark AG, Green ED, and Hurle B. Reproduction and immunity-driven natural selection in the human WFDC locus. Mol Biol Evol, 30:938-950. 2013. [PubMed]

Lonsdale J, Thomas J, Salvatore M, Phillips R, Lo E, Shad S, Hasz R, Walters G, Garcia F, Young N, Foster B, Moser M, Karasik E, Gillard B, Ramsey K, Sullivan S, Bridge J, Magazine H, Syron J, Fleming J, Siminoff L, Traino H, Mosavel M, Barker L, Jewell S, Rohrer D, Maxim D, Filkins D, Harbach P, Cortadillo E, Berghuis B, Turner L, Hudson E, Feenstra K, Sobin L, Robb J, Branton P, Korzeniewski G, Shive C, Tabor D, Qi L, Groch K, Nampally S, Buia S, Zimmerman A, Smith A, Burges R, Robinson K, Valentino K, Bradbury D, Cosentino M, Diaz-Mayoral N, Kennedy M, Engel T, Williams P, Erickson K, Ardlie K, Winckler W, Getz G, Deluca D, Macarthur D, Kellis M, Thomson A, Young T, Gelfand E, Donovan M, Meng Y, Grant G, Mash D, Marcus Y, Basile M, Liu J, Zhu J, Tu Z, Cox NJ, Nicolae DL, Gamazon ER, Im HK, Konkashbaev A, Pritchard J, Stevens M, Flutre T, Wen X, Dermitzakis ET, Lappalainen T, Guigo R, Monlong J, Sammeth M, Koller D, Battle A, Mostafavi S, McCarthy M, Rivas M, Maller J, Rusyn I, Nobel A, Wright F, Shabalin A, Feolo M, Sharopova N, Sturcke A, Paschal J, Anderson JM, Wilder EL, Derr LK, Green ED, Struewing JP, Temple G, Volpi S, Boyer JT, Thomson EJ, Guyer MS, Ng C, Abdallah A, Colantuoni D, Insel TR, Koester SE, Little AR, Bender PK, Lehner T, Yao Y, Compton CC, Vaught JB, Sawyer S, Lockhart NC, Demchok J, and Moore HF. The Genotype-Tissue Expression (GTEx) project. Nat Genet, 45:580-585. 2013. [PubMed]

Ferreira Z, Hurle B, Andrés AM, Kretzschmar WW, Mullikin JC, Cherukuri PF, Cruz P, Gonder MK, Stone AC, Tishkoff S, Swanson WJ, NISC Comparative Sequencing Program, Green ED, Clark AG, and Seixas S: Sequence diversity of Pan troglodytes subspecies and the impact of WFDC6 selective constraints in reproductive immunity. Genome Biol Evol, 5:2512-2523. 2013. [PubMed]

Manolio TA and Green ED. Leading the way to genomic medicine. Am J Med Genet C Semin Med Genet, 166C:1-7. 2014. [PubMed]

Ramos EM, Din-Lovinescu C, Berg JS, Brooks LD, Duncanson A, Dunn M, Good P, Hubbard TJ, Jarvik GP, O'Donnell C, Sherry ST, Aronson N, Biesecker LG, Blumberg B, Calonge N, Colhoun HM, Epstein RS, Flicek P, Gordon ES, Green ED, Green RC, Hurles M, Kawamoto K, Knaus W, Ledbetter DH, Levy HP, Lyon E, Maglott D, McLeod HL, Rahman N, Randhawa G, Wicklund C, Manolio TA, Chisholm RL, and Williams MS: Characterizing genetic variants for clinical action. Am J Med Genet C Semin Med Genet, 166C:93-104. 2014. [PubMed]

Sen SK, Barb JJ, Cherukuri PF, Accame DS, Elkahloun AG, Singh LN, Lee-Lin SQ, NISC Comparative Sequencing Program, Kolodgie FD, Cheng Q, Zhao X, Chen MY, Arai AE, Green ED, Mullikin JC, Munson PJ, and Biesecker LG: Identification of candidate genes involved in coronary artery calcification by transcriptome sequencing of cell lines. BMC Genomics, 15:198. 2014.[PubMed]

Kellis M, Wold B, Snyder MP, Bernstein BE, Kundaje A, Marinov GK, Ward LD, Birney E, Crawford GE, Dekker J, Dunham I, Elnitski LL, Farnham PJ, Feingold EA, Gerstein M, Giddings MC, Gilbert DM, Gingeras TR, Green ED, Guigo R, Hubbard T, Kent J, Lieb JD, Myers RM, Pazin MJ, Ren B, Stamatoyannopoulos JA, Weng Z, White KP, and Hardison RC: Defining functional DNA elements in the human genome. Proc Natl Acad Sci USA, 111:6131-6138. 2014.[PubMed]

Kapoor A, Sekar RB, Hansen NF, Fox-Talbot K, Morley M, Pihur V, Chatterjee S, Brandimarto J, Moravec CS, Pulit SL, QT Interval-International GWAS Consortium, Pfeufer A, Mullikin J, Ross M, Green ED, Bentley D, Newton-Cheh C, Boerwinkle E, Tomaselli GF, Cappola TP, Arking DE, Halushka MK, and Chakravarti A: An enhancer polymorphism at the cardiomyocyte intercalated disc protein NOS1AP locus is a major regulator of the QT interval. Am J Hum Genet, 94:854-869. 2014. [PubMed]

H3Africa Consortium. Research capacity. Enabling the genomic revolution in Africa. Science, 344:1346-1348. 2014. [PubMed]

Sen SK, Boelte KC, Barb JJ, Joehanes R, Zhao X, Cheng Q, Adams L, Teer JK, Accame DS, Chowdhury S, Singh LN, NISC Comparative Sequencing Program, CHARGE Consortium, Kavousi M, Peyser PA, Quigley L, Priel DL, Lau K, Kuhns DB, Yoshimura T, Johnson AD, Hwang SJ, Chen MY, Arai AE, Green ED, Mullikin JC, Kolodgie FD, O'Donnell CJ, Virmani R, Munson PJ, McVicar DW, and Biesecker LG: Integrative DNA, RNA, and protein evidence connects TREML4 to coronary artery calcification. Am J Hum Genet, 95:66-76. 2014. [PubMed]

Margolis R, Derr L, Dunn M, Huerta M, Larkin J, Sheehan J, Guyer M, and Green ED. The National Institutes of Health's Big Data to Knowledge (BD2K) initiative: capitalizing on biomedical big data. J Am Med Inform Assoc, 21:957-958. 2014. [PubMed]

Paltoo DN, Rodriguez LL, Feolo M, Gillanders E, Ramos EM, Rutter JL, Sherry S, Wang VO, Bailey A, Baker R, Caulder M, Harris EL, Langlais K, Leeds H, Luetkemeier E, Paine T, Roomian T, Tryka K, Patterson A, and Green ED for the National Institutes of Health Genomic Data Sharing Governance Committees. Data use under the NIH GWAS Data Sharing Policy and future directions. Nat Genet, 46:934-938. 2014. [PubMed]

Kellis M, Wold B, Snyder MP, Bernstein BE, Kundaje A, Marinov GK, Ward LD, Birney E, Crawford GE, Dekker J, Dunham I, Elnitski LL, Farnham PJ, Feingold EA, Gerstein M, Giddings MC, Gilbert DM, Gingeras TR, Green ED, Guigo R, Hubbard T, Kent J, Lieb JD, Myers RM, Pazin MJ, Ren B, Stamatoyannopoulos J,Weng Z, White KP, and Hardison RC: Reply to Brunet and Doolittle: Both selected effect and causal role elements can influence human biology and disease. Proc Natl Acad Sci USA, 111:E3366. 2014. [PubMed]

Manolio TA, Abramowicz M, Al-Mulla F, Anderson W, Balling R, Berger AC, Bleyl S, Chakravarti A, Chantratita W, Chisholm RL, W Dissanayake VH, Dunn M, Dzau VJ, Han BG, Hubbard T, Kolbe A, Korf B, Kubo M, Lasko P, Leego E, Mahasirimongkol S, Majumdar PP, Matthijs G, McLeod HL, Metspalu A, Meulien P, Miyano S, Naparstek Y, O'Rourke PP, Patrinos GP, Rehm HL, Relling MV, Rennert G, Rodriguez LL, Roden DM, Shuldiner AR, Sinha S, Tan P, Ulfendahl M, Ward R, Williams MS, L Wong JE, Green ED, and Ginsburg GS: Global implementation of genomic medicine: We are not alone. Sci Transl Med, 7:290ps13. 2015. [PubMed]

Green ED, Watson JD, and Collins FS: Twenty-five years of big biology. Nature, 526:29-31. 2015. [PubMed]

1000 Genomes Project Consortium: A global reference for human genetic variation. Nature, 526:68-74. 2015. [PubMed]

Bourne PE, Lorsch JR, and Green ED: Sustaining the biomedical big-data ecosystem. Nature, 527:S16-S17. 2015. [PubMed]

Bourne PE, Bonazzi V, Dunn M, Green ED, Guyer M, Komatsoulis G, Larkin J, and Russell B: The NIH Big Data to Knowledge (BD2K) initiative. J Am Med Inform Assoc, 22:1114. 2015. [PubMed]

de Filippo C, Key FM, Ghirotto S, Benazzo A, Meneu JR, Weihmann A, NISC Comparative Sequence Program, Parra G, Green ED, and Andrés AM: Recent selection changes in human genes under long-term balancing selection. Mol Biol Evol, 33:1435-1447, 2016. [PubMed]

Collins FS, Anderson JM, Austin CP, Battey JF, Birnbaum LS, Briggs JP, Clayton JA, Cuthbert B, Eisinger RW, Fauci AS, Gallin JI, Gibbons GH, Glass RI, Gottesman MM, Gray PA, Green ED, Greider FB, Hodes R, Hudson KL, Humphreys B, Katz SI, Koob GF, Koroshetz WJ, Lauer MS, Lorsch JR, Lowy DR, McGowan JJ, Murray DM, Nakamura R, Norris A, Perez-Stable EJ, Pettigrew RI, Riley WT, Rodgers GP, Sieving PA, Somerman MJ, Spong CY, Tabak LA, Volkow ND, and Wilder EL. Basic science: bedrock of progress. Science, 351:1405. 2016. [PubMed]

Beck TF, Mullikin JC, NISC Comparative Sequencing Program, and Biesecker LG: Systematic evaluation of Sanger validation of next-generation sequencing variants. Clin Chem, 62:647-654, 2016. [PubMed]

Anderson W, Apweiler R, Bateman A, Bauer GA, Berman H, Blake JA, Blomberg N, Burley SK, Cochrane G, Di Francesco V, Donaohue T, Durinx C, Game A, Green ED, Gojobori T, Goodhand P, Hamosh A, Hermjakob H, Kanehisa M, Kiley R, McEntyre J, McKibbin R, Miyano S, Pauly B, Perrimon N, Ragan MA, Richards G, Teo Y-Y, Westerfield M, Westhof E, and Lasko PF: Towards coordinated international support of core data resources for the life sciences. boRxiv, February 27, 2017. [Non-peer-reviewed preprint]

Anderson W, Apweiler R, Bateman A, Bauer GA, Berman H, Blake JA, Blomberg N, Burley SK, Cochrane G, Di Francesco V, Donaohue T, Durinx C, Game A, Green E, Gojobori T, Goodhand P, Hamosh A, Hermjakob H, Kanehisa M, Kiley R, McEntyre J, McKibbin R, Miyano S, Pauly B, Perrimon N, Ragan MA, Richards G, Teo Y-Y, Westerfield M, Westhof E, and Lasko PF: A global coalition to sustain core data. Nature, 543:179. 2017. [PubMed]

Manolio TA, Fowler DM, Starita LM, Haendel MA, MacArthur DG, Biesecker LG, Worthey E, Chisholm RL, Green ED, Jacob HJ, McLeor HL, Roden D, Rodriguez LL, Williams MS, Cooper GM, Cox NJ, Herman GE, Kingsmore S, Lo C, Lutz C, MacRae CA, Nussbaum RL, Ordovas JM, Ramos EM, Robinson PN, Rubinstein WS, Seidman C, Stranger BE, Wang H, Westerfield M, and Bult C: Bedside back to bench: building bridges between basic and clinical genomic research. Cell, 169:6-12. 2017. [PubMed]

Green ED, Rubin EM, and Olson MV: The future of DA sequencing. Nature, 550:191-181. 2017. [PubMed]

Hindorff LA, Bonham VL, Brody LC, Ginoza MEC, Hutter CM, Manolio TA, and Green ED: Prioritizing diversity in human genomics research. Nat Rev Genet, 19:175-185. [PubMed]

Lowenstein PM, Green ED, and Wold WSM: Maurice Green - A pioneering virologist. Virology, 515:261-262. 2018. [PubMed]

Green ED: Genomics – Past, present, and future: a letter to my daughter. Am Biol Teach, 80:253, 2018.

Volpi S, Bult C, Chisholm RL, Deverka PA, Ginsburg GS, Jacob HJ, Kasapi M, McLeod HL, Roden DM, Williams MS, Green ED, Lyman Rodriguez L, Aronson S, Cavallari LH, Denny JC, Dressler L, Johnson JA, Klein TE, Steven Leeder J, Piquette-Miller M, Perera M, Rasmussen-Torvik LJ, Rehm HL, Ritchie MD, Skaar TC, Wagle N, Weinshilboum R, Weitzel KW, Wildin R, Wilson J, Manolio TA, and Relling MV: Research directions in the clinical implementation of pharmacogenomics - An Overview of US programs and projects. Clin Pharmacol Ther, In Press. [PubMed]

Bonham VL, Green ED, and Pérez-Stable EJ: Examining how race, ethnicity, and ancestry data are used in biomedical research. JAMA, 320:1533-1534, 2018. [PubMed]

Bonham VL, Green ED, and Pérez-Stable EJ: Race and ethnicity data in research – Reply. JAMA, 321:1218, 2019. [PubMed]

Manolio TA, Rowley R, Williams MS, Roden D, Ginsburg GS, Bult C, Chisholm RL, Deverka PA, McLeod HL, Mensah GA, Relling MV, Rodriguez LL, Tamburro C, and Green ED: Opportunities, resources, and techniques for implementing genomics in clinical care. Lancet 394:511-520, 2019. [PubMed]

Wise AL, Manolio TA, Mensah GA, Peterson JF, Roden DM, Tamburro C, Williams MS, and Green ED: Genomic medicine for undiagnosed diseases. Lancet 394:533-540, 2019. [PubMed]

Tabak L, Green ED, Devaney S, and Somerman M: Precision health: bringing oral health into the context of overall health. Adv Dent Res 30:31-33, 2019. [PubMed]

Manolio TA, Bult CJ, Chisholm RL, Deverka PA, Ginsburg GS, Jarvik GP, McLeod HL, Mensah GA, Relling MV, Roden DM, Rowley R, Tamburro C, Williams MS, and Green ED: Genomic Medicine Year in Review: 2019. Am J Hum Genet. 105:1072-1075. [PubMed]

Berkman BE, Brody LC, Collins FS, and Green ED: Karen Rothenberg's (not so) secret roles and contributions at the U.S. National Institutes of Health. J Health Care Law Pol'y 22:167-171, 2019.

Baudhuin LM, Biesecker LG, Burke W, Green ED, and Green RC: Predictive and precision medicine with genomic data. Clin Chem 66:33-41, 2020. [PubMed]
Last updated: October 18, 2023