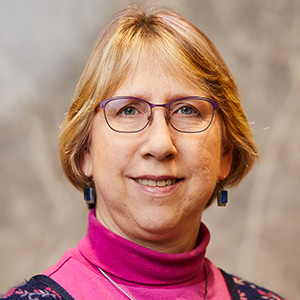 Jennifer Strasburger, M.S.
Lead Genomic Program Administrator
National Human Genome Research Institute
Co-Chair
NHGRI Data Access Committee (DAC)
Education
M.S., Johns Hopkins University
B.S. Oregon State University
Biography

Ms. Jennifer Strasburger joined the National Human Genome Research Institute's (NHGRI) Extramural Research Program as a program director in 2020. She manages a portfolio of grants focused upon RNA epitranscriptomic modifications and technology development. She is also NHGRI's lead genomic program administrator. In that role, she assists extramural and intramural investigators in depositing genomic data into public repositories such as dbGaP and AnVIL. Ms. Strasburger serves as the NHGRI contact for the National Science Foundation's Molecular Foundations for Biotechnology (MFB) initiative, which calls for creative, cross-disciplinary research and technology development proposals to accelerate understanding of RNA function in complex biological systems and to harness RNA research to advance biotechnology.

Prior to joining NHGRI, Ms. Strasburger worked for 25 years as a program director in the National Cancer Institute's Division of Cancer Biology, where she managed a portfolio of grants focused on post-transcriptional gene regulation. Her NCI portfolio also included grants focused on RNA epitranscriptomic modifications and their role in cancer biology.

Ms. Strasburger received a B.S. in biology from Oregon State University and an M.S. in bioinformatics as well as a Graduate Certificate in Information Systems/Information Technology from Johns Hopkins University. Prior to joining NCI's Extramural Research Program, she worked in NCI's Laboratory of Cellular Oncology.
Last updated: February 1, 2023