Post-Baccalaureate Genomics Analyst Fellowship
The Post-Baccalaureate Genomics Analyst Fellowship is for recent college graduates to gain exposure to and training in multiple career paths relevant to human genetics and genomics. Training will focus on services for the public benefit, especially those provided by government and nonprofit organizations. This may include scientific program and grants management; public policy and advocacy; public education and engagement; science communication; nonprofit management; diversity, equity and inclusion; and other workforce development initiatives. This is an ideal professional development opportunity for those seeking a two-year position prior to enrolling in graduate or professional school.
Overview
The Post-Baccalaureate Genomics Analyst Fellowship aims to provides fellows skills and experiences for understanding how genetics and genomics research is funded and managed and how to connect genetics and genomics to medicine and society.
The fellowship provides experiences working at either:
the National Institutes of Health within the NHGRI's Extramural Research Program

OR

ASHG, a non-profit scientific professional organization
Duration of Fellowship: 2 years
Start Date: July 1, 2024
Location: Bethesda, MD (NHGRI) or Rockville, MD (ASHG)
Compensation Package: Annual $44,500 salary plus benefits including medical, dental and vision insurance; retirement plan matching; and a training/travel allowance.
The Fellowship Program
During the fellowship, fellows will be placed at either NHGRI or ASHG.
At NHGRI, fellows will carry out scientific project management duties in support of program directors in the NHGRI Extramural Research Program, which awards grants to academic and biotechnology communities to carry out basic and applied genomics research. Fellows will see first-hand how genetics/genomics research is funded and conducted, as well as how its findings are disseminated. Fellows will have the opportunity to directly interact with funded scientists and NHGRI senior leadership and will have broad exposure to the breadth of projects funded by NHGRI as well as genomics-related career paths.
At ASHG, fellows will support ASHG program directors, who oversee human genetics and genomics policy and advocacy; communications and public engagement; scientific, digital, and career development programs; and diversity, equity and inclusion efforts. While Fellows at ASHG will be assigned to a primary program area based on their interests and organizational need, they will also be exposed to a wide variety of genomics-related career paths through collaborative opportunities across ASHG's program areas and departments and will be behind the scenes of how the ASHG Annual Meeting comes together each year.
At both NHGRI and ASHG, fellows will be exposed to cutting-edge genomics research, build their professional networks and develop analysis and program management skills that will serve them in their future careers.
In addition to regular responsibilities, the fellows will participate in colloquia and professional development events designed for the broader Genomics and Public Service Fellowship Program.
Eligibility
Applicants for this fellowship must meet the following criteria:
Applicants must:
Have earned (or will earn prior to the start of the fellowship) a bachelor's degree (BA or BS) in a biological science or a genomics/genetics-relevant field less than three years prior to the date they begin the fellowship and be eligible to work in the United States
Current undergraduates may apply if they expect to complete their degree prior to the start of the fellowship
Have a demonstrated interest and/or experience in genetics, genomics, molecular biology, computational genomics and/or data science
Employment offers will be contingent upon a satisfactory federal background check.
ASHG is an Equal Opportunity Employer, including for disability and veteran status. All eligible applicants may apply. The Society is committed to building a diverse and inclusive community of human genetics and genomics professionals. ASHG welcomes applicants from diverse backgrounds and strongly encourages individuals to apply who:
are from racial and ethnic groups that are underrepresented in the genetics and genomics workforce;
have a disability;
are/were Pell Grant-eligible in college;
are/were enrolled in Tribal Colleges and Universities, community colleges, Hispanic-serving institutions, or Historically Black Colleges and Universities (HBCUs);
identify as LGBTQ+;
were disadvantaged by life circumstances that have negatively impacted their educational opportunities;
and/or have a demonstrated commitment to inclusion and support for a diversity of perspectives and backgrounds.
If you require reasonable accommodation for any part of the application process, please contact fellowships@ashg.org.
Application Materials
A complete application packet must be submitted by November 30, 2023 and consist of the following:
Candidate information and contact information
Educational history
Responses to each of the questions found within the online application (up to 400 words each):

Why are you interested in participating in this fellowship? What are your interests in genetics and genomics?
What previous research experience have you had?
What in your background has prepared you for this fellowship?
How do you think the skills learned from the fellowship will impact your future career or academic plans?
Describe one or more projects or experiences that you helped organize or manage. What did you learn from them?
How did you find out about the fellowship? (50 word maximum)

CV or resume
Contact information for three professional or academic references
Characteristics of a Strong Applicant
The strongest candidates will have the following skills or experiences:
Demonstrated interest in genetics and genomics
Biomedical research experience
Involvement in scientific endeavors (e.g., teaching assistant position or participation in a scientific club)
Excellent oral and written communication skills
Strong organizational skills
Attention to detail
Ability to proactively manage multiple projects
Experience working effectively independently and in teams
Ability to synthesize information and understand underlying relationships to transfer knowledge to new situations
Exemplary work ethic and professionalism
Commitment to building an inclusive, collaborative human genetics and genomics scientific enterprise
Working knowledge of Outlook, Word, Excel and PowerPoint
Selection Process
Applications will be screened for eligibility and reviewed by ASHG and NHGRI staff.
Top-ranked candidates will be invited for virtual interviews beginning in January. If necessary, a second round of virtual interviews will be conducted in February.
Selected fellows will be notified in spring.
Mentors and Contacts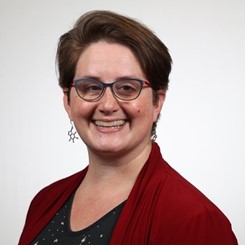 Kristin Lewis, Ph.D.
Associate Director, Fellowship Programs
American Society of Human Genetics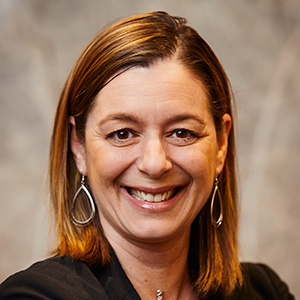 Simona Volpi, Ph.D.
Program Director, Division of Genomic Medicine
National Human Genome Research Institute
Last updated: September 29, 2023