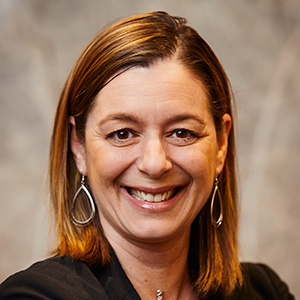 Program Director
Division of Genomic Medicine
Program Director
Genotype-Tissue Expression Project (GTEx)
Program Director
Implementing Genomics in Practice II (IGNITE-II)
Education
Pharm.D. University of Milan, Italy, 1999
Ph.D. University of Milan, Italy, 2005
Biography

Dr. Volpi joined the Division of Genomic Medicine at the National Human Genome Research Institute (NHGRI) as a Program Director in 2010. She is responsible for managing a portfolio of extramural grants and contracts related to the Genotype-Tissue Expression (GTEx) Project as well as the newly established Implementing Genomics in Practice II (IGNITE-II) program. Dr. Volpi is also the Co-Lead of the Scientific Program Analysts program at NHGRI. Her research interest includes pharmacogenomics, promoting access to genomic medicine and clinical evidence base for, and demonstrating effectiveness of, genomic medicine.

Upon her arrival in the United States in 1999, Dr. Volpi was a postdoctoral fellow in the Developmental Endocrinology Branch at the intramural program in National Institute of Child Health and Human Development (NICHD) where she studied the hypothalamic-pituitary-adrenal axis response under physical-psychological stress. Five years later, Dr. Volpi left the National Institues of Health (NIH) and joined Vanda Pharmaceuticals as the Associate Director for Pharmacogenomics. She was responsible for managing a team of scientists focused in the genetic and genomic research areas of schizophrenia, depression and sleep disorders.

Dr. Volpi completed her pharmacy residency training and received her Pharmacy Degree in 1999 at the University of Milan, Italy. She also received her Ph.D. degree in endocrinology and metabolism from the University of Milan in 2005.
Last updated: February 15, 2019