Bioethics Core/Institutional Review Board
General Medicine Institutional Review Board (IRB) Panel #1 is responsible for protecting the rights and welfare of the human subjects of research protocols that are conducted by intramural investigators in NHGRI, NHLBI and a number of other institutes.
Overview

The General Medicine IRB Panel #1 formed in June 2018 when the National Human Genome Research Institute (NHGRI) IRB merged with the National Heart, Lung, and Blood Institute (NHLBI) IRB. The other IC-based IRBs will also be reorganizing over the course of 2019.

The General Medicine IRB Panel #1 meets weekly on most Tuesdays from 10:00 am - 12:00 noon.

The General Medicine IRB Panel #1 uses the NIH iRIS as its protocol management system. PTMS has been phased out. An archived version of PTMS remains available to search for legacy protocol data.

A new centralized IRB Office (IRBO) and NIH Intramural Institutional Review Board is in the process of being formed. All new protocols must be submitted to the NIH Intramural IRB using NIH iRIS. Links are available below. This page is intended to provide NHGRI Principal Investigators and research teams with quick access to the most relevant information and points of contact for the IRBO and NIH iRIS system.

For more information:

For technical issues related to establishing iRIS user accounts or accessing/using the site.

For Bioethics Core Support:

For information on NIH Intramural IRB Mission, pre-review, HRPP Policies, Education and Training, and updates on the IRBO transition, please refer to the NIH IRB Office.
Personal Financial Holdings

All covered research protocols, as defined by OHSRP SOP 21.3D, are subject to conflict-of-interest review by the NHGRI Deputy Ethics Counselor (DEC) at the time of initial review, continuing review, and for amendments that involve adding new investigators. All personnel on a covered protocol are considered "covered individuals" and therefore need ethics clearance. To obtain review and clearance, please contact Brenton Yanos (NHGRI Protocol Navigator) who completes and manages these submissions on behalf of the study team. Clearance of these forms from the DEC office is required before submitting actions to the NIH IRB.

Definition of a "covered" research protocols: For purposes of SOP 21, covered research protocols include: (1) studies of investigational drugs and devices, (2) studies with a research question about a commercially available drug or device, (3) studies involving collaborations with a substantially affected organization (SAO) or other for-profit entities when the entity is receiving data or specimens from the NIH for the purpose of developing a product, or (4) studies involving a technology/product not developed in an NIH lab which is evaluating the technology/product or comparing the technology/product to another technology/product or treatment. NIH research protocols that are categorized as Teaching and Training, or Natural History studies are not covered research protocols, unless they meet the criteria listed above. Most interventional protocols will be covered protocols unless the intervention does not involve the criteria listed above (e.g. a behavioral intervention might not meet the criteria for a covered research protocol).

Definition of "Substantially Affected Organization (SAO)": A biotechnology or pharmaceutical company, a medical device manufacturer; or a corporation, partnership, or other enterprise or entity significantly involved, directly or through subsidiaries, in the research, development, or manufacture of biotechnological, biostatistical, pharmaceutical, or medical devices, equipment, preparations, treatments, or products (5 CFR § 5501.109(b)(10)).

If you have any questions you can also contact OHSRP at IRB@od.nih.gov.

NOTE: If the Protocol is not considered "covered" then investigators do not need DEC Clearance for their action submissions. However, there is a requirement for all NIH FTEs on protocols to have at least an HHS Form 717-1 on file. PIs are encouraged to contact the NHGRI Ethics Branch directly when adding AIs to their protocols to confirm that AIs who are FTEs have completed required disclosure forms.

Policies and Forms

NHGRI Ethics Branch Contact:

Leonard Ross, J.D., M.S.A.
Chief, Ethics Branch
National Human Genome Research Institute, NIH
Building 31, Room B1B55
31 Center Drive
Bethesda, MD 20814
Phone: (301) 594-5957
Fax: (301) 594-5501
E-mail: leonard.ross@nih.gov

Please contact Leonard Ross or Office of Human Subjects Research Protection (OHSRP) with any questions about the Conflict-of-Interest Review policy.
Resources

National Institutes of Health (NIH)

U.S. Federal Government

Other Organizations
Contacts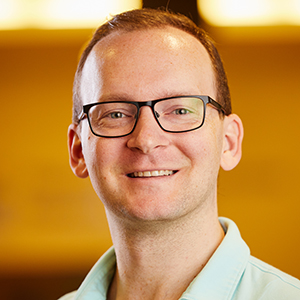 Brenton R. Yanos, M.S.
NHGRI Protocol Navigator
NHGRI Bioethics Core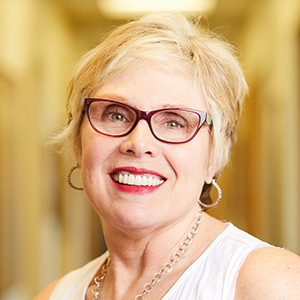 Victoria Willits
IRB Coordinator
NHGRI Bioethics Core
Last updated: September 27, 2019