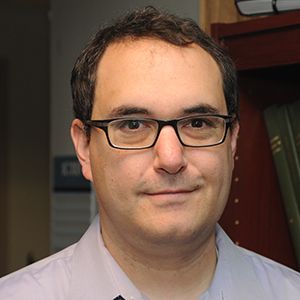 Benjamin E. Berkman, J.D., M.P.H.
Deputy Director
NHGRI Bioethics Core
Faculty
NIH Department of Bioethics
Head, Section on the Ethics of Genetics and Emerging Technologies
NIH Department of Bioethics
Education
B.A., Harvard University, 1999
J.D., University of Michigan School of Law, 2005
M.P.H., University of Michigan School of Public Health, 2005
Biography
Benjamin Berkman received his undergraduate degree in the History of Science and Medicine from Harvard University and earned a JD and MPH from the University of Michigan. His graduate training focused on health law, public health and bioethics. After graduate school, Mr. Berkman served as the Deputy Director of the O'Neill Institute for National and Global Health Law at Georgetown Law, where he continues to serve as an Adjunct Professor.
In addition to his research program, Mr. Berkman is the Deputy Director of the NHGRI Bioethics Core, which provides bioethics education, consultation, and administrative support to investigators in the intramural research program. He has been a member of various intramural IRBs and policy committees since joining NIH in 2009.
Scientific Summary
Mr. Berkman has a joint appointment in the NIH Clinical Center, where he is a faculty member in the NIH Department of Bioethics and serves as the head of the section on the ethics of genetics and emerging technologies. His research focuses on the ethical and policy issues raised by genetic research and on the way in which emerging technologies are integrated into clinical care. His empirical and conceptual research can be broadly organized into four areas: 1) Genomic research ethics and return of results; 2) Ethical, legal and policy issues raised by novel uses of genomic data; 3) Reproduction and genetics; 4) Research with human subjects: law policy and ethics.
Publications
Sullivan HK, Bayefsky M, Wakim P, Huddleston, K, Biesecker BB, Hull SC, Berkman BE. Views of Pregnant Women on Prenatal Genome Sequencing. Obstetrics and Gynecology, 133:525-532. 2019.
Miller WK and Berkman BE. The Future of Physicians' First Amendment Freedom: Professional Speech in an Era of Radically Expanded Genetic Testing. Washington and Lee Law Review (in press).
Prince AE and Berkman BE. Reconceptualizing Harms and Benefits in the Genomic Age. Personalized Medicine, 15(5):419-428. 2018.
Bayefsky M and Berkman BE. Toward the Ethical Allocation of Uterine Transplants. American Journal of Bioethics, 18(7): 16-17. 2018.
Berkman BE, Miller WK, Grady C. Is it Ethical to Use Genealogy Data to Solve Crimes? Annals of Internal Medicine, 169(5): 333-334. 2019.
Berkman BE, Wendler D, Howard D. Reconsidering the Need for Reconsent at 18. Pediatrics, 142(2). 2018.
Last updated: June 19, 2019