Autoinflamatory Diseases Study
An Exploratory Study of the Genetics, Pathophysiology and Natural History of Autoinflammatory Diseases
This study was initially launched in 1994 to identify the genetic cause of familial Mediterranean fever (FMF). Since then, it has expanded to include several novel and undiagnosed causes of autoinflammatory disease. For more information, see Protocol 94-HG-0105 or ClinicalTrials.gov Identifier: NCT00001373.
Summary
Autoinflammatory diseases are a group of disorders characterized by seemingly unprovoked episodes of systemic or localized inflammation, without evidence of infection and without the high antibody titers or antigen-specific T-cells that are characteristic of autoimmune diseases. Some autoinflammatory diseases have been shown to be single-gene disorders of natural immunity, while other autoinflammatory diseases are caused by multiple genes and the environment. Our improved understanding of the genetic basis of autoinflammatory diseases has revolutionized our ability to diagnose and treat these debilitating disorders, while also advancing our understanding of the human immune system. However, a large subset of patients have clinical features of autoinflammatory disease without a good explanation. Our goal is to discover the molecular basis of unrecognized autoinflammatory diseases, gain understanding of the pathophysiology of these diseases and describe the natural history of newly discovered autoinflammatory diseases.
Eligibility
We are interested in recruiting individuals with known or suspected autoinflammatory diseases and their family members. Unfortunately, we receive more requests for participation than we can accept. Our study team will review medical records to determine if the participant's medical history is consistent with an autoinflammatory syndrome, or if there are other studies that may be more beneficial to the patient.
What conditions do we study?
Familial Mediterranean Fever (FMF)
TNF Receptor Associated Periodic Fever Syndrome (TRAPS)
Deficiency of Adenosine Deaminase 2 (DADA2)
VEXAS (Vacuoles, E1 ligase, X-linked Autoinflammatory Syndrome)
Haploinsufficiency of A20 (HA20)
Sideroblastic Anemia, B-cell Immunodeficiency, Periodic Fevers and Developmental Delay (SIFD)
Cleavage-Resistant RIPK1-Induced Autoinflammatory Syndrome (CRIA)
Periodic Fever, Aphthous stomatitis, Pharyngitis and Cervical Adenitis (PFAPA)
Pyogenic Arthritis, Pyoderma Gangrenosum and Acne (PAPA)
Retinal Dystrophy, Optic Nerve Edema, Splenomegaly, Anhidrosis and Migraine Headache (ROSAH)
Cryopyrin-Associated Periodic Syndromes (CAPS)
Familial Cold Autoinflammatory Syndrome (FCAS)
Neonatal Onset Multisystem Inflammatory Disease (NOMID)
Undifferentiated autoinflammatory disorders
These are individuals who have symptoms of autoinflammatory disease (e.g., periodic fevers, elevated CRP or skin rashes) but who are either genetically negative or do not meet clinical criteria for known autoinflammatory diagnoses.
Talks and Videos
CC Grand Rounds: Adventures in Autoinflammatory Genetics: From Genetically Complex Syndromes to Mendelian Diseases: 1) Systemic Juvenile Idiopathic Arthritis: One Name, Many Faces and 2) The Deficiency of Adenosine Deaminase 2: A Master of Mimicry
The Crafoord Prize in Polyarthritis 2021
Dan Kastner Explains: How to Bake Cookies
Demystifying Medicine 2017: Inflammation: One Gene at a Time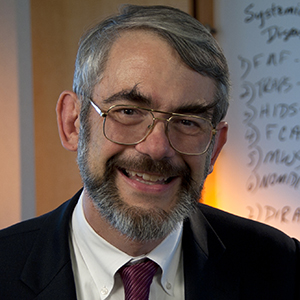 Dan Kastner, M.D., Ph.D.
NIH Distinguished Investigator,
Medical Genetics Branch
Dr. Kastner has been at NIH since 1985. He is most known for proposing the concept of autoinflammatory disease as distinct class of illness. Dr. Kastner has won a number of awards and honors, including election to the National Academy of Sciences in 2010 and to the National Academy of Medicine in 2012, recognition as Federal Employee of the Year in 2018, and the Ross Prize in Molecular Medicine in 2019 and the Crafoord Prize in 2021. He also serves as the scientific director of the Division of Intramural Research of the National Human Genome Research Institute.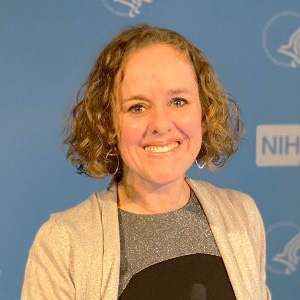 Amanda Ombrello, M.D.
Staff Clinician,
Inflammatory Disease Section
Dr. Ombrello is a dually certified adult and pediatric rheumatologist who oversees the autoinflammatory clinic at NIH. She completed her medical training at Saint Louis University School of Medicine. Dr. Ombrello has been with the group since 2010.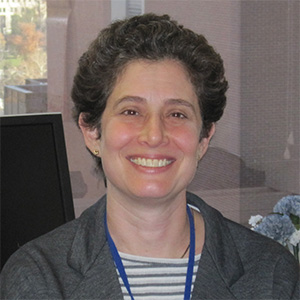 Deborah Stone, M.D.
Staff Clinician,
Inflammatory Disease Section
Dr. Stone did her pediatric residency at the Children's Hospital of Pittsburgh and her clinic genetics fellowship at NIH. She joined the autoinflammatory group in 2007.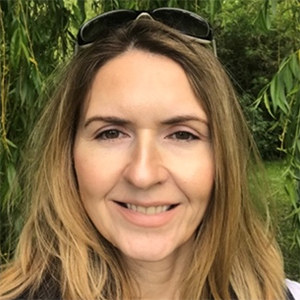 Patrycja M. Hoffmann, R.N., MSN
Certified Pediatric and Adult Nurse Practitioner,
Inflammatory Disease Section
Patrycja Hoffmann, R.N., MSN, is a dually certified pediatric and adult nurse practitioner. Patrycja joined the autoinflammatory team in 2009.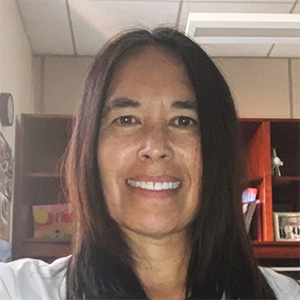 Michele Nehrebecky, N.P.
Nurse Practitioner,
Inflammatory Disease Section
Michele Nehrebecky is a family nurse practitioner at the National Institutes of Health. She began her career with the NCI in 1990 as a Commissioned Corp officer in the United States Public Health Service. She also has work experience with NGHRI's undiagnosed diseases program and currently with the inflammatory diseases group.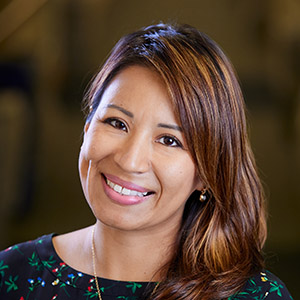 Lorena L. Wilson, Ph.D., CRNP
Adult Nurse Practitioner,
Inflammatory Disease Section
Lorena Wilson is board certified as an adult nurse practitioner and has a doctorate in nursing. Lorena's professional work experience at NIH include both NIAMS and NHGRI, where she has been able to enjoy both research and clinical patient care.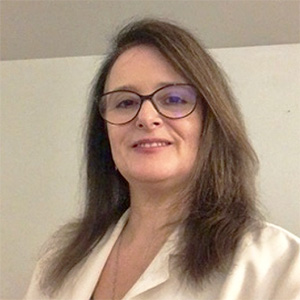 Carol Lake, N.P.
Nurse Practitioner,
National Institute of Arthritis and Musculoskeletal and Skin Diseases
Carol is a family nurse practitioner works with both NHGRI and NIAMS for a year. She also is fluent in Spanish.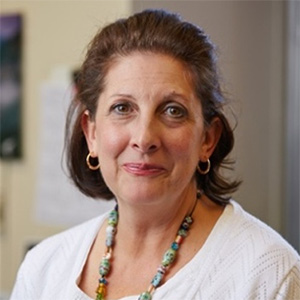 Tina M. Romeo, R.N.
Clinical Research Nurse,
Inflammatory Disease Section
Tina Romeo is a clinical research nurse with our autoinflammatory study. She graduated with a bachelors degree in nursing from the University of Pittsburgh. Tina's nursing career has been in pediatric nursing. She has loved being a nurse and taking care of patients and families. Tina has been at NIH since 2005 and has been with our autoinflammatory team as the pediatric research nurse since 2015.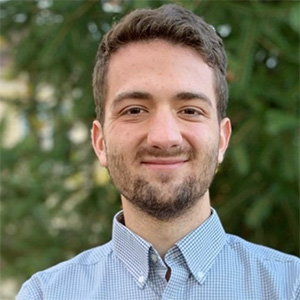 Ryan S. Laird, B.S.
Clinical Post Baccalaureate Fellow,
Inflammatory Disease Section
Ryan is a post-baccalaureate fellow who joined the clinical team in 2019.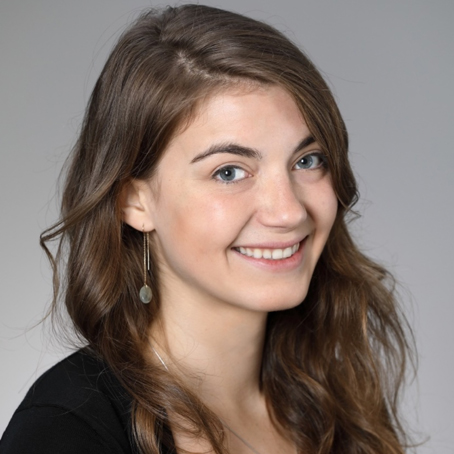 Natalie Deuitch, M.S., C.G.C.
Genetic Counselor,
NIH RUNX1-FPD Clinical Research Study
Natalie is a genetic counselor who helps participants navigate the genetic testing that occurs as a part of the study. She also sees patients on the RUNX1 Natural History study at NHGRI.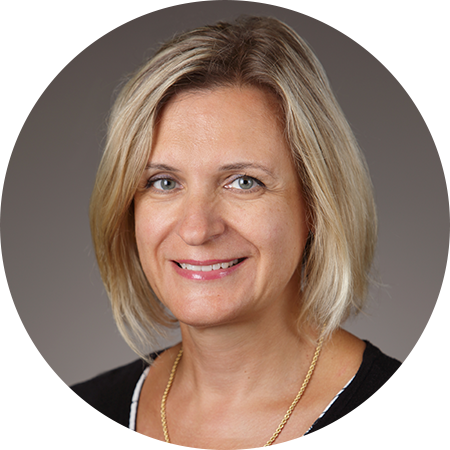 Ivona Aksentijevich, M.D.
Associate Investigator,
Medical Genetics Branch
Dr. Aksentijevich is certified in clinical molecular genetics by the American Board of Medical Genetics. She oversees the CLIA-certified diagnostic program and numerous research projects within the lab. She has worked with the team since 1994.
Additional Staff
Lab Team
Hirotsugu Oda, M.D., Ph.D.
Brynja Matthiasardottir, M.S.
Christina Kozycki, M.D., M.PH.
Daniela Ospina Cardona, B.S.
Sofia Rosenzweig, B.S.
Elaine Remmers, Ph.D.
JaeJin Chae, Ph.D.
Geryl Wood, Ph.D.
Julie Le, B.S.
Hongying Wang, Ph.D.
Wonyong Lee, Ph.D.
Yeliz Z. Akkaya Ulum, Ph.D.
Affiliated Investigators
Kalpana Manthiram, M.D.
Lia Cudrici, M.D.
Daniella Schwartz, M.D.
Administrative Assistant
Lisa Poe
Last updated: July 9, 2021