Gaucher Disease Clinical Studies at NIH
What is Gaucher disease?

Gaucher disease (GD) is a rare (autosomal recessive) genetic disorder. The body creates an enzyme called glucocerebrosidase which breaks down a normal metabolic byproduct stored in the lysosomes (recycling centers) of macrophages (clean-up cells of the immune system). In patients with GD, this enzyme does not function correctly, leading to a buildup of that byproduct. The macrophages malfunction in different tissues, leading to hematological, skeletal, and neurological manifestations seen in patients with Gaucher disease.

The gene coding for the enzyme glucocerebrosidase is called GBA1 and is located in chromosome 1. While there is only one gene causing GD, there are many different mutations possible. Currently GD affects about 1 in 40,000 live births worldwide, with the incidence being higher in the Ashkenazi Jewish population.

Classification of Gaucher Disease

There is a wide variation of disease presentation and severity among those affected. GD can be divided into two categories, neuronopathic, which affects the nervous system (types 2 and 3) and non-neuronopathic (type 1).

Type 1 GD: This is the most common presentation of GD in the United States and in the Ashkenazi Jewish population. Symptoms vary widely with many patients remaining asymptomatic throughout their lives, while others may develop serious medical problems. These symptoms may include enlarged liver or spleen, decreased platelets, anemia, bone pain or fractures, and generalized fatigue. Symptom onset may occur anytime between early childhood and adulthood.

Type 2 GD: This is the most severe form of GD. Patients with GD2 may have symptom onset in-utero or become symptomatic in the first few months of life. There is generally no effective treatment due to the severe brain involvement and inability of current therapies to cross the blood-brain barrier. Life expectancy is usually less than 2 years.

Type 3 GD: Type 3 is the most common presentation of Gaucher disease worldwide. Again, there is wide span of symptoms, some patients are very similar to those with type 1 but have an eye movement problem, while, others may have severe seizures, cardiac manifestations, and a shortened life-span.

Gaucher Disease and Parkinson Disease

In the late 90's and early 2000's, scientists at the NIH highlighted an increased incidence of Parkinson disease among patients with GD and their families. This led to an international collaboration and publishing of the 2009 New England Journal paper "Multicenter Analysis of Glucocerebrosidase Mutations in Parkinson's Disease", where the study demonstrated that mutations in the GBA1 gene give individuals an increased risk for the development of Parkinson disease. Further understanding of this risk is a main focus of research of our team.
Meet the Team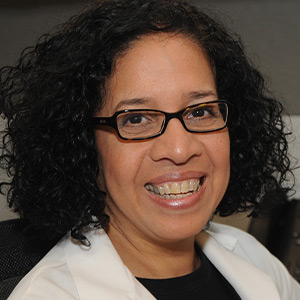 Grisel J. Lopez, M.D.
Staff Clinician
Molecular Neurogenetics Section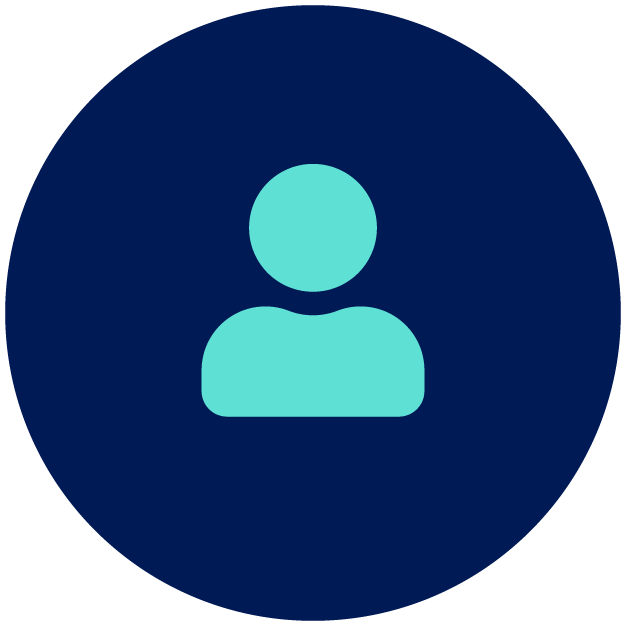 Emory E. Ryan, MSN, CPNP-PC
Clinical Coordinator
Molecular Neurogenetics Section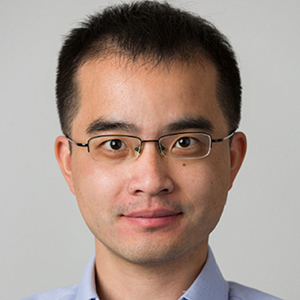 Yu Chen, Ph.D.
Staff Scientist
Molecular Neurogenetics Section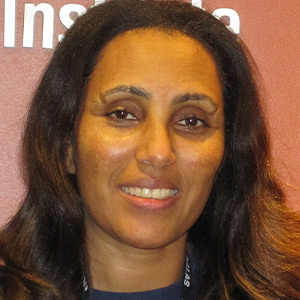 Bahafta A. Berhe
Lab Technician
Molecular Neurogenetics Section
Marie G. Hall, B.A.
Program Support Specialist
Molecular Neurogenetics Section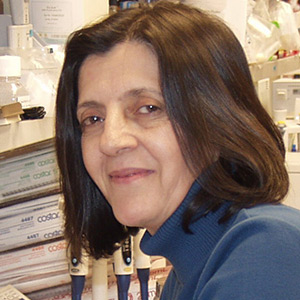 Nahid Tayebi, Ph.D.
Staff Scientist
Molecular Neurogenetics Section
Related Scientific Papers

2019

Seehra G, Solomon B, Ryan E, Steward AM, Roshan Lal T, Tanima Y, Lopez G, Sidransky E. Five-parameter evaluation of dysphagia: A novel prognostic scale for assessing neurological decline in Gaucher disease type 2. Mol Genet Metab, S1096-7192(19)30413-5. 2019.

Eghbali A, Hassan S, Seehra G, Fitzgibbon E, Sidransky E. Ophthalmological findings in Gaucher disease. Molecular Genetics and Metabolism, 127:23-27, 2019.

Ryan E, Seehra G, Sharma P, Sidransky E. GBA1-associated parkinsonism: new insights and therapeutic opportunities. Curr Opin Neurol. 32(4):589-596. 2019.

2018

Davidson BA, Hassan S, Garcia EJ, Tayebi N, Sidransky E. Exploring genetic modifiers of Gaucher disease: The next horizon. Hum Mutat 39:1739-1751, 2018. PMID: 30098107

Danilov SM, Tikhomirova VE, Metzger R, Naperova IA, Bukina TM, Goker-Alpan O, Tayebi N, Gayfullin NM, Schwartz DE, Samokhodskaya LM, Kost OA, Sidransky E. ACE phenotyping in Gaucher disease. Mol Genet Metab. 123:501-10, 2018. PMID: 29478818.

Gary SE*, Ryan E*, Steward AM, Sidransky E. Recent advances in the diagnosis and management of Gaucher disease. Expert Reviews of Endocrinology & Metab, 13:107-18, 2018 https://doi.org/10.1080/17446651.2018.1445524. In PRESS

Hassan S, Lopez G, Stubblefield BK, Tayebi N, Sidransky E. Alleles with more than one mutation can complicate genotype/phenotype studies in Mendelian disorders: Lessons from Gaucher disease. Mol Genet Metab 2018 Jun 28. pii: S1096-7192(18)30355-X. doi: 10.1016/j.ymgme.2018.06.013. [Epub ahead of print].PMID:29980418.

2017

Mistry PK, Lopez G, Schiffmann R, Barton NW, Weinreb NJ, Sidransky E. Gaucher Disease: Progress and Ongoing Challenges. Mol Genet Metab 120:8-21, 2017. PMID:27916601.

Aflaki E, Borger DK, Grey RJ, Kirby M, Anderson S, Lopez G, Sidransky E. Efferocytosis is impaired in Gaucher macrophages. Haematologica 102:656-665, 2017.PMID:28011901.

Aflaki E, Westbroek W, Sidransky E. The complicated relationship between Gaucher disease and parkinsonism: Insights from a rare disease. Neuron 93:137-46,2017. PMID: 28231462

Borger DK, McMahon B, Roshan Lal T, Serra-Vinardell J, Aflaki E, Sidransky E. Induced pluripotent stem cell models of lysosomal storage disorders. Dis Model Mech. 10(6):691-704, 2017. PMID: 28592657

Hagege E, Grey RJ, Lopez G, Roshan Lal T, Sidransky E, Tayebi N. Type 2 Gaucher disease in an infant despite a normal maternal glucocerebrosidase gene. Am J Med Genet A: 173:3211-15, 2017.PMID:29091352

Hassan S, Sidransky E, Tayebi N. The role of epigenetics in lysosomal storage disorders: Unchartered territory. Mol Genet Metab 122:10-18, 2017. PMID:28918065

Roshan Lal T, Sidransky E. The spectrum of neurological manifestations associated with Gaucher disease. Diseases. 2;5(1). pii: E10. doi: 10.3390/diseases5010010. 2017. PMID:28933363

2016

Lopez G, Kim J, Wiggs E, Cintron D, Groden C, Tayebi T, Mistry P, Pastores G, Zimran A, Goker-Alpan O, Sidransky E. Clinical course and prognosis in patients with Gaucher disease and Parkinsonism. Neurol Genet 2:e57;doi: 10.1212 2016. PMID:27123476.

Monestime G, Borger DK, Kim J, Lopez G, Allgaeuer M, Jain D, Vortmeyer A, Wang HW, Sidransky E. Varied autopsy findings in five treated patients with Gaucher disease and parkinsonism include the absence of Gaucher cells. Mol Genet Metab 118:55-59, 2016. PMID: 26992326.

Westbroek W, Nguyen M, Siebert M, Lindstrom T, Burnett RA, Aflaki E, Tamargo R, Rodriguez-Gil J, Acosta W, Hendrix A, Berhe B, Tayebi N, Fujiwara H, Sidhu R, Renvoise B, Ginns IE, Cramer C, Ory DS, Pavan WJ, Sidransky E. A new glucocerebrosidase deficient neuronal cell model provides a tool to probe pathophysiology and therapeutics for Gaucher disease. Disease Models & Mechanisms. 9:769-78.2016 PMID:27482815

Aflaki E, Borger DK, Moaven N, Stubblefield BK, Rogers SA, Patnaik S, Schoenen FJ, Westbroek W, Zheng W, Sullivan P, Fujiwara H, Sidhu R, Khaliq ZM, Lopez G, Goldstein DS, Ory DS, Marugan J, Sidransky E. A new glucocerebrosidase chaperone reduces α-synuclein and glycolipid levels in iPSC-derived dopaminergic neurons from patients with Gaucher disease and parkinsonism. J Neurosci. 36(28):7441-52.2016. PMID:27413154
Last updated: August 15, 2019