Advancing Genomic Medicine Research (AGMR)
The AGMR program stimulates innovation and advance understanding of when, where and how best to implement the use of genomic information and technologies in clinical care.
Overview
Historically, NHGRI has largely funded genomic medicine research through multi-disciplinary consortia. The AGMR program expands NHGRI's genomic medicine portfolio to include focused research projects that propose nimble, flexible approaches to problems in application or implementation of genomic medicine. AGMR investigators participate in at least one annual meeting, allowing for independent but synergistic efforts among grantees and promoting rapid sharing of successful approaches and resulting data.
Investigators
Names

Institution

Project Title

Pankaj B. Agrawal
Margaret Graham Kemper Parker
Timothy Wei-Wen Yu

Boston Children's Hospital

VIGOR: Virtual Genome Center for Infant Health

Lisa Bastarache
Douglas Ruderfer

Vanderbilt University Medical Center

Translating the Clinical Knowledge of Mendelian Diseases to Real-World EHR Data to Improve Identification of Undiagnosed Patients

Hugo J. Bellen
Michael Francis Wangler

Baylor College of Medicine

Genomic Medicine and Gene Function Implementation for an Underserved Population

Jonathan S. Berg
Laura Vogel Milko

Univ of North Carolina Chapel Hill

Age-Based Genomic Screening in Newborns, Infants and Children: A Novel Paradigm in Public Health Genomics

Eric A. Boerwinkle
Samden Lhatoo
GQ Zhang

University of Texas Hlth Sci Ctr Houston

Implementation Science for Genomic Health Translation (INSIGHT)

Catherine Astrid Brownstein

Boston Children's Hospital

Navigating Online Patient Experiences of Genomic Medicine: Identifying and Overcoming Obstacles for African American Communities

Julio David Duarte

University of Florida

Preemptive Pharmacogenetic Testing in Medically Underserved Populations

Renata Constance Gallagher

University of California, San Francisco

Toward DNA Sequencing as a Primary Newborn Screen for Treatable Disorders Not Amenable to Current Screening

Cong Liu

Columbia University Health Sciences

RESCUE: Rare Disease Detection and Escalation Support Via a Learning Health System

Gabor T. Marth
Martin Tristani-Firouzi

University of Utah

Calypso: A Web Software System Supporting Team-Based, Longitudinal Genomic Diagnostic Care

Katherine L. Nathanson
Marylyn D. Ritchie
Robert A. Schnoll

University of Pennsylvania

Using Behavioral Economics and Implementation Science to Advance the Use of Genomic Medicine Utilizing an EHR Infrastructure Across a Diverse Health System

Lori Ann Orlando

Duke University

Deploying a Genomic Medicine Risk Assessment Model for Diverse Primary Care Populations and Settings

Joseph F. Peterson
Jing Hao
David L. Veenstra

Vanderbilt University Medical Center

Rational Integration of Polygenic Risk Scores (RIPS)

Kathryn A. Phillips

University of California, San Francisco

Building the Evidence Base for Appropriate and Efficient Implementation of Emerging Genomic Tests for Disease Management and Screening

Marc S. Williams

Geisinger Clinic

Real-Time Genetic Diagnosis at the Point of Care
More information about AGMR's funded projects is available in NIH's RePORTER.
Funding Opportunities
RFA-HG-20-036: Advancing Genomic Medicine Research (R01 Clinical Trial Optional)
Expiration Date: Mar 14, 2023

RFA-HG-20-037: Advancing Genomic Medicine Research (R21 Clinical Trial Optional)
Expiration Date: Mar 14, 2023
Program Staff
Program Analysts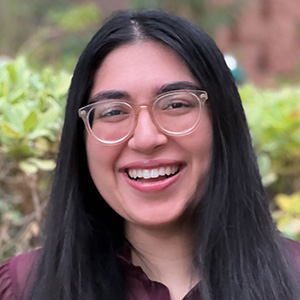 Jahnavi Narula, B.S.
Scientific Program Analyst
Division of Genomic Medicine
Last updated: October 27, 2022