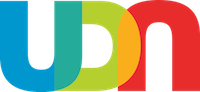 Undiagnosed Diseases Network (UDN)
An NIH Common Fund Program
Accelerating discovery and innovation in the way we diagnose and treat patients with previously undiagnosed diseases.
Overview

The specific goals of UDN are to: (1) improve the level of diagnosis and care for patients with undiagnosed diseases through the development of common protocols designed by a large community of investigators; (2) facilitate research into the etiology of undiagnosed diseases, by collecting and sharing standardized, high-quality clinical and laboratory data including genotyping, phenotyping, and documentation of environmental exposures; and (3) create an integrated and collaborative community across multiple clinical sites and among laboratory and clinical investigators prepared to investigate the pathophysiology of these new and rare diseases.

In 2008, the NIH Undiagnosed Diseases Program (UDP) was organized and established by the National Human Genome Research Institute (NHGRI), the National Institutes of Health (NIH) Office of Rare Diseases Research (ORDR) and the NIH Clinical Center to help provide diagnosis and treatment for patients with unknown disorders.

In 2012, building on the early successes of the UDP, NIH extended the program into a network of seven clinical sites. These clinical sites together with a UDN Coordinating Center and other Core Laboratories comprised the Undiagnosed Diseases Network (UDN) in Phase I and demonstrated that this type of cross-disciplinary approach to disease diagnosis is feasible to implement in academic medical centers around the United States.

In 2018, new awards expanded the UDN from seven to 12 clinical sites, increasing the geographical distribution of the nationwide network and the number of people with access to a UDN clinical site. In addition to the new clinical sites, new research cores were also added as part of Phase II of the UDN including a new Metabolomics Core providing untargeted metabolomics and targeted biomarker analyses, and a new Model Organisms Screening Center increasing the zebrafish modeling capacity and adding C. elegans as a new model system for the UDN. A complete list of funded awards can be found at: https://commonfund.nih.gov/Diseases/fundedresearch.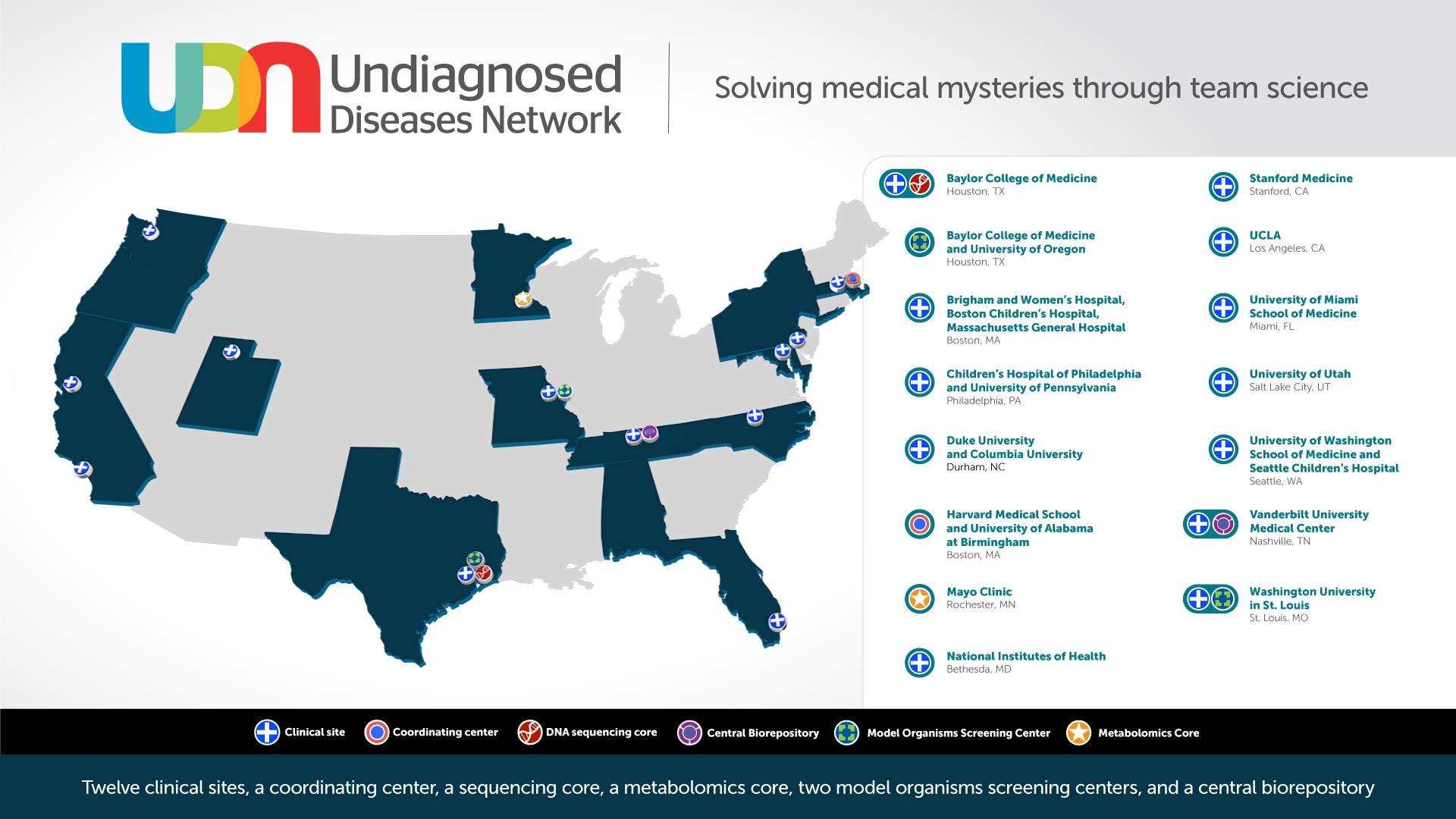 Applications
UDN does not accept all applicants due to the complex nature of the body and the diseases being investigated. However, they do fully review all applications.
Learn More
Manuscripts
View a curated list of UDN Coordinating Center publications dating back to 2015.
Learn More
Last updated: February 24, 2020