'Genomics2020': Taking Stock
As signaled by the rapid arrival of cold weather and the seemingly overnight arrival of holiday-themed daily life, the year 2018 is rapidly coming to an end. It has been another energetic and productive year at NHGRI, with every indication that 2019 will keep us just as busy. In particular - and as you will read below - the NHGRI strategic planning process is in full swing and being conducted on top of our otherwise frenetic day jobs! That process will prove to be a central part of 2019 for the Institute.
Stay warm and Happy Holidays!
All the best,

Genomics 2020: Taking Stock

Officially launched in February at a meeting of the National Advisory Council for Human Genome Research, NHGRI's new strategic planning process 'Establishing a 2020 Vision for Genomics' has spurred an accelerated pace of interactions with the scientific and public communities to shape the future of genomics and NHGRI's scientific priorities.

During a Virtual Town Hall in May, NHGRI collected input regarding the strategic planning process itself. Conducted entirely online and on the phone, and therefore accessible worldwide, this event generated feedback from researchers, trainees, industry experts, healthcare professionals, and other interested stakeholders. From there, NHGRI has approached specific audiences in various settings to learn about opportunities and challenges across a range of topics - from basic genomics, to genomic medicine, to the societal issues relevant to genomic advances, to the community and education needs related to genomics research. Staff members have hosted sessions during meetings of Institute advisory groups, as well as grantee program meetings. Webinars have also been used to gather input from focused groups, such as experts in ethical, legal, and social implications (ELSI) research.

In addition to soliciting input at NHGRI-planned meetings, staff members have attended scientific meetings. Engaging discussions have occurred with meeting attendees at Cold Spring Harbor Laboratory's Biology of Genomes and Biological Data Science Conferences, the American Society for Bioethics and Humanities Annual Conference, the American Medical Informatics Association Annual Symposium, the National Association of Biology Teachers Conference, the National Society of Genetic Counselors Annual Meeting, and other similarly relevant meetings.

To further the collection of diverse perspectives on the future of genomics, when NHGRI staff members have attended international meetings, they organized sessions to gather feedback from the attendees. To date, NHGRI has collected perspectives from attendees at the African Society of Human Genetics Meeting in Rwanda and the Global Alliance for Genomics and Health (GA4GH) Meeting in Switzerland.

Seminal to the process to date have been several major in-person Town Halls that gathered input from local communities. In partnership with academic institutions across the United States, NHGRI planned and conducted Town Halls at the University of Washington in Seattle, at Stanford University in the California Bay Area, and at Morehouse School of Medicine in Atlanta, Georgia. During these Town Halls, sessions were held encouraging general community input. In addition, specific sessions were devoted to hearing from scientific trainees about their thoughts on current and future opportunities in genomics. The outpouring of interest from trainees was notably energetic!

Recently, at the Town Hall at Morehouse School of Medicine in September and at a session during the American Society of Human Genetics Meeting in October, NHGRI 'pivoted' the conversation a bit. Specifically, rather than primarily listening to what attendees told the Institute, NHGRI staff also presented some of the recurrent themes that had emerged from the earlier conversations, with the attendees then giving their feedback about the evolving ideas. This 'pivot' from completely open-ended input to more directed feedback has proven to be valuable, allowing nascent ideas to solidify into more mature forms. As the strategic planning process surges ahead in 2019, the planned opportunities for engagement will increasingly involve soliciting feedback about emerging conclusions and proposed plans.

NHGRI has also issued a Notice in the NIH Guide, inviting the community to contribute to the process. Ideas and questions can always be submitted to genomics2020@nih.gov. Many more exciting events are in store along the path to 'Establishing a 2020 Vision for Genomics.' NHGRI values a diverse set of ideas and contributors, and has taken steps to reach as many communities as possible. To learn more about past and future strategic planning events, visit the News and Events page.
Using Race and Ethnicity Data in Biomedical Research


In October, the Journal of the American Medicine Association published a viewpoint authored by NHGRI Director Dr. Eric Green, National Institute on Minority Health and Health Disparities (NIMHD) Director Dr. Eliseo Perez-Stable, and Senior Advisor to the NHGRI Director for Genomics and Health Disparities, Vence Bonham, J.D., entitled "Examining How Race, Ethnicity, and Ancestry Data Are Used in Biomedical Research." The viewpoint discussed how race and ethnicity data are currently used in genomics research and proposes new paths forward for improved practices. The viewpoint grew out of a 2016 workshop jointly convened by NHGRI and NIMHD that discussed the use of race and ethnicity data in biomedical and clinical research as well as its influence on minority health and health disparities. For more information, see the recent NHGRI news feature on this topic.
Increasing Access and Utilization of ENCODE Data

In October, the NHGRI Encyclopedia of DNA Elements (ENCODE) Project held a workshop as an ancillary event at the American Society of Human Genetics (ASHG) Annual Meeting. At this half-day event, ENCODE consortium researchers and program managers gave talks detailing how to access and use ENCODE data. This is the seventh time that ENCODE has held such a workshop at an ASHG meeting. The workshop included an introduction to the ENCODE Project and resources available to access ENCODE data. Slides and other workshop materials are available on the NHGRI website.
Capturing the History of Genomics

Launched in 2012, the NHGRI History of Genomics Program aims to collect and organize historic materials related to the field of genomics and NHGRI as an organization, thereby ensuring that the Institute's historical assets are appropriately preserved, described, and made available for scholarly work. Through the efforts of the program, a collection of papers on "Genomics and the Human Genome Project" was recently published in a special issue of the Journal of the History of Biology.

This special issue, which emanates from an April 2015 NHGRI workshop entitled "Capturing the History of Genomics," represents the first body of scholarly work on genomics that directly draws from the History of Genomics Program's organized archives and oral histories. The published articles cover a range of topics including: pathbreaking efforts in bioinformatics and database development, human genomic variation research, genome technology development, and the notably important commitment to open science and free access to genomic data, as exemplified by the ''Bermuda Principles'' that governed genomic data sharing during the Human Genome Project. For more information, see the Special Issue Editors' Introduction: "Genomics and the Human Genome Project."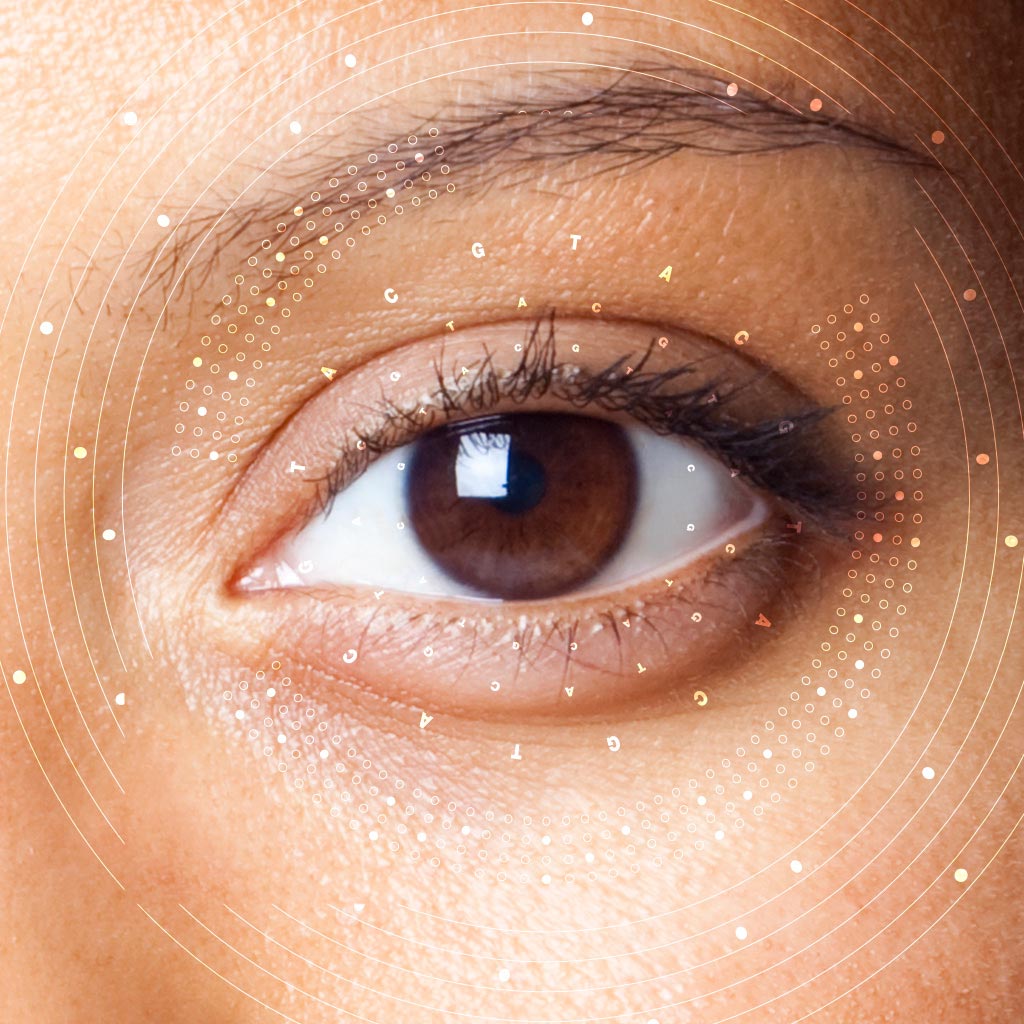 Genome: Unlocking Life's Code
The Genome: Unlocking Life's Code exhibition is currently touring North America.

Next: October 6, 2018 - January 6, 2019
County History Museum
Orlando, Florida
Learn More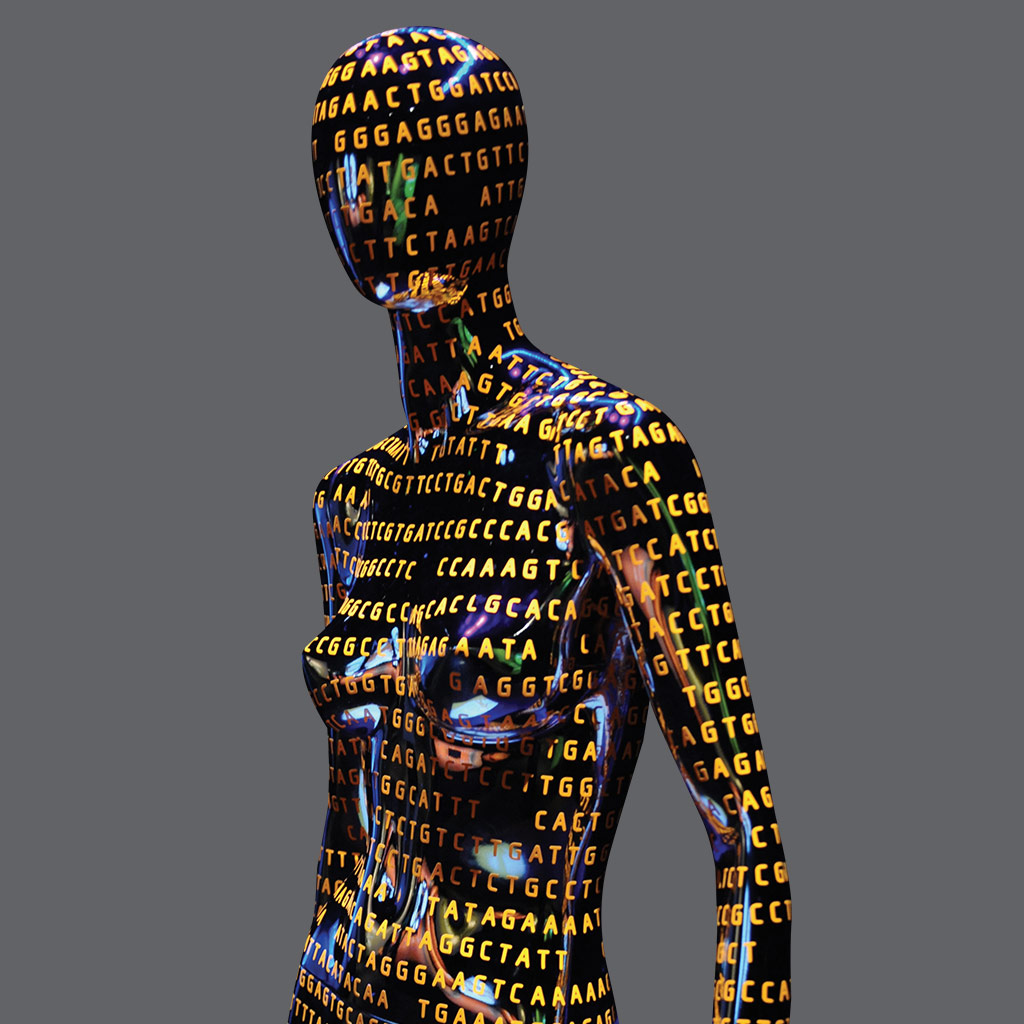 About The Genomics Landscape
A monthly update from the NHGRI Director on activities and accomplishments from the institute and the field of genomics.
Last updated: December 6, 2018