Bill Gahl Steps Down as NHGRI Clinical Director to Pursue Research
Last month, NHGRI experienced the closest thing that we have to a birthday celebration. On January 14, 1997, NHGRI was 'born' as an Institute, graduating from being a Center (the National Center for Human Genome Research). That means NHGRI just turned 22 years old as an Institute - so happy birthday to us!
Last month also brought the largest event to date associated with our ongoing 'Genomics2020' strategic planning process, a workshop focusing on the research opportunities for connecting genomic variation to phenotype (see story below). This gathering was nothing short of intense, stimulating, and exhilarating, with numerous compelling ideas emerging that will now feed into additional strategic-planning discussions.
All the best,

Bill Gahl Steps Down as Clinical Director

After ~16 years as Clinical Director within NHGRI's Intramural Research Program, Bill Gahl, M.D., Ph.D., stepped down from this important leadership position at the end of 2018. Bill has developed an outstanding track record as both a physician and a scientist. Although he has stepped down as Clinical Director, he will remain at NHGRI to focus on his research program.

Bill earned both an M.D. and a Ph.D. from the University of Wisconsin, after which he trained in pediatrics at the same institution. He then came to NIH for successive fellowships in clinical genetics and clinical biochemical genetics within the NIH's Inter-Institute Medical Genetics Training Program, which he then directed from 1989 to 1994. During his lengthy research career, Bill has focused on the natural history of rare metabolic disorders and the discovery of new genetic diseases. He has made seminal discoveries about inborn errors of metabolism (including the establishment of the field of lysosomal membrane transport) by discovering the basic defects in cystinosis, Salla disease, and infantile free sialic acid storage disease. He brought the cystine-depleting agent cysteamine, a life-saving compound, to New Drug Approval in 1994 by his testimony before an FDA panel. Bill has become the world's expert on cystinosis, disorders of sialic acid metabolism, Hermansky-Pudlak syndrome, and alkaptonuria.

One of Bill's signature professional achievements was the founding of the NIH Undiagnosed Diseases Program (UDP), announced in May 2008 by then-NIH Director Dr. Elias Zerhouni. The UDP aims to provide answers to patients with mysterious medical conditions that have long eluded diagnosis. This trans-NIH initiative, which has brought distinction to the NIH Intramural Research Program and the NIH Clinical Center, focuses on the most puzzling medical cases from around the world. As the founding Director of the UDP, Bill brokered a unique combination of medical and scientific resources to make genetic discoveries and further the research of undiagnosed diseases. Key to the UDP's successes to date has been Bill's ability to recruit both outstanding NIH clinicians as well as genomic experts and technologies (including genome sequencing) to the program. As one of his UDP highlights, Bill fondly recalls the discovery of the program's first new disease - Arterial Calcification due to Deficiency of CD73; this work was published in the New England Journal of Medicine in 2011. Building on the early successes of the UDP, NIH expanded the program to form a national Undiagnosed Diseases Network (UDN) in 2012. Bill worked internationally to expand that effort to the Undiagnosed Diseases Network International (UDNI), which now involves numerous clinical researchers in over a dozen countries. Without Bill's leadership and vision, these undiagnosed disease efforts would have never come to fruition.

Bill's record of accomplishments is quite impressive. He has published more than 450 papers and trained 42 biochemical geneticists. He has received the Dr. Nathan Davis Award for Outstanding Government Service from the American Medical Association, the Service to America Medal in Science and the Environment in 2011, a tribute by Senator Ben Cardin in the Congressional Record on March 10, 2015, and elected into the National Academy of Medicine in October 2018. As a seminal honor, Bill was invited to deliver the 2018 NIH Clinical Center Astute Clinician Lecture, which he presented on November 7, 2018. He has appeared on TV multiple times: 60 Minutes, CNN, FOX, PBS, Discovery Channel; in addition, he and the UDP/UDN have been featured in dozens of prominent news features in the printed and electronic press (e.g., see next story).

Known for his relentless repertoire of jokes, Bill has a large personality that is known well beyond NHGRI. His intellectual and community contributions to NHGRI and NIH have been nothing short of spectacular to date and will now continue in the next phase of his career. In the near future, a search will be launched for a new NHGRI Clinical Director; in the interim, Dr. Dan Kastner, Director of NHGRI's Division of Intramural Research, is serving as Acting Clinical Director. For more information on NHGRI's Office of the Clinical Director, see genome.gov/10001531/office-of-the-clinical-director//.
Undiagnosed Diseases Network Featured in New York Times


Last month, the NIH Undiagnosed Diseases Network (UDN) was featured in a New York Times article. The UDN is a research program that aims to improve and accelerate diagnosis of rare and undiagnosed conditions. The published article describes the experiences of three patients seen by the UDN team for clinical presentations that previously could not be diagnosed. Patients such as these often suffer the severe frustration of being unable to find treatment for their conditions or even of having clarity about their condition. The article describes the different UDN journeys for these three patients - one to a diagnosis, one to additional information and hope, and one to successful treatment.
"From Genome to Phenotype" Workshop


Last month, NHGRI convened a major 'Genomics2020' strategic planning workshop, entitled "From Genome to Phenotype: Genomic Variation Identification, Association, and Function in Human Health and Disease." Over 150 researchers gathered to discuss research opportunities for connecting genomic variation to phenotype. A key priority for human genomics is to understand the 'genotype-to-phenotype connection' for all human traits, thereby gaining fundamental insights about the nature of inherited disease. An active Twitter chat accompanied the workshop using the hashtag #genomics2020. A recorded videocast of the workshop's plenary sessions is now available.
DNA Day Essay Contest Now Open

The 14th Annual DNA Day Essay Contest, sponsored by the American Society of Human Genetics, is now open. The contest was established to commemorate the completion of the Human Genome Project in 2003. It is open to high school students worldwide and provides the opportunity for participants to examine, question, and reflect on important concepts in genomics. This year's question asks students if a medical provider should disclose a patient's genomic information to close relatives after receiving a diagnosis. Teachers must submit the essays for their students by Friday, March 8, 2019 through a dedicated link. Winners of the essay contest will be announced on Thursday, April 25, 2019.
2020 Vision for Genomics
The NHGRI 'Genomics2020' strategic planning workshop entitled "From Genome to Phenotype: Genomic Variation Identification, Association, and Function in Human Health and Disease" was held on January 22-24. View the recording on GenomeTV. To stay informed about the various strategic planning events, please sign up for email updates and monitor the 'Genomics2020' calendar.
Learn More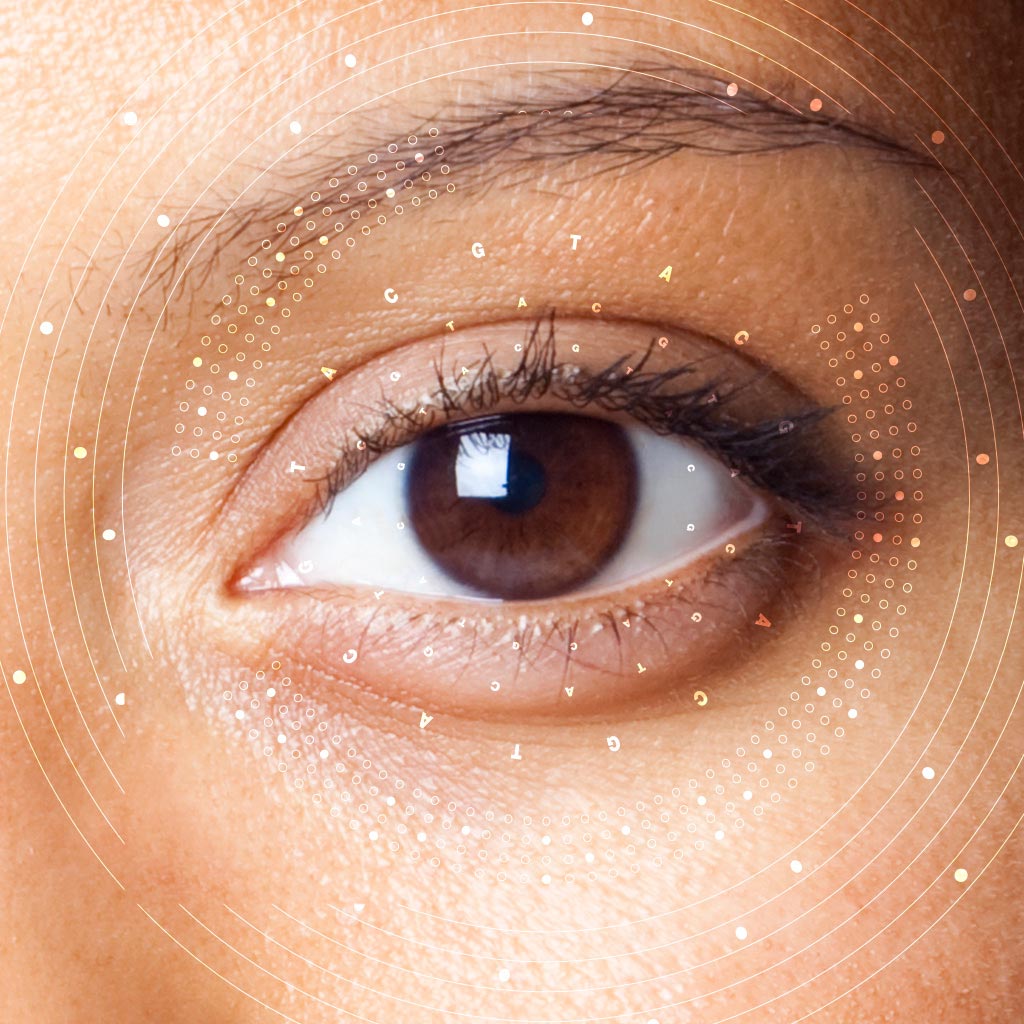 Genome: Unlocking Life's Code
The Genome: Unlocking Life's Code exhibition is currently touring North America.

Next: January 19, 2019 - May 19, 2019
McWane Science Center
Birmingham, Alabama
Learn More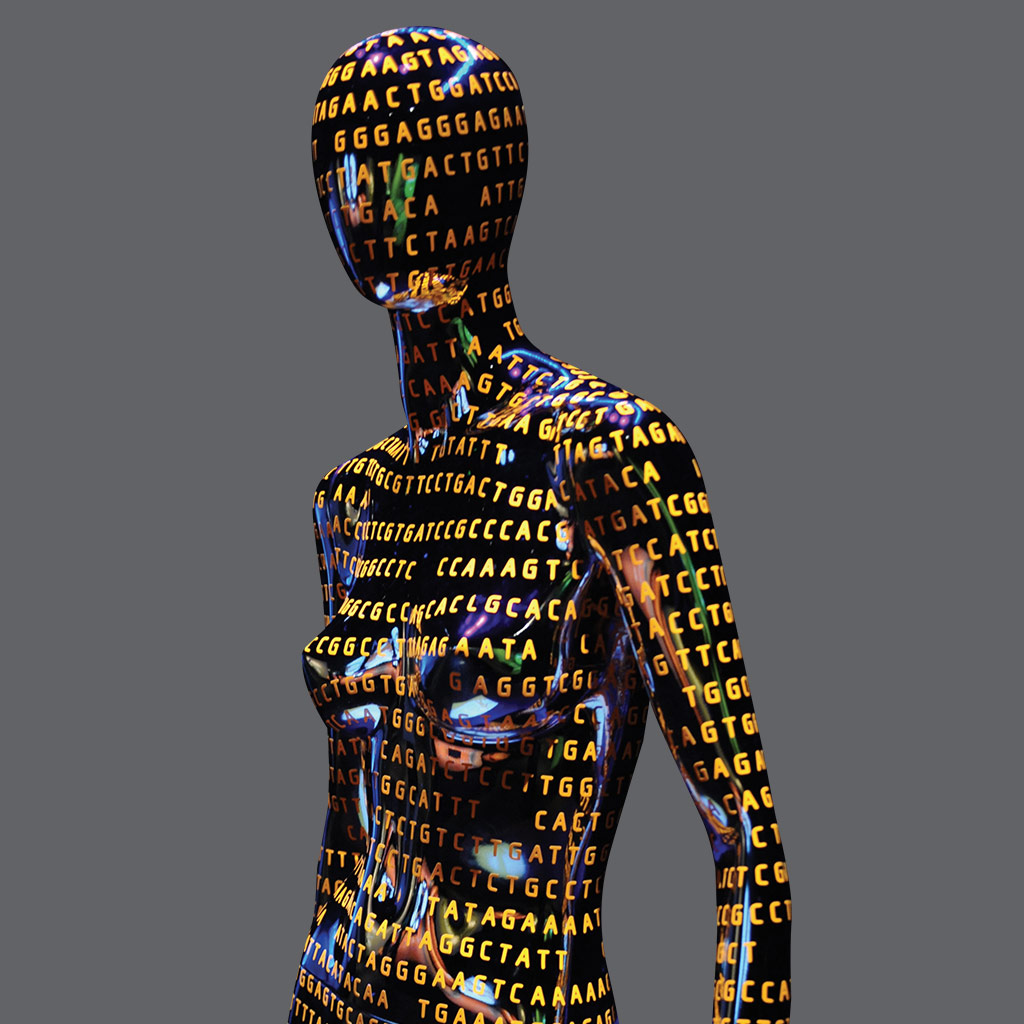 About The Genomics Landscape
A monthly update from the NHGRI Director on activities and accomplishments from the institute and the field of genomics.
Last updated: February 7, 2019