Mourning the Loss of an NIH Giant, NIAMS Director Steve Katz
Welcome to the New Year! It already looks like 2019 will be another active year for NHGRI and genomics.
Later this month, NHGRI is hosting our first major strategic planning workshop, entitled "From Genome to Phenotype: Genomic Variation Identification, Association, and Function in Human Health and Disease." This three-day (January 22-24) workshop aims to gather input about research opportunities for connecting genomic variation to phenotype, an area of intense interest and importance in human genomics. We anticipate that this workshop will help tailor the development of future NHGRI programs. Tune into workshop web page starting on January 22 to watch the workshop via live webcast.
All the best,

Mourning the Loss of NIAMS Director Steve Katz

In late December, NIH lost one of its most beloved leaders. Stephen (Steve) I. Katz, M.D., Ph.D., the long-time Director of the National Institute of Arthritis and Musculoskeletal and Skin Diseases (NIAMS), passed away suddenly. Steve was an outstanding physician, scientist, leader, and NHGRI friend. A world-renowned expert in investigative dermatology, Steve was responsible for training a large number the immunodermatologists now practicing in the United States and multiple countries around the world. He was a beacon of knowledge at the NIH as well as the larger biomedical research enterprise. His wisdom, wit, and judgment were nothing short of spectacular.

Steve was born in New York, grew up in Bethesda, trained in internal medicine and dermatology, and arrived at NIH in 1974. There, he initiated a highly productive research program in the immunology of skin diseases within the National Cancer Institute. In 1980, he was promoted to a Branch Chief. In 1995, he was identified as the perfect choice to fill the NIAMS Director position.

In his 23 years as NIAMS Director, Steve ably led the Institute and made major research contributions related to numerous important diseases. Recently, he played a central role in the Accelerating Medicines Partnership project, a public-private partnership involving NIH, the U.S. Food and Drug Administration, biopharmaceutical and life science companies, and non-profit organizations that aims to transform the current model for developing new diagnostics and treatments by jointly identifying and validating promising biological targets for therapeutics. In particular, his leadership role in the management of the project led to new insights into the pathogenesis of rheumatoid arthritis and lupus.

Throughout his career, Steve served as a valued mentor to hundreds of scientists, physicians, and fellow scientific leaders. Dan Kastner, NHGRI Scientific Director, benefited enormously from Steve's generous mentorship for many years, especially when Dan was a researcher and NIAMS Clinical Director (before coming to NHGRI). When Eric Green was first appointed NHGRI Director, Steve was assigned the role of serving as Eric's 'mentor' (a routine followed for all newly appointed NIH Institute/Center Directors); Eric recalls the valuable insights that Steve provided during their regular meetings over the ensuing months.

As NIAMS Director, Steve served under five different NIH Directors, all of whom regularly sought his advice and help. No issue was too challenging for Steve - he excelled at helping NIH flourish, always eager to help in any way. In short, he was a leader worthy of emulation.

Steve was truly a man of many talents. A distinguished physician scientist, an outstanding administrator, and a devoted public servant. He leaves behind a legacy of dedication, excellence, and integrity. The NIH and biomedical research community have benefited immensely from his myriad contributions.

To read more about this NIH giant, visit niams.nih.gov/newsroom/announcements/niams-mourns-loss-dr-steve-katz.
Promoting Diversity in Health-Related Research

Given the breadth of genomics research and its potential to affect all human populations, it is essential to have individuals with diverse backgrounds and perspectives participate in setting research agendas, performing the research, and examining the broader issues raised by genomic advances. NHGRI is committed to enhancing the pool of individuals from diverse backgrounds with appropriate training to pursue careers in genome sciences, genomic medicine, and genomics and society research. Towards that end, NHGRI recently issued a formal notice for administrative supplements that encourages eligible awardees to request funds for promoting diversity in health-related research; such supplemental funds would be used for recruiting and supporting students, postdoctoral fellows, and eligible investigators from diverse backgrounds, including those from groups that have been shown to be underrepresented in health-related research. Funds can be requested for up to two years of support beginning in Fiscal Year 2019. For more information, see the NHGRI notice and the NIH Funding Opportunity Announcement.
Genomic Medicine XI Meeting

In September, NHGRI gathered experts at a meeting entitled Genomic Medicine XI Meeting: Research Directions in Genomic Medicine Implementation. The meeting surveyed the current status of genomic medicine implementation research, identified current obstacles to implementation and how to overcome them, and defined where genomic medicine could or should be 5-10 years from now and the strategies needed for reaching these goals. A report from that meeting has now been released. Conclusions from the meeting include: (1) evidence for genomic medicine implementation will continue to be critical to drive the field, and an increase in the support for implementation research is needed from both NIH and external sources; (2) one major challenge to genomic medicine implementation is the lack of generalizability of frameworks, models, and data standards; and (3) better education and support of primary care physicians, healthcare experts, specialists, employers, and patients are required to help bring genomic medicine into everyday clinical practice.
2020 Vision for Genomics
A summary from the NHGRI Strategic Planning session held at the American Society of Bioethics and Humanities meeting in October 2018 is now available. A summary from the NHGRI 'Genomics2020' Town Hall that took place in September 2018 at Morehouse School of Medicine is now available.
Learn More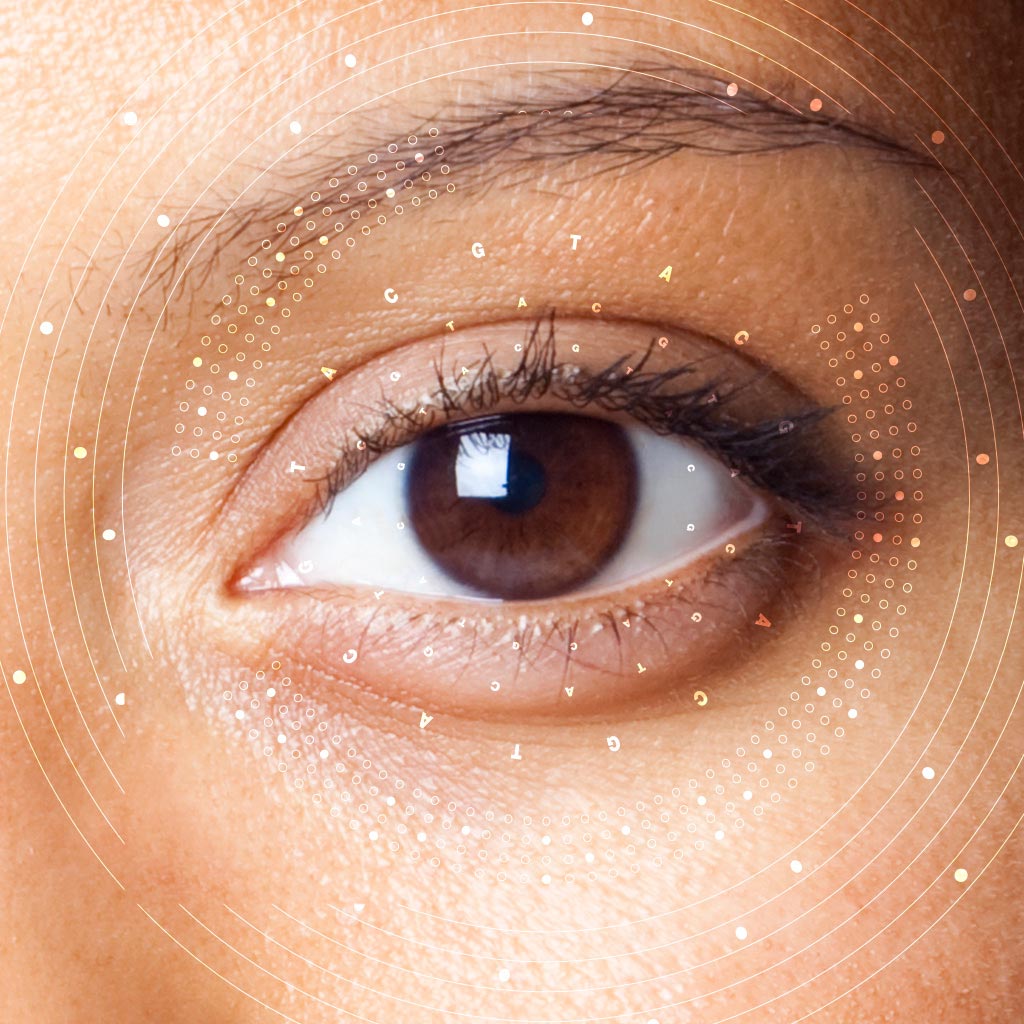 Genome: Unlocking Life's Code
The Genome: Unlocking Life's Code exhibition is currently touring North America.

Next: January 19, 2019 - May 19, 2019
McWane Science Center
Birmingham, Alabama
Learn More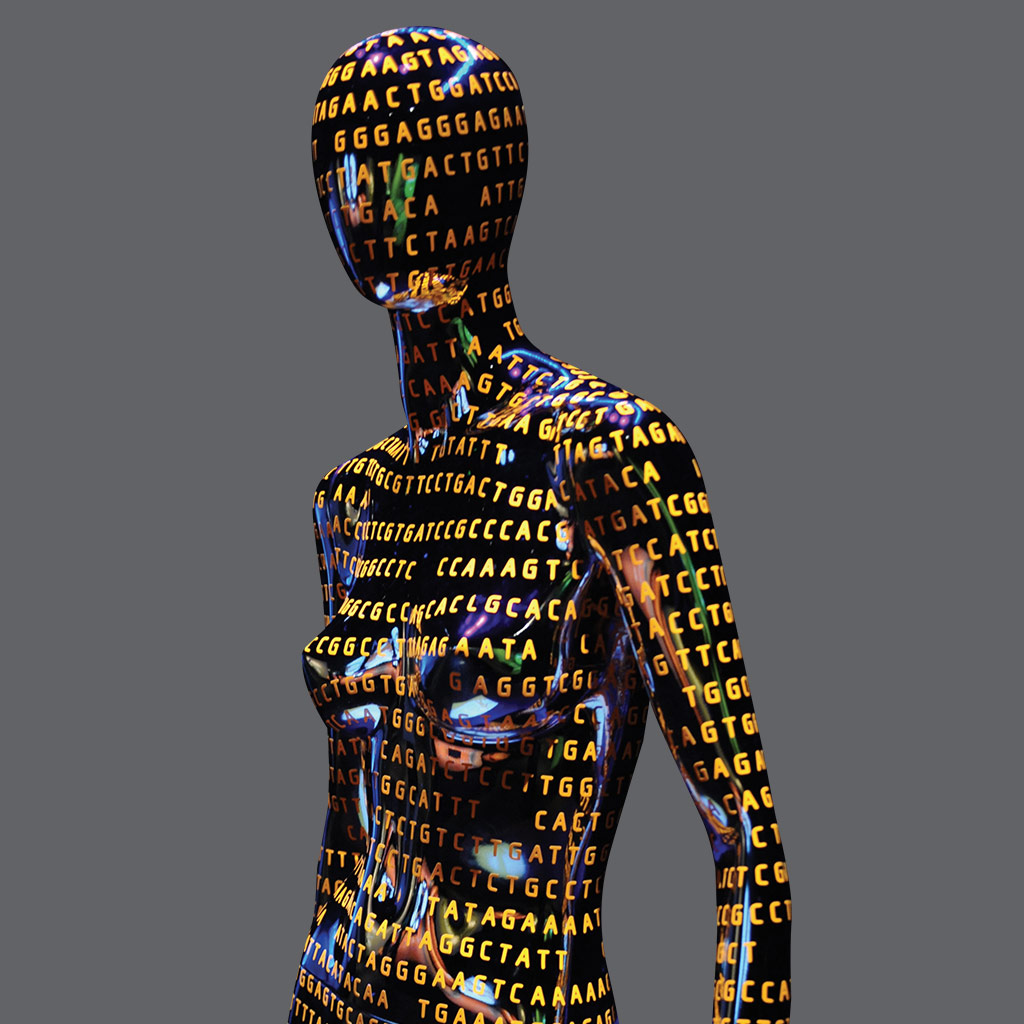 About The Genomics Landscape
A monthly update from the NHGRI Director on activities and accomplishments from the institute and the field of genomics.
Last updated: January 10, 2019