First FDA-Recognized Public Genetic Variant Database: ClinGen
With the most recent 'polar vortex' becoming a distant memory and with baseball's spring training now in full swing, we must be close to departing the winter. That means that National DNA Day is fast approaching. Each year, April 25 is special because it is National DNA Day, a designation intended to commemorate the completion of the Human Genome Project in 2003 and the discovery of DNA's double-helical structure in 1953. Watch the NHGRI DNA Day website for 2019 events and subscribe to the NHGRI DNA Day newsletter. Join in the celebration and consider planning a DNA Day event in your area!
All the best,

First FDA-Recognized Public Genetic Variant Database: ClinGen

In December 2018, the U.S. Food and Drug Administration (FDA) announced that they were recognizing NHGRI's Clinical Genome (ClinGen) Resource under their recent Public Human Genetic Variant Database guidance. This program is part of an FDA effort to provide genetic test developers access to consistent, expert-validated evidence that they can cite when seeking FDA approval of their tests. It is hoped that the availability of such information will decrease regulatory burdens and spur advances in the evaluation and implementation of precision medicine.

A fundamental challenge has been establishing which genes and gene variants are relevant in disease. ClinGen was launched in September 2013 to build an authoritative resource that defines the clinical relevance of genes and variants for use in medicine and research and to develop an expert-curated collection of genomic variant pathogenicity information. ClinGen also develops standards for the classification of variant relevance, which involves the use of the guidelines developed by the American College of Medical Genetics and Genomics(ACMG).

ClinGen has collected information on genetic variants across the genome, developed consensus methods to identify clinically relevant genetic variants, and made information about those variants available to researchers and clinicians. As of February 1, 2019, ClinGen has classified 670 gene-disease pairs. ClinGen is primarily funded by the NHGRI, with support for content curation from the Eunice Kennedy Shriver National Institute of Child Health and Human Development. ClinGen genomic variant interpretations are available to researchers and clinicians via the ClinVar database.

This is the first time that the FDA has formally recognized a public resource of genetic variants and their relationship to disease to help accelerate the development of reliable genetic tests. Genetic test makers, including those using 'next-generation' DNA sequencing methods, can now use genetic variant information in ClinGen to support clinical validity in premarket submissions to FDA. The intent is to streamline test development and increase access for patients to accurate, clinically relevant genetic tests.

Knowledge about genetic variants is already being used in clinical care, particularly to diagnose inherited disorders and to target drug therapy in cancer. However, more robust aggregation of evidence for assessing the clinical relevance of specific genes and genetic variants is needed to integrate the results of genetic tests into clinical care. Most genetic data are not collected and stored in a manner that is broadly accessible to researchers and clinicians -ClinGen is doing just that.

In the future, ClinGen investigators aim to accelerate curation of genes and genetic variants and expand to new disease areas. ClinGen will also explore integration of computational predictors into curation approaches and aim to ensure that ancestry and diversity are adequately addressed in the resource.
Patients and Researchers Working Together

The NHGRI Communications and Public Liaison Branch is creating a new set of videos that showcase NHGRI stories. The first of these has now been posted on the GenomeTV channel of YouTube and highlights the research of Dr. Chuck Venditti, a Senior Investigator in NHGRI's Intramural Research Program. The video focuses on the experience of a patient afflicted with methylmalonic acidemia (MMA) and how research by the Venditti laboratory is providing new insights about this devastating disease at the molecular level. The video will be part of a set of educational materials designed to support upcoming clinical trials to test several new treatments for MMA.
Gene Ontology Resource Turns 20

The Gene Ontology (GO) Resource, one of the founding members of NHGRI's Alliance of Genome Resources, recently celebrated its 20th anniversary. This milestone was commemorated by a recent publication in Nucleic Acids Research. GO provides structured, computable knowledge regarding the functions of genes and gene products and has been widely adopted in the life sciences community. The original GO publication (in 2000) has been cited over 10,000 times, placing it in the 99.9 percentile of NIH-funded publications. The new 2019 publication outlines current efforts of the GO Resource, which include: implementing an improved framework for gene function models; revision of the GO Resource and improved integration with external ontologies; and development of the GO ribbon, a configurable tool for visualizing GO annotations. For more information about GO, visit their website.
Policy and Education Fellowship Applications Being Accepted

NHGRI and the American Society for Human Genetics (ASHG) are committed to training professionals who can bring genomics to classrooms and the policy development process. Towards that end, the two organizations sponsor 16-month Genetics & Education and Genetics & Public Policy Fellowships that prepare scientists for new and exciting careers in education and public policy, respectively. The Genetics & Education Fellowship is geared for genetics professionals interested in developing their expertise in genomic literacy programs, science education policy, and education program development. The Genetics & Public Policy Fellowship is designed for genetics professionals to gain valuable policy experience at NHGRI, at ASHG, and in the U.S. Congress. Applications for both 2019 fellowships opened on February 25 and close on April 19.
Bruce Tromberg Appointed as New NIBIB Director

In January, Dr. Bruce Tromberg was appointed the new Director of NIH's National Institute of Biomedical Imaging and Bioengineering (NIBIB). A leader in the field of biophotonics and biomedical optics, Dr. Tromberg joined NIBIB from the University of California at Irvine, where he was a Professor with dual appointments in the Departments of Biomedical Engineering and Surgery. He was also Director of the university's Beckman Laser Institute and Medical Clinic, an interdisciplinary research, teaching, and clinical center for optics and photonics in biology and medicine. In his new role, Dr. Tromberg will oversee NIBIB's annual budget of approximately $378 million, which is used to conduct or support research and development of new biomedical imaging and bioengineering technologies and techniques to fundamentally improve the detection, treatment, and prevention of disease. NIBIB also supports multidisciplinary research in the physical, mathematical, and computational sciences. For more information on Dr. Tromberg and NIBIB, see their recent press release.
Noni Byrnes Appointed as New CSR Director

In February, Dr. Noni Byrnes was appointed the new Director of NIH's Center for Scientific Review (CSR), where she has served as Acting Director since May 2018. Dr. Byrnes started at CSR in 2000 as a Scientific Review Officer. Soon thereafter, she also assumed the role of managing CSR's Review Internship Program, which helps to transition bench and behavioral scientists to science administration positions. Later, she became the Chief of the CSR Cell Biology Integrated Review Group, and subsequently, she served as the Director of the Division of Basic and Integrative Biological Sciences. Dr. Byrnes will oversee an annual budget of more than $130 million and more than 500 scientific, support and contract personnel. In addition to overseeing the peer review of ~75% of grant applications received by NIH, CSR also manages the receipt and referral of all grant proposals for NIH and other parts of the U.S. Department of Health and Human Services, including the Centers for Disease Control and Prevention and the U.S. Food and Drug Administration. For more information on Dr. Byrnes and CSR, see their recent press release.
2020 Vision for Genomics
NHGRI will hold a Strategic Planning Session at the American Medical Informatics Association (AMIA) 2019 Informatics Summit on March 28 in San Francisco, CA. To stay informed about the various strategic planning events, please sign up for email updates and monitor the 'Genomics2020' calendar.
Learn More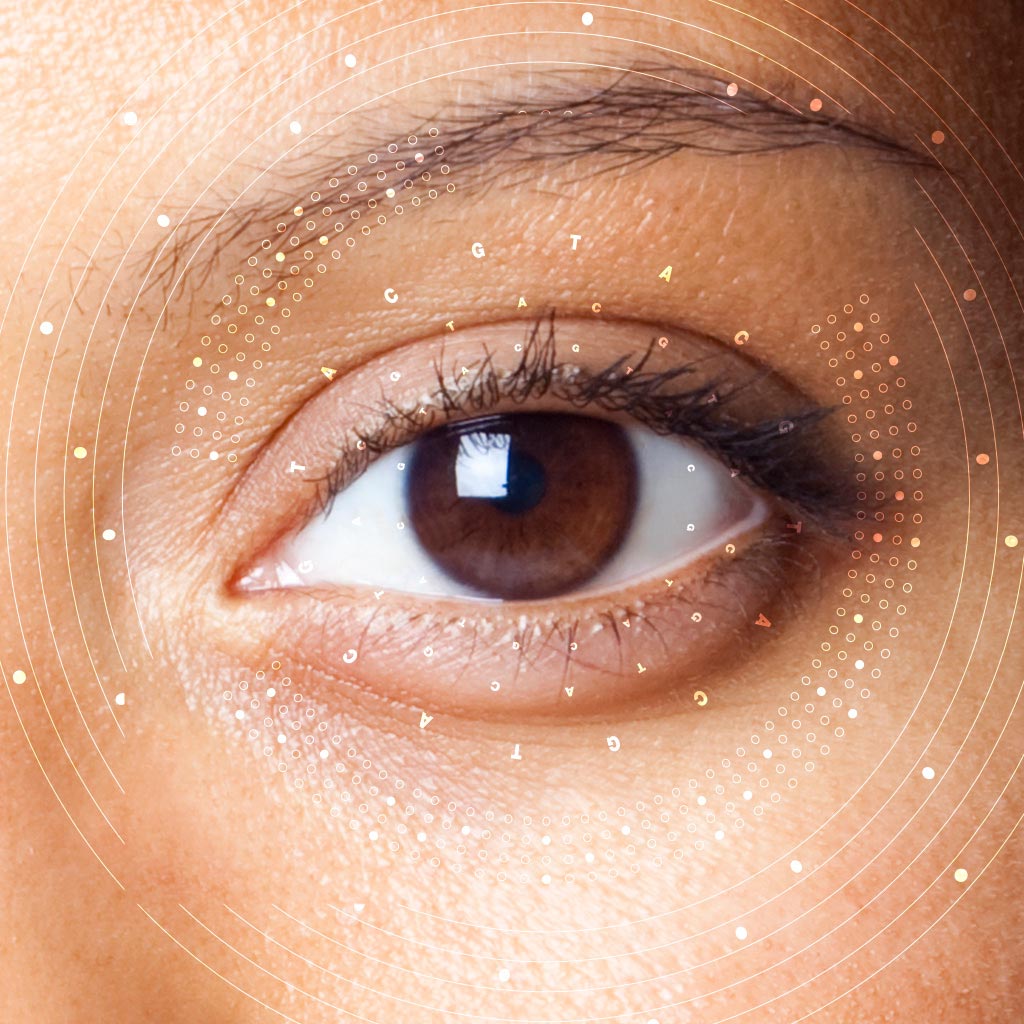 Related Resources

Genomics Research

Upcoming Webinar

Funding Opportunities

Funding News

NIH & NHGRI News
Genome: Unlocking Life's Code
The Genome: Unlocking Life's Code exhibition is currently touring North America.
Current: January 19, 2019 - May 19, 2019
McWane Science Center
Birmingham, Alabama
Next: Summer 2019
DaVinci Science Center
Allentown, PA
Learn More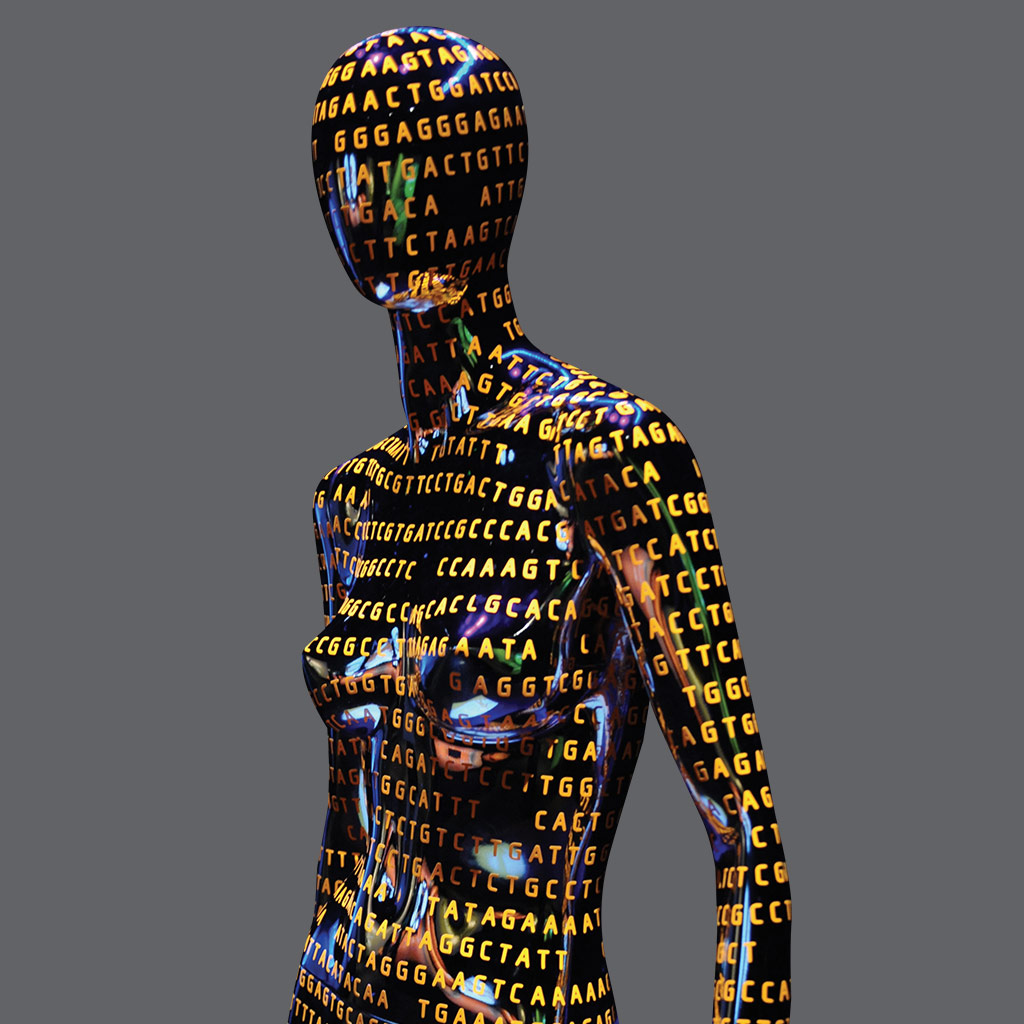 About The Genomics Landscape
A monthly update from the NHGRI Director on activities and accomplishments from the institute and the field of genomics.
Last updated: March 7, 2019