Celebrating the First Quarter Century of the NHGRI Intramural Research Program
Late last month, I encountered a wonderful surprise when I used Google one day. To celebrate its 20th birthday, Google created an animated video chronicling some major historical milestones over the last 20 years. Check out one of those milestones - of great pride for genomicists - about 20 seconds into the video. In other good news from the past month, two NHGRI Intramural investigators, William Gahl and Charles Rotimi, were elected into the National Academy of Medicine.

All the best,

NHGRI Intramural Research Program Celebrates 25 Years

On October 1, the NHGRI Intramural Research Program (IRP) celebrated its silver anniversary. Established in 1993, the NHGRI IRP was designed to serve as the focal point for genetics and genomics research at NIH and worldwide. It is dedicated to utilizing genomics to transform our understanding of biology and to use that information for improving human health.

Today, the IRP is a premier research program working to unravel the genomic bases of human disease. Over the past 25 years, NHGRI Intramural researchers and clinicians have made important contributions to genetics and genomics, including: identifying the genes responsible for numerous human genetic diseases; developing new paradigms for mapping, sequencing, and interpreting the human and other vertebrate genomes; developing and applying technologies for large-scale analyses of genome function; creating innovative computational tools for analyzing large quantities of genomic data; generating animal models critical to the study of human inherited disorders; and designing novel approaches for diagnosing and treating genetic diseases.

The IRP has research laboratories and clinical facilities on the main NIH campus in Bethesda, Maryland, as well as at other sites in Baltimore and Rockville, Maryland. NHGRI researchers collaborate with other investigators at NIH and at institutions worldwide in using genomics to understand better human disease. These endeavors have used genome sequence data from humans and other species to pinpoint hundreds of potential disease genes, including those implicated in cancer, diabetes, premature aging, hereditary deafness, and various neurological, developmental, metabolic, and immunological diseases. This research has involved basic scientists and clinicians, with the goal of developing better approaches for detecting, diagnosing, and managing these disorders.

To mark this important anniversary, NHGRI held a symposium entitled "NHGRI Intramural Research Program, a Quarter Century and Counting: A Symposium Celebrating 25 Years of Great Science." Following opening presentations by Drs. Eric Green, Francis Collins, and Michael Gottesman, invited guest Dr. Jennifer Doudna shared her cutting-edge research and insights about genome editing, an area of great interest to genomics and the Institute's IRP. Additional talks featured current IRP investigators (Drs. Adam Phillippy and Meru Sadhu) and former IRP trainees (Drs. Cisca Wijmenga, Elizabeth Grice, and Vorasuk Shotelersuk). Dr. Dan Kastner, NHGRI's current Scientific Director, then gave a "State of the IRP" talk, and the symposium ended with a finale presentation by NHGRI's Founding Scientific Director, Dr. Jeffrey Trent, who shared his personal account of the beginning of the NHGRI IRP, his thoughts on genetics and genomics research, and his passion for cancer genomics.

To learn more about the IRP and its first 25 years of research, visit genome.gov/DIR.
NIH's ClinGen and ClinVar Programs

A recent special issue of the journal Human Mutation featured two NIH Programs that are making significant contributions to precision medicine by collecting evidence about the relationship between genomic variants and human disease. The Clinical Genome Resource (ClinGen) aims to collect phenotypic and clinical information about variants across the genome, develop consensus approaches for identifying those variants that are clinically relevant, and disseminate the resulting information to researchers and clinicians. ClinVar is a freely accessible, public archive of reports of the relationships among genomic variants and phenotypes. The special issue highlights the broad array of advances made through these two programs.
New Policy for Summary Results from Genomic Studies

The National Institutes of Health (NIH) is updating its data management procedures under the NIH Genomic Data Sharing (GDS) Policy to allow unrestricted access to Genomic Summary Results (GSR) from most studies deposited in NIH-designated data repositories (e.g., the database of Genotypes and Phenotypes or dbGaP). This update provides access to GSR information in a way that is proportional to the privacy risk posed by sharing this information (relative to sharing individual-level genomic data). NIH recognizes that some study populations may have different privacy risks (e.g., those from isolated geographic regions or with rare or potentially stigmatizing traits), so studies may be designated as 'sensitive' through the Institutional Certification provided to NIH to govern future research use of the data; GSR from such studies will remain under controlled access. For more information, see here.
All of Us Program Funds Awards for Genome Sequencing Centers

The All of Us Research Program has awarded funds to three centers for generating genotype data and genome sequences from samples provided by the program's participants (already numbering over 110,000 and growing), generating valuable research data and returning information to participants who are interested in receiving them. The newly awarded centers are housed at Baylor College of Medicine (with partnerships at Johns Hopkins University and the University of Texas Health Sciences Center), the Broad Institute (with partnerships at Color and Partners HealthCare), and the University of Washington Northwest Genomics Center. For more information, see the All of Us announcement.
NHGRI's Charles Rotimi Named Quartz Africa Innovator

Dr. Charles Rotimi, Chief of the NHGRI Intramural Metabolic, Cardiovascular and Inflammatory Disease Genomics Branch and Director of the Trans-NIH Center for Research on Genomics and Global Health, was named one of the Quartz Africa Innovators for 2018. The Quartz Africa Innovators list features 30 of Africa's leaders in technology, arts, business, science, agriculture, design, and media. His work in genetic epidemiology and population genetics that includes an emphasis on studying DNA from African populations was also recently featured in an article in The Scientist.
2020 Vision for Genomics
NHGRI has released a notice inviting the community to contribute to the generation of the Institute's '2020 Vision for Genomics.
Learn More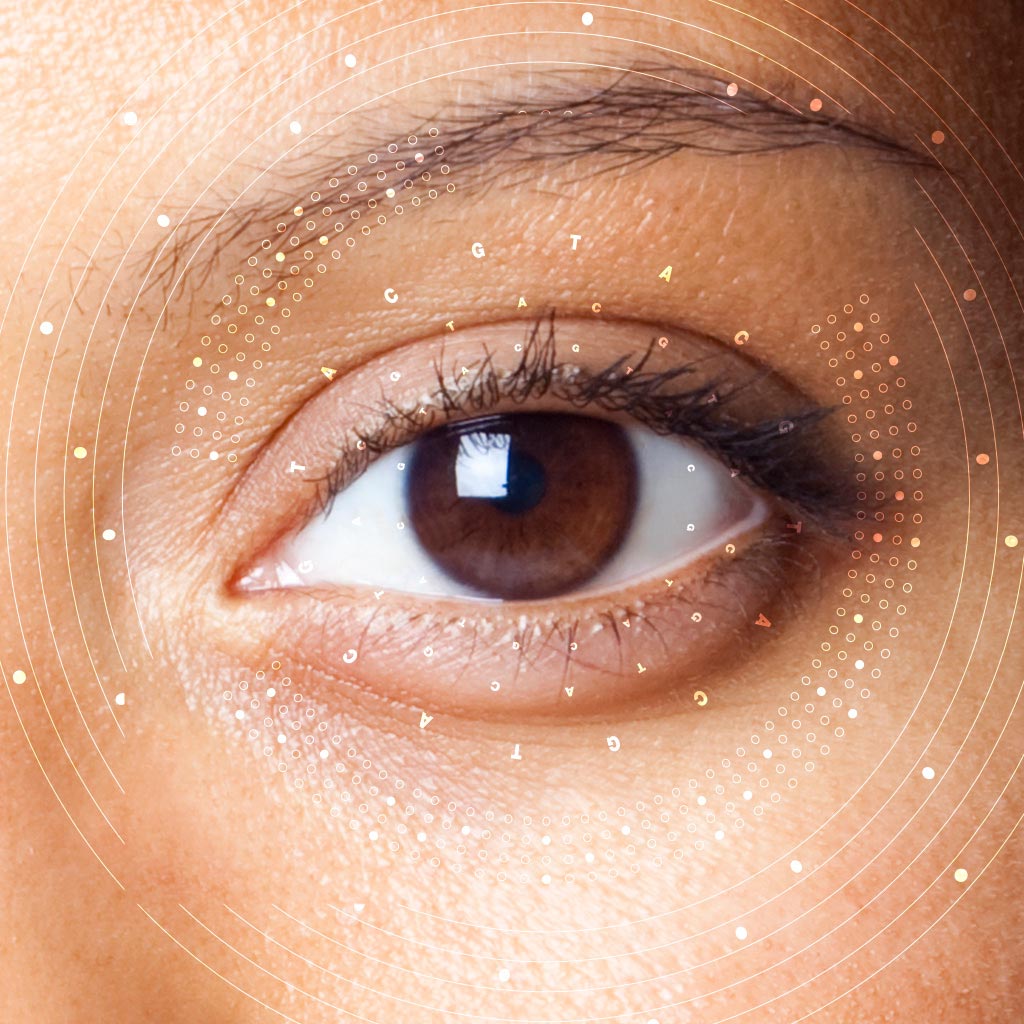 Genome: Unlocking Life's Code
The Genome: Unlocking Life's Code exhibition is currently touring North America.
Next: October 6, 2018 - January 6, 2019
County History Museum
Orlando, Florida
Learn More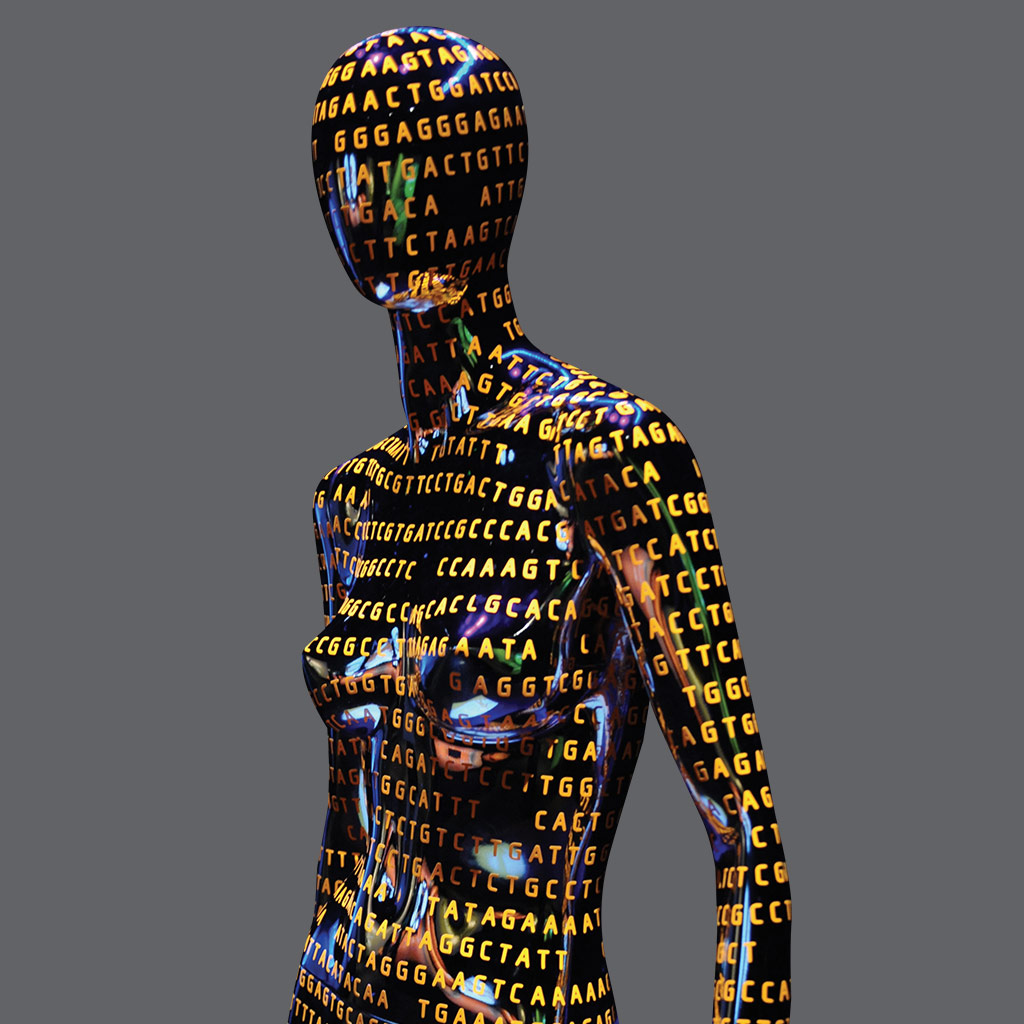 About The Genomics Landscape
A monthly update from the NHGRI Director on activities and accomplishments from the institute and the field of genomics.
Last updated: November 8, 2018