Medical Genetics Residency Program
The National Human Genome Research Institute (NHGRI) offers a three-year residency program in medical genetics that trains physicians to diagnose, manage and counsel patients with genetic disorders.
Overview

The Medical Genetics Residency Program exposes students to rare genetic disorders that might not be seen in a more typical medical genetics program; emphasizes clinical research, one of the few programs to do so; and grants access to the vast resources at the National Institutes of Health (NIH) and at other highly ranked medical institutions in the nation's capital. Participants gain broad experience in clinical and molecular genetics, metabolic diseases and cytogenetics.

M.D. candidates must have completed training in a primary US ACGME accredited residency and be board eligible or board certified in that speciality. Training is usually in pediatrics, internal medicine or obstetrics and gynecology, but M.D. candidates with other training may be accepted as well. M.D.'s must have a valid United States medical license from any state.
Program Structure

The first two years of the residency fulfills requirements of the Accreditation Council for Graduate Medical Education (ACGME). This includes 18 months of clinical and laboratory training followed by 6 months of research. Clinical training includes the unique and diverse patient populations at the NIH, as well as rotations through outstanding clinical programs within the metropolitan areas of Washington D.C. and Baltimore, Maryland, including at Children's National Health System, Johns Hopkins University Hospital, Walter Reed National Military Medical Center, Medstar Washington Hospital Center, Inova Health System and an impressive array of clinical and academic diagnostic laboratories in the area. Rotations outside of the NIH provide extensive experience with common inherited / genetic diseases in both inpatient and outpatient settings with disorders spanning the entire life span.

The third year of training can either be spent conducting specific research projects that are relevant to the fields of Medical Genetics and Genomics or by completing training in a specialty/sub-specialty of genetics; i.e. Medical Biochemical Genetics or the laboratory specialties of Clinical Biochemical Genetics or Laboratory of Genetics and Genomics. MD/PhD trainees have the option of an additional year of funding (4 total years) increasing the funded research time that can extend to 30 months beyond clinical training.
Additional Information

Residents are provided with tuition free didactic coursework through the NIH's Foundation for Advanced Education in the Sciences (FAES) in order to enhance clinical and laboratory training. Additional educational activities include a weekly clinical genetics conference and monthly journal clubs, laboratory sign-out conferences, dysmorphology conference, and genetics 'problem sets' geared toward the successful passing of the ABMGG certifying exams.

In addition to the categorical residency in clinical genetics, the NIH also offers three 'combined' programs in medical genetics including:

All graduate medical education at the NIH is sponsored by Clinical Center. The website for the NIH Graduate Medical Education Committee provides an abundance of insightful and practical information, including information on Federal employment, benefits, and salaries for NIH Residencies and Fellowships. The NIH is fortunate to offer a Loan Repayment Program (LRP) for residents with federally funded student debt. More information on the LRP can be obtained through the NIH Loan Repayment Program's website.
How to Apply

Application Information

The NIH Medical Genetics & Genomic Medicine Residency participates in the Medical Genetics Residency MATCH which typically occurs at the end of October. Applications should be submitted through the Electronic Residency Application Service (ERAS). Applicants must be U.S. citizens, Green Card holders or Foreign Nationals (with a valid Visa) and have completed a three (3) year U.S. ACGME accredited residency. Application can be made beginning in July of the year prior to the anticipated start date.
Program Contacts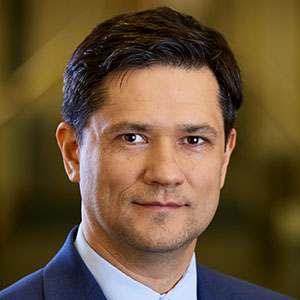 Oleg A. Shchelochkov, M.D.
Program Director,
NIH Medical Genetics and Genomic Medicine Residency
12 South Drive
Building 12A, Room 1033
Bethesda, MD 20814
Phone: (301) 435-2944
Fax: (301) 480-1721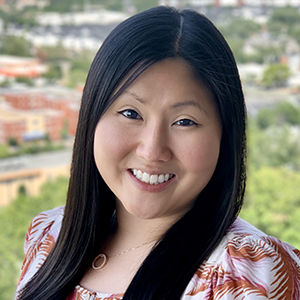 Holly Babcock, M.S, C.G.C.
Program Coordinator,
NIH Medical Genetics and Genomic Medicine Residency
Last updated: June 13, 2022