Scientific Updates on Organic Acidemias and Homocystinurias
Event Details
The National Human Genome Research Institute (NHGRI) and the National Center for Advancing Translational Sciences (NCATS) at the National Institutes of Health co-hosted a virtual meeting on "Scientific Updates on Organic Acidemias and Homocystinurias."
For over 15 years, the Organic Acid Research Section (OARS) of NHGRI has worked on organic acidemias with clinical and scientific partners to develop genomic and small molecule therapies for a number of the enzymatic defects in the propionyl-CoA and vitamin B12 (cobalamin) metabolic pathways.
This meeting will bring together researchers, clinicians, families and patient advocates from around the world to discuss the natural history, disease pathophysiology, genetics and treatments for rare inborn metabolic errors. We will also review the opportunities and challenges that patients and their physicians face in several upcoming small molecule, enzyme replacement and genomic phase I/II clinical trials.
Click on the hyperlinked presentation titles to view their respective videos.
All times are in ET.
Thursday, June 24
Scientific Session: Methylmalonic and Propionic Acidemias
Time
Topic
Speaker
10:00 - 10:05 a.m.
Introduction
Session 1
Moderator: Irini Manoli, M.D., Ph.D.
Clinical Associate Investigator, NHGRI
10:05 - 10:30 a.m.
Genomic Therapies for Methylmalonic and Propionic Acidemia
Charles P. Venditti, M.D., Ph.D.
10:30 - 11:00 a.m.
Liver Transplantation in Methylmalonic and Propionic Acidemia
Jerry Vockley, M.D., Ph.D.
11:00 - 11:30 a.m.
MMA and PA: First Guidelines Revision and Towards Novel Evidence
Patrick Forny, M.D., Ph.D.
11:30 - 12:00 p.m.
Role of Mitophagy in Methylmalonic Acidemia
Alessandro Luciani, Ph.D.
12:00 - 12:30 p.m.
Lunch Break
Session 2
Hilary Vernon, M.D., Ph.D.
Associate Professor of Genetic Medicine, Johns Hopkins University
12:30 - 12:50 p.m.
Acyl Modifications in MMA
PamelaSara Head, Ph.D.
12:50 - 1:15 p.m.
Mechanisms of Cardiomyopathy in Propionic Acidemia
Maria Fernandez-Velasco, Ph.D.
1:15 - 1:35 p.m.
Liver Transplant and Cardiomyopathy in Propionic Acidemia
Gerard Berry, M.D.
1:35 - 2:00 p.m.
Liver Neoplasms in Organic Acidemias: An Emerging Complication
Stephanie Grünewald, M.D., Ph.D., FRCPCH
2:00 - 2:30 p.m.
Break
Session 3
Elizabeth Ottinger, Ph.D.
Head of Project Management, Therapeutics Development Branch, NCATS
2:30 - 2:50 p.m.
Machine Learning for Biomarker Data Mining in Organic Acidemias
Oleg Shchelochkov, M.D.
2:50 - 3:10 p.m.
Hepatocyte-Based Models and Small Molecule Therapies for MMA/PA
Kimberly A. Chapman, M.D., Ph.D.
3:10 - 3:30 p.m.
Systemic AAV gene therapy for propionic acidemia (PA)
Randy Chandler, Ph.D.
3:30 - 4:00 p.m.
Pave-GT Program for Organic Acidemias
PJ Brooks, Ph.D.
4:00 - 4:30 p.m.
Panel Discussion: Promises and challenges of new therapies for OAs

Moderator: Oleg Shchelochkov, M.D., Director, Residency and Fellowship Programs, NHGRI

Panelists: Charles P. Venditti, Jerry Vockley, Gerard Berry, Stephanie Gruenewald, Kimberly A. Chapman
Friday, June 25
Scientific Session: Combined Methylmalonic Acidemia and Homocystinuria
Time
Topic
Speaker
10:00 - 10:05 a.m.
Introduction
Session 4
Jennifer L. Sloan, Ph.D.
Staff Scientist, NHGRI
10:05 - 10:30 a.m.
Remethylation Defects in the Inborn Errors of Vitamin B12 (cobalamin) Metabolism
David S. Rosenblatt, M.D.
10:30 - 10:45 a.m.
High-Dose B12 Therapy for cblC Deficiency
Irini Manoli, M.D., Ph.D.
10:45 - 11:10 a.m.
Pathophysiology of Manifestations of Methionine Synthesis Defects

Jean-Louis Guéant, M.D., Ph.D, DSc

11:10 - 11:35 a.m.
Mouse Models of cblC, cblX
Ross A. Poché, Ph.D.
11:35 - 12:00 p.m.
The Transcobalamin Receptor: Insights from Patients, Populations and Animal Models
Lawrence Brody, Ph.D.
12:00 - 12:30 p.m.
Lunch Break
Scientific Session: Homocystinuria
Time
Topic
Speaker
Session 5
Kimberly A. Chapman, M.D., Ph.D.
Associate Professor of Pediatrics
George Washington University Medical School and Health Sciences Center, CNMC
12:30 - 1:00 p.m.
Updates on Classic HCU Diagnosis and Management
Harvey Levy, M.D.
1:00 - 1:30 p.m.
Update on the Activities of the EHOD Collaboration
Martina Huemer, M.D.
1:30 - 2:00 p.m.
Newborn Screening for HCU
Marzia Pasquali, Ph.D.
2:00 - 2:30 p.m.
Treatment of CBS Deficient Mice by AAV-Mediated Gene Therapy
Warren Kruger, Ph.D.
2:30 - 3:00 p.m.
Break
Session 6
Jamie L. Fraser, M.D., Ph.D.
Director of Myelin Disorders Program and Fetal Genetics, Assistant Professor of Pediatrics, CNMC
3:00 - 3:20 p.m.

Enzyme Therapy for Homocystinuria: Research & Pre-clinical Development of PEG-CBS (OT-58, TVT-058)

Tomas Majtan, Pharm.D., Ph.D.
3:20 - 3:40 p.m.
How Elucidating Regulatory Cross-Talk Between Folate and Thiol Metabolism Can Lead to Improved Treatment in Classical Homocystinuria: A Possible Route to the End of Methionine Restriction?
Ken Maclean, Ph.D.
3:40 - 4:10 p.m.
Testing All Possible Amino Acid Changes in the Homocystinuria Proteins CBS and MTHFR
Frederick (Fritz) Roth, Ph.D.
4:10 - 4:30 p.m.
Panel Discussion: NBS for HCU, diagnostic and therapeutic challenges


Moderator: Charles Venditti, M.D., Ph.D.,
Senior Investigator, NHGRI

Panelists: David S. Rosenblatt, Harvey Levy, Marzia Pasquali, Martina Huemer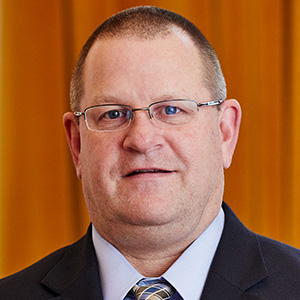 Charles P. Venditti, M.D., Ph.D.
Chief and Senior Investigator,
Metabolic Medicine Branch
Dr. Charles Venditti is a board-certified in pediatrics, clinical genetics and biochemical genetics and an attending physician at the Mark O. Hatfield Clinical Center at NIH, where he has initiated a translational research program to study the natural history and clinical phenotype(s) of the hereditary methylmalonic acidemias (MMA) and cobalamin metabolic disorders. The clinical research studies are paralleled by laboratory investigations that have focused on the development of experimental systems to study the genetics, genomics and biochemistry of organic acid metabolism in model organisms, including roundworms, mice and zebrafish. Using a translational research approach, Dr. Venditti and his colleagues have published a number of papers that connect disease pathophysiology in MMA to mitochondrial dysfunction and prove the efficacy of gene therapy as a treatment for both methylmalonic acidemia and propionic acidemia.
---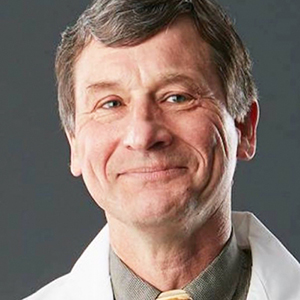 Jerry Vockley, M.D., Ph.D.
Chief of Medical Genetics,
UPMC Children's Hospital of Pittsburgh
Dr. Vockley received his undergraduate degree at Carnegie-Mellon University in Pittsburgh, Pennsylvania, and received his degree in Medicine and Genetics from the University of Pennsylvania School of Medicine in Philadelphia, Pennsylvania. He completed his pediatric residency at the University of Colorado Health Science Center, and his postdoctoral fellowship in Human Genetic and Pediatrics at Yale University School of Medicine in New Haven, Connecticut. Before assuming his current position in Pittsburgh, Dr. Vockley was Chair of Medical Genetics in the Mayo Clinic School of Medicine.
Dr. Vockley is internationally recognized as a leader in the field of inborn errors of metabolism. His current research focuses on mitochondrial energy metabolism, novel therapies for disorders of fatty acid oxidation and amino acid metabolism, and population genetics of the Plain communities in the United States. He has published ~300 peer reviewed scholarly articles, is the principal investigator on four NIH grants and a co-investigator on 7 others. He has an active clinical research program and participates in and consults on multiple gene therapy trials. Dr. Vockley has served on numerous national and international scientific boards including the Advisory Committee (to the Secretary of Health and Human Services) on Heritable Disorders in Newborns and Children where he was chair of the technology committee. He is a Founding Fellow of the American College of Medical Genetics and Genomics, and currently serves on its board of directors. He is co-chair of the International Network on Fatty Acid Oxidation Research and Therapy (INFORM). He also serves as chair of the Pennsylvania State Newborn Screening Advisory Committee and the Board of Directors of the American College of Medical Genetics and Genomics. He is a past president of the International Organizing Committee for the International Congress on Inborn Errors of Metabolism and the Society for the Inherited Metabolic Disorders (SIMD), and co-founder and editor of the North American Metabolic Academy.
---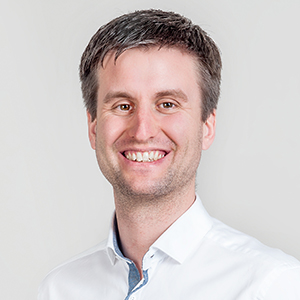 Patrick Forny, M.D., Ph.D.
Clinical and Research Fellow in Pediatric Metabolic Medicine,
Kinderspital Zürich
After completion of his medical studies at the University of Zürich, Switzerland, Patrick Forny pursued a dual training as a scientist and a pediatric physician in metabolic medicine. To the former, he conducted his Ph.D. thesis on the rare inborn error of metabolism methylmalonic aciduria, combining the study of patient cohorts with basic biochemical and molecular techniques with an aim to identify novel therapeutic targets. This involved an EMBO funded research exchange to the University of Oxford, UK, for structural work on the key enzyme methylmalonyl-CoA mutase, as well as a stay at the University of Bergen, Norway, for in vitro high-throughput drug screening. To the latter, his clinical program has included training in general and metabolic pediatrics at the University Children's Hospital Zürich, Switzerland, and at Great Ormond Street Hospital for Children London, UK. Currently, he works as a clinical and research fellow at the Division of Metabolism, University Children's Hospital Zürich, Switzerland.
---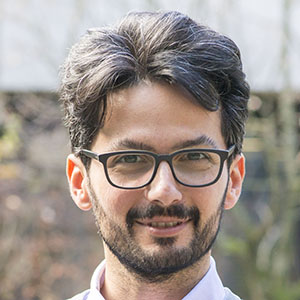 Alessandro Luciani, Ph.D.
Senior Scientist,
Institute of Physiology at the University of Zurich
Dr. Alessandro Luciani, Ph.D., is a senior scientist in the Institute of Physiology at the University of Zurich, Switzerland.
After completion of his master and PhD studies at the Universities of Naples and Foggia (Italy), he moved to San Raffaele Scientific Institute (Milan, Italy) to pursue a training in cell biology. There, he used advanced microscopy and chemical genetic techniques to interrogate how an evolutionary conserved, "self-eating" process known as autophagy operates to ensure the maintenance of proteostasis network and how its decline drives cellular dysfunction in protein misfolding diseases such as Cystic Fibrosis.
In 2012, he joined as senior Postdoc the laboratory of Olivier Devuyst at the Institute of Physiology at the University of Zurich. Working in that group, he took advantage of innovative model organisms and physiologically relevant cell systems, in combination with biochemical and microscopy–based assays, to understand how autophagy-lysosome degradation pathways maintain epithelial differentiation and homeostasis, and how they are deregulated in rare inherited disorders affecting the epithelial cells lining the proximal tubule of the kidney.
Currently, Dr. Luciani studies the signalling circuitries that regulate the lysosome dynamics and identity, and their functions in the context of kidney homeostasis and disease. His long-term goal is to translate the knowledge of lysosome biology to the treatment of kidney disorders associated with lysosome dysfunction.
---
Olivier Devuyst, M.D., Ph.D.
Full Professor in the Institute of Physiology,
University of Zurich
Olivier Devuyst, M.D., Ph.D., graduated from UCLouvain in Brussels (Belgium) and trained in Brussels and at the Technion Institute (Haifa, Israel) and the Johns Hopkins Medical School (Baltimore, USA). He is Full Professor of Medicine at the University of Zurich (Switzerland) and has a joint appointment in nephrology at UCLouvain Medical School and Saint-Luc Academic Hospital in Brussels.
Dr. Devuyst and his group use a multi-level approach combining innovative disease models, deep phenotyping, and molecular and population genetics to investigate the pathophysiology of inherited kidney diseases. This joint work identified new mechanisms involved in rare genetic disorders affecting tubular cells and their relevance for kidney physiology, paving the way for novel therapeutic approaches.
O. Devuyst has authored more than 400 articles that are cited > 30'000 times (h-index 82, Google Scholar). He is funded by national and international agencies including the EU and the NIH. He coordinated several EU-funded research networks and established the Working Group on Inherited Kidney Disorders of the ERA-EDTA. He co-chair the University priority program on rare diseases in Zurich.
Dr. Devuyst is a Fellow of the Royal Academy of Medicine of Belgium and has been the laureate of several international prizes including the 2019 D.G. Oreopoulos Award of the Canadian Society of Nephrology and the 2019 ERA-EDTA Award for Outstanding Basic Science Contributions to Nephrology. He is Associate Editor of Kidney International, Nephrology Dialysis Transplantation, and Orphanet Journal of Rare Diseases; and he serves in the Editorial Board of Clin J Am Soc Nephrol, Peritoneal Dialysis International, Frontiers in Physiology and Pflügers Archiv.
---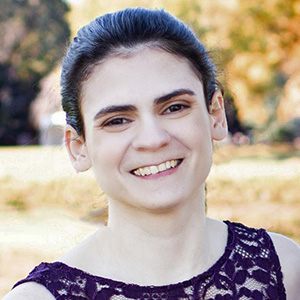 PamelaSara Head, Ph.D.
PRAT Fellow, Charles Venditti Lab,
National Human Genome Research Institute
PamelaSara Head Ph.D. is a PRAT fellow in the lab of Dr. Charles P. Venditti M.D., Ph.D. at the National Human Genome Research Institute where she studies the molecular mechanisms that drive pathophysiology of methylmalonic acidemia (MMA), an inborn error of metabolism. MMA is a rare, life-threatening genetic disease with multisystemic manifestations resulting from deficiencies in mitochondrial methylmalonyl-CoA mutase (MMUT), the enzyme responsible for the terminal catabolism of essential amino acids, odd chain fatty acids, and cholesterol (acyl-CoA metabolism). Dr. Head is exploring an alternative consequence of this impaired acyl-CoA metabolism: the unregulated accumulation of MMA specific posttranslational modifications (PTMs) on enzymes in critical intracellular pathways, and their contribution to MMA pathophysiology. After graduation from the Georgia Institute of Technology, Dr. Head earned her Ph.D. in genetics and molecular biology at Emory University in the laboratory of Dr. David Yu M.D., Ph.D. where she studied regulation of the DNA damage response (DDR), genomic instability, and cancer. Her long-term goals are to define the disease mechanisms in MMA and to develop a new class of gene and cellular therapies targeted at the reversal of excessive PTMs as a treatment for MMA and related organic acidemias.
---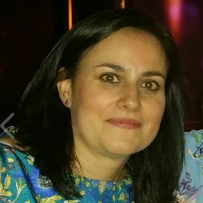 María Fernandez Velasco, Ph.D.
Senior Researcher,
University Hospital La Paz
Dr. María Fernandez Velasco is Senior Researcher at the Institute of Research of La PAZ Hospital (IdiPAZ) in Madrid, Spain. She gained her experience in the study of intracellular mechanisms involved in cardiovascular diseases during her PhD training in Spain and abroad. Her Doctoral Thesis was focused on the study of novel mechanisms in experimental cardiac hypertrophy. During her postdoctoral training in France, she analysed the regulation of excitation-contraction coupling in heart failure and arrhythmogenesis. Her second postdoctoral stay was focused in the study the role of the inflammatory response in cardiac physiopathology. At present, Dr. Fernández leads several projects related to the involvement of the intracellular calcium mishandling in the progression of several cardiovascular diseases, such as heart failure, metabolic syndromes or propionic acidemia.
---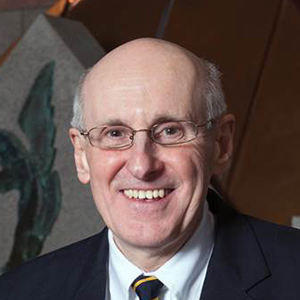 Gerard T. Berry, M.D.
Harvey Levy Chair in Metabolism and Director of the Metabolism Program,
Boston Children's Hospital
Gerard T. Berry, M.D., a biochemical geneticist and pediatric endocrinologist, is the Harvey Levy Chair in Metabolism and Director of the Metabolism Program at Boston Children's Hospital, Professor of Pediatrics at the Harvard Medical School, and Director of the Harvard Medical School Biochemical Genetics Training Program. He is the President of the Society for Inherited Metabolic Disorders (SIMD). He is a Communicating Editor for the Journal of Inherited Metabolic Diseases and on the Editorial Board for the Journal, Metabolism. He is the Co-Editor for the Journal, Molecular Genetics and Metabolism-Reports. He is the co-chair for the Metabolomics Working Group of the NIH Undiagnosed Diseases Network (UDN). His review panel and other NIH service work included serving as a Member of Gene Therapy and Inborn Errors (GTIE) Special Emphasis Panel, a Member of the Therapeutic Advances for Genetic Diseases (TAG) study section and the Chairman of the Rare Diseases Clinical Research Network Data and Safety Monitoring Board 2. Dr. Berry has been the recipient of both NIH and non-federal grant awards. He has published over 200 peer-reviewed papers and over 45 book chapters. He was the recipient of the 2004 Emmanuel Shapiro SIMD Award. Dr. Berry's primary clinical and basic science research efforts are focused on Galactosemia and, secondarily, on myo-inositol metabolism in the brain particularly during fetal development.
---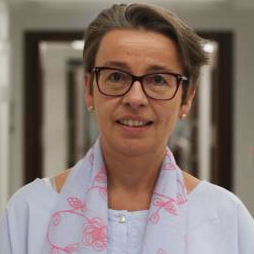 Stephanie Grünewald, M.D., Ph.D., FRCPCH
Consultant Metabolic Paediatrician and Clinical Lead,
Great Ormond Street Hospital
Dr Grünewald joined the Consultant team of Inherited Metabolic Diseases (IMDs) at Great Ormond Street Hospital in 2004. She is also a Senior Lecturer at the Institute of Child Health.
After having completed her paediatric training in Düsseldorf, she commenced her sub-speciality training in Inborn Errors of Metabolism. She had the opportunity to be trained in four leading European Metabolic Centres, including Düsseldorf/Germany, Nijmegen/The Netherlands, Leuven/Belgium and London/UK. Whilst being on a postdoctoral and clinical fellow position at the University of Leuven, her main clinical and basic research interest was focused on the emerging field of congenital disorder of glycosylation (CDG), resulting in the discovery of several new disorders. She was granted a Marie Curie Fellowship, and completed her Habilitation at the University of Essen / Germany and finalised her PhD on "Congenital Disorders of Glycosylation – Clinical and Molecular Studies" in 2006 at the University of Nijmegen. Prior to her appointment in GOSH she worked as a Consultant in Neuropaediatrics with special interest in Metabolic Medicine and Reader at the University Hospital in Essen/Germany.
In her current position, she combines clinical and academic work on a broad spectrum of IMD. Dr Grünewald is Chief and Principle Investigator of several clinical trials and international registries and is a member of various International disease specific IMD networks and advisory boards.
---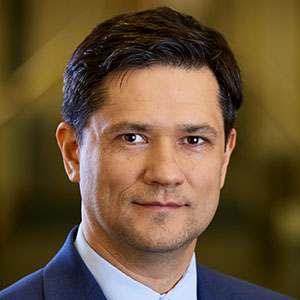 Oleg A. Shchelochkov, M.D.
Director,
Medical Genetics and Genomic Medicine Training Program
Dr. Oleg Shchelochkov is a physician-scientist in the Office of Clinical Director and Director of Residency and Fellowship Programs at the National Human Genome Research Institute, Bethesda, MD. Dr. Oleg is board-certified in Pediatrics, Clinical Genetics, and Medical Biochemical Genetics. Using clinical research, data science, and molecular biology, Dr. Shchelochkov is leading efforts to gain new insights into the mechanisms of organic acidemias and to create a path for novel genomic therapies.
---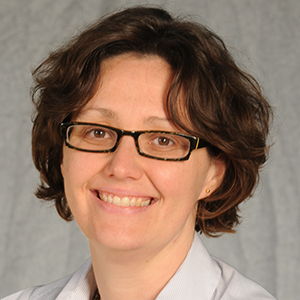 Kimberly A. Chapman, M.D., Ph.D., FACMG, FAAP, FABIM
Associate Professor of Pediatrics,
George Washington University School of Medicine and Health Sciences
Dr. Kim Chapman is an associate professor of Pediatrics at the George Washington University Medical School and Health Sciences Center. She is also an attending geneticist at Children's National Rare Disease Institute in Washington DC. Dr. Chapman received a B.S in chemistry and a B.A. in biology from Saint Louis University (St. Louis, MO), a Ph.D in molecular biology and biochemistry from the University of Nebraska, and a M.D. from the University of Nebraska College of Medicine. She subsequently trained in internal medicine and pediatrics at the University of Pittsburgh Health Sciences Center in Pittsburgh, PA and clinical genetics and clinical biochemical genetics at the Children's Hospital of Philadelphia, Philadelphia, PA. She is board certified in internal medicine, pediatrics, clinical genetics and clinical biochemical genetics. She divides her time between clinical activities in genetics and metabolism at Children's National and basic science research exploring energy metabolism in patients and their cells with propionic acidemia and methylmalonic aciduria with the aim of improving therapies and morbidity in organic acidemias and other energy deficiency inborn errors.
---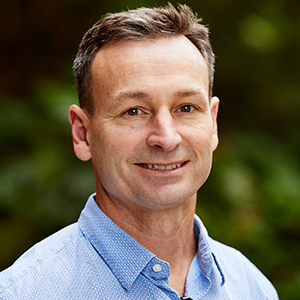 Randy Chandler, Ph.D., M.B.
Associate Investigator,
Metabolic Medicine Branch
Dr. Chandler is a staff scientist for the National Human Genome Research Institute at the National Institutes of Health (NIH) in Bethesda, MD. Prior to joining the NIH in 2003, he was a research scientist at the University of Pennsylvania School of Medicine, where his research focused on adeno-associated virus (AAV) gene therapy for the treatment of hemophilia A, a genetically inherited bleeding disorder. Since coming to the NIH, his research has focused on the pre-clinical efficacy of AAV gene therapy as a treatment for methylmalonic and propionic acidemia and the study of pathophysiology of these diseases using animal models. As a result of his research efforts, Dr. Chandler received the Emmanuel Shapira Award from the Society for Inherited Metabolic Disorders in 2007 and a Translational Research Award from the American Society of Human Genetics in 2008. In 2012 he received the European Society of Gene and Cell Therapy's Young Investigator Award for his contributions to the field of gene therapy. He received his Bachelor of Science degree in biology from Saint Joseph's University, Master of Biotechnology degree from the University of Pennsylvania, and Doctor of Philosophy in molecular medicine from George Washington University.
---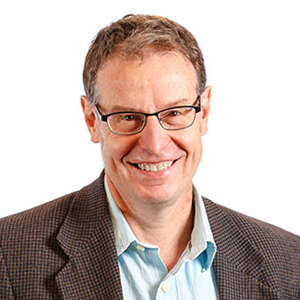 PJ Brooks, Ph.D.
Program Director, Office of Rare Diseases Research,
National Center for Advancing Translational Sciences
Philip John (PJ) Brooks joined the NCATS Office of Rare Diseases Research as a program director in August 2018. Prior to that time, he was in the NCATS Division of Clinical Innovation, where he was the lead program director for the Clinical and Translational Science Awards (CTSA) Program Collaborative Innovation Awards, designed to fund projects that will result in novel and creative approaches to overcoming roadblocks in translational science (PAR-18-244 and PAR-18-245). Brooks represents NCATS on the Trans-NIH Gene Therapy Working Group, and  the Regenerative Medicine Innovation Project, and he also is the Working Group Coordinator for the NIH Common Fund program on Somatic Cell Genome Editing. Brooks recently was elected as the chair of the Interdisciplinary Scientific Committee of the International Rare Diseases Research Consortium.
Brooks received his doctorate in neurobiology from the University of North Carolina at Chapel Hill. After completing a postdoctoral fellowship at the Rockefeller University, Brooks became an investigator in the intramural program of the National Institute on Alcohol Abuse and Alcoholism. He developed an internationally recognized research program focused on two distinct areas: the molecular basis of alcohol-related cancer, and rare neurologic diseases resulting from defective DNA repair, including xeroderma pigmentosum, Cockanye syndrome and Fanconi anemia.
Brooks' research on rare genetic diseases gave him the opportunity to meet with patients and their families, which had a powerful impact on his view of the importance of translational science in rare diseases. He believes that nucleic acids have clear therapeutic potential for single-gene disorders, as indicated by recent approvals of oligonucleotide therapeutics and gene therapy. However, the ability to deliver these complex molecules to the affected cell types remains the limiting factor in many diseases. Brooks wrote funding opportunities (PAR-20-098 and PAR-20-109) to support innovative approaches to delivering genome editors to target cell types.
Brooks is interested in accelerating clinical trials in rare diseases by moving beyond "one disease at a time" approaches. Examples include the development of therapeutics that target shared molecular mechanisms underlying multiple rare diseases, and the implementation of platform vector gene therapy trials (see: NCATS Collaborative Rare Disease Platform Vector Gene Therapy Trial).
---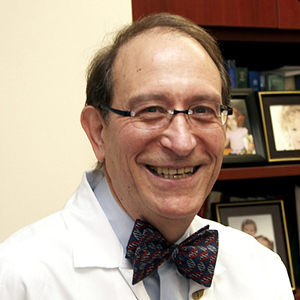 David Rosenblatt, M.D.
Chief of Medical Genetics,
Jewish General Hospital
Dr. David Rosenblatt, Holder, Dodd Q. Chu and Family Chair in Medical Genetics and Professor, Departments of Human Genetics, Medicine, Pediatrics, and Biology at McGill University, and Chief of the Division of Medical Genetics at the Jewish General Hospital, is a leader of basic and clinical research and education in human genetics in Canada and internationally. He has made major contributions to our knowledge of inherited metabolic diseases, particularly in the genetics and treatment of defects of the vitamins folic acid and vitamin B12. As Chair of the Department of Human Genetics at McGill's Faculty of Medicine from 2001-2013, he built an outstanding department that has achieved international prominence both for research, and also for the education of basic and clinical scientists, clinical and laboratory physicians, and genetic counsellors. He has served as President of the Society for Inherited Metabolic Disorders, the Canadian Society for Clinical Investigation, and the Association of Medical Geneticists of Quebec. He is a Fellow of the Canadian Academy of Health Sciences and Correspondant étranger of the Académie Nationale de Médecine of France.
---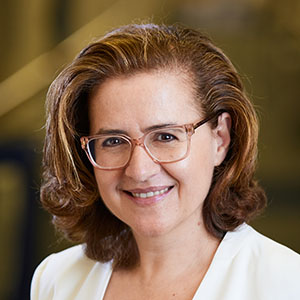 Irini Manoli, M.D., Ph.D.
Clinical Associate Investigator and Senior Research Physician,
Metabolic Medicine Branch
Dr. Manoli is a physician scientist and Clinician Associate Investigator of the Medical Genomics and Metabolic Genetics Branch in the National Human Genome Research Institute (NHGRI), National Institutes of Health (NIH), Bethesda, MD, USA. She earned her medical degree, a Masters in Pediatric Endocrinology and Ph.D. in Medical Sciences from the University of Athens in Greece and completed her pediatrics residency training at John Radcliffe Hospital in Oxford, England and University Children's Hospital in Athens. She subsequently pursued postdoctoral and fellowship training in clinical and biochemical genetics through the combined NHGRI and Children's National Medical Center Training program and was ABMGG board certified in 2009. She continued as a Staff Clinician in the Medical Genomics and Metabolic Genetics Branch and became a Clinician Associate Investigator in 2016.
She combines work on animal models and clinical studies with the aim to develop new therapies for methylmalonic acidemias (MMA) and defects of intracellular cobalamin metabolism. Her clinical research led to the re-evaluation of long-standing dietary guidelines for MMA and cobalamin C deficiency. Dr Manoli is the recipient of a number of grants and awards, including an NIH Bench to Bedside grant to study isotope methods for metabolic phenotyping of organic acidemias, and served as a co-PI for a U01 grant to study the genetics of Moebius syndrome. She serves as faculty of the Metropolitan Washington D.C. Medical Genetics Fellowship Training Program, is a scientist member of the NIH IRB, and a co-inventor of seven patents related to biomarkers and therapeutics for organic acidemias.
---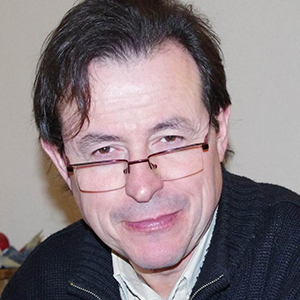 Jean-Louis Guéant, M.D., Ph.D, DSc
Professor of Medical Biochemistry-Molecular Biology,
University of Lorraine
Jean-Louis Guéant, M.D., Ph.D., DSc in Nutrition, AGAF, specialized in Hepato-Gastroenterology, is Professor of Biochemistry-Molecular Biology, Head of the Department of Molecular Medicine and medical practitioner of the National Center of Inborn Errors of Metabolism of the University Regional Hospital of Nancy, Director of UMR-S Inserm 1256 "Nutrition-Genetics-Environmental Exposure" at the University of Lorraine, coordinator of the Federation of Clinical Research ARRIMAGE and member of the French National Academy of Medicine. He is co-Chair/Chair of the forthcoming FASEB conferences on the one carbon metabolism for the next 4 years, member of the editorial board of Hum Genet and reviewer for leading journals such as N Engl J Med, Cell Metab, Circulation, Gastroenterology, Gut, Am J Clin Nutr, etc... His scientific production includes 420 articles in Pub Med (GS H-Index: 63, 15200 cites). He has described key mechanisms of digestive transport and metabolism of vitamin B12 and folate, the role of epigenome, cellular stress, energy metabolism and fetal programming in inborn errors of B12 metabolism and B12 and folate deficiencies, a new type of B12 rare disease named "Epi-cblC." and has also dissected genetic risk factors of allergic drug reactions published including in N Engl J Med, The Lancet, Nature Comm, Nature Reviews Disease Primers, PNAS, Ann Intern Med, Gastroenterology, Gut, J Hepatology, Nucleic acid Research, J Allergy Clin Immunol, Blood. He has received the Distinguish Scientist Award of the Sigrid Juselius Foundation, the AGAF award of American Gastroenterological Association, and the "Prix Elise Cailleret" of the French National Academy of Medicine.
---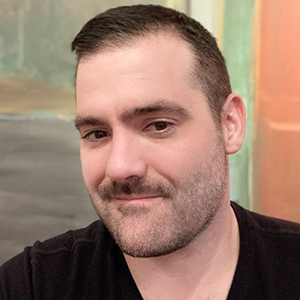 Ross A. Poché, Ph.D.
Associate Professor, Molecular Physiology and Biophysics,
Baylor College of Medicine
Dr. Ross Poché is an Associate Professor in the Department of Molecular Physiology and Biophysics at Baylor College of Medicine. His lab utilizes mouse genetics and molecular biology to answer fundamental questions regarding the transcriptional and epigenetic regulation of mammalian development and tissue regeneration.
Currently, his lab is studying the role of the THAP11/HCFC1 transcription factor complex. Mutations in the transcriptional cofactor HCFC1 were recently found to result in an X-linked syndrome called cblX, which largely phenocopies combined methylmalonic acidemia and homocystinuria, cblC type (cblC). CblC is the most common inborn error of intracellular cobalamin metabolism and is caused by mutations in the gene Methylmalonic Aciduria type C and Homocystinuria (MMACHC). Therefore, cblX patients have a transcriptional reduction in MMACHC and thus a disease reminiscent of cblC. Beyond this finding, there is little else known about the other genes de-regulated in cblX and the resulting pathophysiology, which is typically more severe than cblC. Thus, the Poché lab has generated the first mouse model of cblX (Hcfc1A115V/Y). These mice were found to suffer from the same metabolic perturbations, along with CNS, hematopoietic and cardiac developmental defects, typically observed in cblC patients. Additionally, the lab has determined that THAP11/HCFC1 directly promotes the transcription of genes encoding ribosome subunits and uncovered a variety of developmental phenotypes normally ascribed to defects in ribosome biogenesis. These findings identify THAP11/HCFC1 as a new transcriptional regulator of ribosome biogenesis and establishes cblX as a complex syndrome exhibiting aspects of both cblC and a ribosomopathy.
---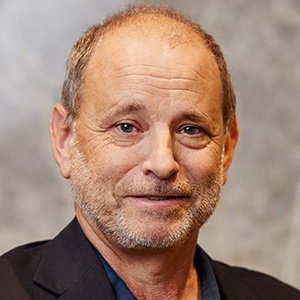 Lawrence Brody, Ph.D.
Director,
Division of Genomics and Society
Dr. Lawrence Brody is a Senior Investigator in the National Human Genome Research Institute (NHGRI) at the NIH. He studied biology with an emphasis on genetics as an undergraduate at Penn State University. He received his Ph.D. in Human Genetics from Johns Hopkins University in 1991. He then held postdoctoral appointments at Johns Hopkins School of Medicine and the University of Michigan. He joined the faculty of NHGRI in 1993. From 2010 to 2014 he served as the Chief of NHGRI's Genome Technology Branch. In 2013 he was named Director of the Division or Genomics and Society. Dr. Brody also serves as the Chief Scientific Officer for NIH's Center for Inherited Disease Research, a high throughput genotyping and sequencing center that serves 10 of NIH's 27 institutes.
---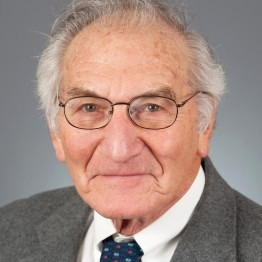 Harvey Levy, M.D.
Senior Physician in Medicine,
Boston Children's Hospital
Dr. Levy obtained his M.D. degree from the Medical College of Georgia. Following residences in Pediatrics and Pediatric Pathology at Boston City Hospital, Columbia- Presbyterian Medical Center in New York, and Johns Hopkins Hospital in Baltimore, he served a fellowship in Metabolism under Drs. Mary Efron and Hugo Moser at the Massachusetts General Hospital. Subsequently, Dr. Levy was on the faculty at the Massachusetts General Hospital and also served as Consultant and then Director of the Massachusetts Metabolic Disorders Program. When the New England Newborn Screening Program was established, Dr. Levy became the Chief of Biochemical Genetics.
In 1978, Dr. Levy moved to Boston Children's Hospital as Director of the Metabolic Program where he expanded the program from a phenylketonuria (PKU) clinic to inborn errors of metabolism, and at the same time directed the New England Maternal PKU Program. Dr. Levy has served as Chair of the Workgroup on Newborn Screening and Follow-Up and Chair of the Newborn Screening Translational Research Network for the American College of Medical Genetics. He is a reviewer for many leading medical journals, is on the Editorial Board of the International Journal of Neonatal Screening, has served on several research advisory boards, is a consultant for several laboratories that are developing new metabolic treatments, has published over 450 peer-reviewed articles on metabolic disorders, and has received a number of national and international awards and honors for research in newborn screening and biochemical genetics.
Dr. Levy directs a clinical research group that is studying the effect of innovative therapies for PKU. His group has examined the role of cofactor therapy for stimulating phenylalanine hydroxylase (PAH) and is currently a major site for a clinical trial of alternative enzyme therapy of PKU. Dr. Levy is also an investigator for the national study of the natural history and treatment of urea cycle disorders, a study examining brain imagining in PKU, and a study to determine the feasibility of next generation sequencing in newborn screening.
---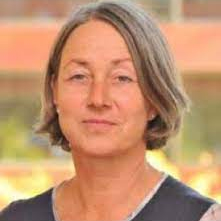 Martina Huemer, M.D.
Psychologist and Professor,
University of Zürich
Dr. Martina Huemer works as Consultant at the Children's Hospital in Zürich and heads the specialist outpatient clinic for inborn errors of metabolism at University Children's Hospital in Basel, Switzerland, as well as in Vorarlberg, Austria.
She received her degree in Psychology in 1987 and her M.D. in 1994. After receiving her post-doctoral lecturing qualification for Paediatrics in 2009, she was appointed guest professor at the University of Vienna in 2015 and titular professor at the University of Zürich in 2016. Her research focuses on the Homocystinurias and methylation disorders and on psychological aspects of patient care in inborn errors of metabolism. She is author to more than 80 peer reviewed publications including treatment guidelines for a number of inborn errors of metabolism, including cystathionine synthase deficiency and the remethylation defects. Martina Huemer is chair of the European network and registry for homocystinurias and methylation defects (E-HOD) project. Beyond her research activities within E-HOD she leads several projects on health-related quality of life, patient education and patient reported outcomes in children with metabolic diseases.
---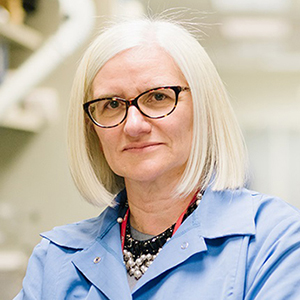 Marzia Pasquali, Ph.D., FACMG
Professor of Pathology,
University of Utah School of Medicine
Dr. Pasquali is a professor of Pathology, the Program Director of the ACGME accdredited Fellowship program in Clinical Biochemical Genetics at the University of Utah School of Medicine, and the Section Chief and Medical Director of Biochemical Genetics at ARUP Laboratories. Dr. Pasquali earned her degrees of doctor in pharmaceutical chemistry and technology and pharmacy doctor at the University of Parma School of Pharmacy in Italy. She trained in clinical biochemical genetics at Emory University, in Atlanta, Georgia where later served as the co-director of the Biochemical Genetics Laboratory. Dr. Pasquali is board certified in Clinical Biochemical Genetics. She is a member of the Society for Inherited Metabolic Disorders, the American College of Medical Genetics and Genomics, and several other professional societies. Her research interests are newborn screening, disorders of carnitine and creatine metabolism and transport, and lysosomal storage disorders.
---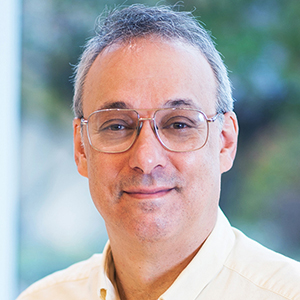 Warren Kruger, Ph.D.
Professor,
Fox Chase Cancer Center
Dr. Warren Kruger received his Ph.D. in Biochemistry and Genetics from the University of California at San Francisco, working in the lab of Dr. Ira Herskowitz studying transcriptional control of the yeast HO gene. He went on to do post-doctoral work at Stanford in human genetics in the lab of Dr. David Cox, where he developed yeast functional assays to study the functional effects of human cystathionine beta-synthase mutations. Since 1995 he has been a researcher at the Fox Chase Cancer Center in Philadelphia, where he is currently a full professor in the Molecular Therapeutics Program. Dr. Kruger's work focuses on the role of dysregulated methionine metabolism in human disease. He has had continuous NIH funding in this area since 1997 and is a recognized leader in the 1-carbon metabolism field, having been an invited speaker and session chair several times at both the International Homocysteine Meeting and the FASEB summer conference on Folate, Methionine, and B12 Metabolism. His lab has made numerous contributions to the study of CBS deficiency including the cloning of gene, creation of functional models in yeast and mice, and key discoveries on the regulations of the enzyme. He enjoys scientific collaboration and the mice created in his lab are used to study homocysteine related disease throughout the world.
---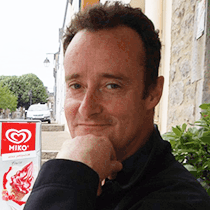 Kenneth MacLean, Ph.D.
Professor, Pediatrics-Clinical Genetics and Metabolism,
University of Colorado School of Medicine
Dr Ken Maclean is a Professor of Pediatrics at the University of Colorado School of Medicine and holds the Ehst-Hummel-Kaufman Family Endowed chair in Inherited Metabolic Disease. Dr Maclean gained his undergraduate degree and PhD at the University of Greenwich in London, UK. This was followed by an EMBO post-doctoral fellowship at the Hungarian Academy of Sciences in Szeged, Hungary and a further post-doctoral fellowship at the Royal London-St Bartholomew's Hospital trust in the UK.
In 1998, Dr Maclean came to Colorado to work on the transcriptional and post-translational regulation of cystathionine beta-synthase (CBS) in the laboratory of Dr Jan Kraus.
Since establishing his own laboratory in 2002, Dr Maclean's work has centered on using transgenic and knockout/in mouse models to investigate the pathobiology of CBS deficient homocystinuria (HCU), homocysteine remethylation defects, Down Syndrome, propionic acidemia and non-ketotic hyperglycinemia. Additional collaborative projects in the Maclean lab have focused on investigating the mechanisms involved in hepatic fibrosis, atherosclerosis, diabetes, nonalcoholic steatohepatitis and alcoholic steatohepatitis.
The Maclean laboratory uses transcriptomic, metabolomic, proteomic and behavioral approaches combined with a range of biochemical and molecular strategies to understand the biological mechanisms that result in the clinical sequelae found in these diseases with a view towards developing improved treatments. Dr Maclean recently co-directed an FDA funded multi-site clinical trial of the use of taurine as a novel treatment for HCU. This treatment resulted in significant improvement in HCU patient endothelial function and constitutes the first advance in treatment for this disease in over 40 years.
---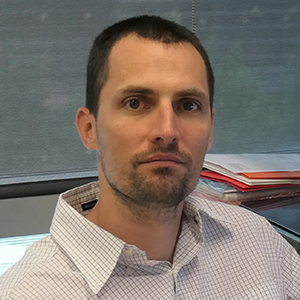 Tomas Majtan, Pharm.D., Ph.D.
Assistant Research Professor,
University of Colorado Anschutz Medical Campus
Tomas Majtan received Pharm.D. in 2003, pursued postgraduate training in microbiology and in 2006 received a Ph.D. in molecular biology. During this period, he studied epidemiology and genetics of Salmonella virulence factors and antibiotic resistance markers and shed light on life cycle of an important industrial pathogen, specifically bacteriophage infecting lysine-producing strain). In 2007, he started postdoctoral training in enzymology and biochemistry of cystathionine beta-synthase (CBS) in Professor Jan Kraus group at the University of Colorado School of Medicine, Aurora, Colorado. In 2013, he was promoted to Assistant Research Professor and continues working on understanding molecular mechanisms behind inborn errors of metabolism and developing new treatments with focus on homocystinuria.
His contributions to the field include uncovering the mechanism of how missense pathogenic mutations impair CBS function, understanding how CBS cofactors affect folding and stability of the enzyme, solving crystal structures of various CBS enzyme to gain structural insight into homocystinuria or clarifying the role of CBS as H2S producing enzyme in health and disease. He utilized this knowledge and together with Professor Kraus and Orphan Technologies developed enzyme therapy for homocystinuria, which is currently in Phase 1/2 clinical trial.
Dr. Majtan has been a mentor and supervisor of several graduate and postgraduate students or research associates. He is an author of over 50 peer-reviewed papers in addition to several patents, book chapters and monographs. He regularly presents his research on various conferences and meetings. In addition, he serves as a reviewer for multiple scientific journals and several funding agencies.
---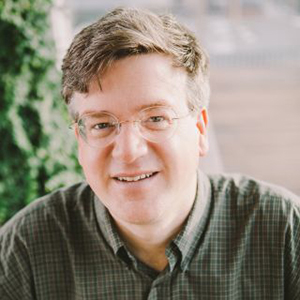 Frederick (Fritz) Roth, Ph.D.
Professor,
Donnelly Centre for Cellular and Biomolecular Research, University of Toronto
Frederick (Fritz) Roth (U Toronto, Sinai Health) trained in physics and biology at UC Berkeley and in biophysics at Harvard. After early work on functional and motif enrichment in transcriptomic data, and on protein and genetic interaction mapping, his team now has a major focus on systematically testing the functional effects of human variants.
Last updated: August 2, 2021