The history of genomics told through machine learning
Event Details
Thanks to the meticulous nature of Human Genome Project architects, the National Human Genome Research Institute (NHGRI) has a rich archive of hundreds of thousands of scanned physical documents from the project and more recent genomics initiatives.
The comprehensiveness of this resource makes it unique within NIH and the larger scientific community. However, the wealth of data is overwhelming for human eyes. So, for the last two years, machine learning experts have been exploring this dynamic dataset to reveal new knowledge and insights into the development of genomics.
To commemorate the 10th anniversary of the NHGRI History of Genomics Program, the Institute will host a virtual lecture - The history of genomics told through machine learning: A celebration of 10 years of the NHGRI history program - on what these experts have found so far.
Come listen as researchers from the preeminent Amaral Lab at Northwestern University present on how they have used the program's archive to better understand how a major funding institute like NHGRI has helped shape genomics.
These documents include — but are not limited to — working group recommendations, strategy papers, handwritten notes and research presentations. Because most of the archival materials has yet to be fully processed and cataloged with searchable metadata, it is difficult to quickly locate specific information.
The Amaral Lab from Northwestern University has analyzed some of the most exciting and significant parts of the NHGRI archive using machine learning tools. This lecture will showcase the power of these tools and detail some of the team's fascinating discoveries.
Speakers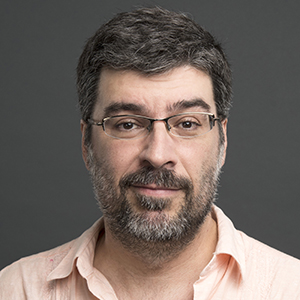 Luís A. Nunes Amaral, Ph.D.
Erastus O. Haven Professor of Chemical and Biological Engineering,
Northwestern University
Dr. Amaral is the Erastus O. Haven Professor of Chemical and Biological Engineering at Northwestern University and a professor of medicine, molecular biosciences, and physics and astronomy. He co-directs the Northwestern Institute on Complex Systems and leads Northwestern University's Data Science Initiative. He received a K-25 Career award from NIGMS, was named to the 2006 class of Distinguished Young Scholars in Medical Research by the W. M. Keck Foundation and appointed an early career scientist by the Howard Hughes Medical Institute from 2009 to 2015. Amaral is a fellow of the American Association for the Advancement of Science, the American Physical Society, the American Institute of Medical and Biological Engineers and the Network Science Society.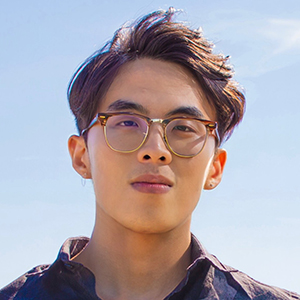 Spencer Hong
Ryan Fellow and Ph.D. Student,
Northwestern University
Originally from Seoul, South Korea, Spencer now finds himself pursuing a Ph.D. in chemical engineering as a Ryan Fellow at Northwestern University. With guidance from the Amaral Lab and NHGRI, Spencer is pushing the efforts to develop new computational tools for the first digital knowledge base of the NHGRI archive. Spencer received a bachelor of science in chemical and biomolecular engineering at Cornell University where he conducted research in quantum chemical methods. You can reach Spencer by following @spencercodes on Twitter.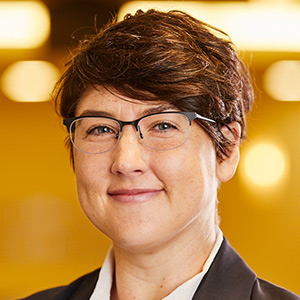 Sarah A. Bates, M.S., M.A.
Moderator,
NHGRI Communications Chief
Sarah Bates is the chief of NHGRI's Office of Communications, which shares research at the forefront of genomics. Previously, as a public affairs specialist for the National Science Foundation (NSF), Bates led communications for the Engineering Directorate and the BRAIN Initiative, covering complex and sensitive topics such as gravitational waves, sexual harassment, and disaster relief. Bates has a Master of Arts in Journalism, a Master of Science in Astronomy, and a Bachelor of Arts in Physics and English.
Request an Accommodation
Sign language interpreting and CART services are available upon request to participate in this event. Individuals needing either of these services and/or other reasonable accommodations should contact Britny Kish at britny.kish@nih.gov, 240-381-1283. Requests should be made at least five days in advance. To access Telecommunications Relay Services (TRS), call 711.
Last updated: August 3, 2022