​Sex Linked
Sex linked is a trait in which a gene is located on a sex chromosome. In humans, the term generally refers to traits that are influenced by genes on the X chromosome. This is because the X chromosome is large and contains many more genes than the smaller Y chromosome. In a sex-linked disease, it is usually males who are affected because they have a single copy of X chromosome that carries the mutation. In females, the effect of the mutation may be masked by the second healthy copy of the X chromosome.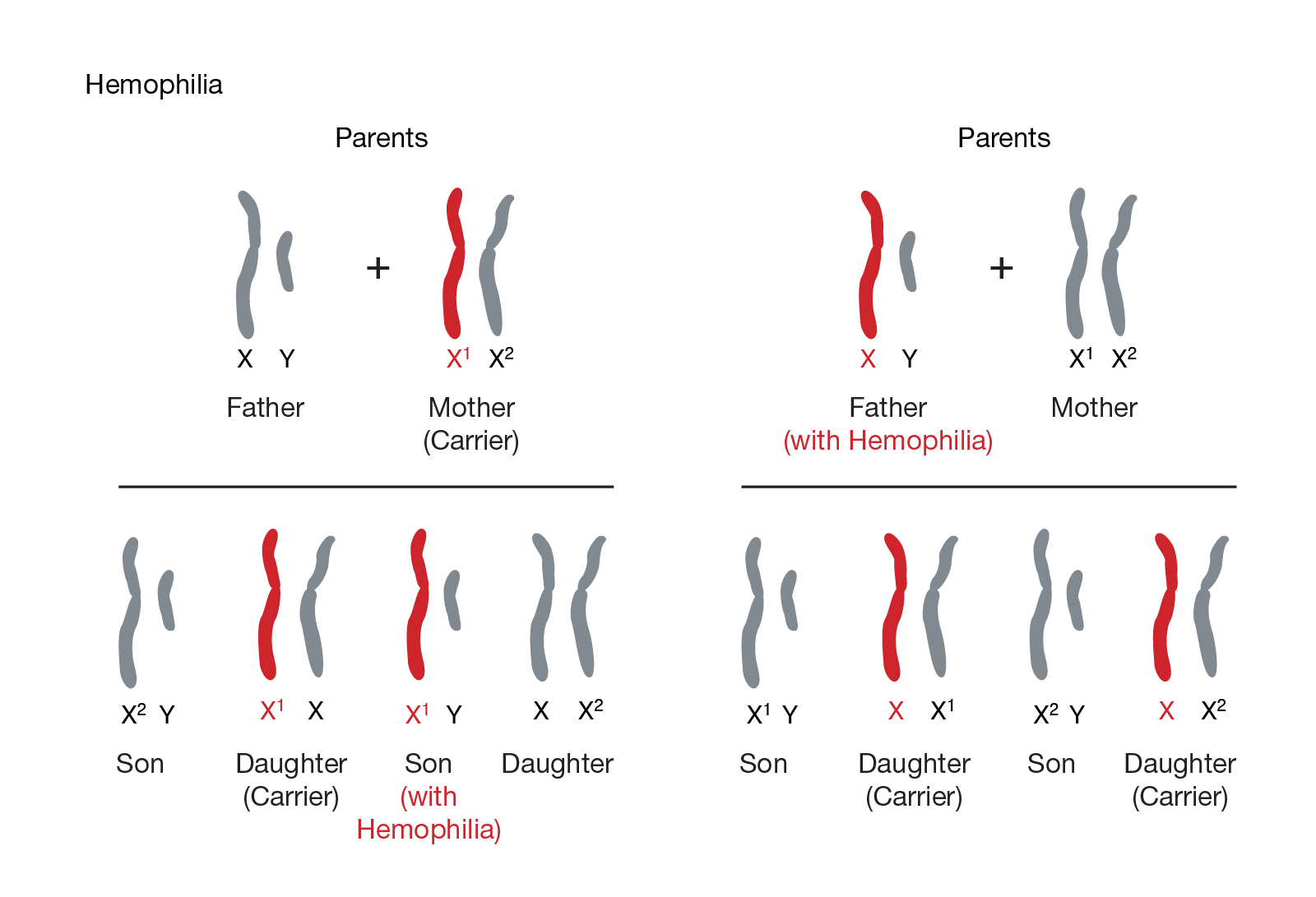 Narration
Sex linked... These are traits that are found on either one of the chromosomes that determine sex, or the sex chromosomes. And in humans this is the X or the Y chromosomes. And so some of the more familiar sex-linked traits are hemophilia, red-green color blindness, congenital night blindness, some high blood pressure genes, Duchenne muscular dystrophy, and also Fragile X syndrome. So what's also very interesting is that you can imagine that for individuals who are XY or males, having these different mutations on the genes, on the X chromosome, is particularly problematic, because unlike females, there are not two X chromosomes that give you the potential of carrying a normal gene on the X chromosome. Which is why in many cases you'll see that males are more often afflicted with these sex-linked disorders.
- Carla Easter, Ph.D.